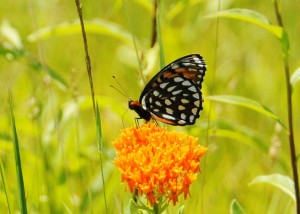 Circle of Hope Support Group
Tuesday, July 10th 7:15-8:30pm
Donald Clarke, Licensed Acupuncturist and Chinese Herbalist will join us for a portion of the session to offer information and answer questions on the many benefits of acupuncture for fertility. A delicious and healthy meal will be served, and all are welcome! This session is held immediately after Yoga for Fertility. RSVP to Lisa at Lstack@cnyfertility.com. Please use the CNY Healing Arts entrance, and the hostess will direct you to the kitchen. *Try Yoga for Fertility class for FREE, immediately before this support group meeting. No yoga experience required.
Offerings at CNY Healing Arts Call 315.671.5755:
Yoga for Fertility Class
Tuesdays, 5:45-7:00pm
Join Cynthia Powers-Broccoli for this Yoga for Fertility Class that is designed for women or couples who are trying to conceive. Yoga for Fertility uses specific yoga postures to help stimulate and tone the reproductive system and has been shown to improve chances of conception. Fertile Friends Gathering: Each week from 7:00-8:30pm, except when Support Group is held -July 10th, we offer a time for sharing and connecting after the yoga class concludes. All are welcome to attend this support offering, we stay until 7:45pm. Please RSVP to us at 315.671.5755.
Restorative Yoga & Meditation Class with Katrin
Sundays, 12:00-1:00pm
Join us for this supported, conscious body/mind relaxation practice. Restorative poses offer benefits to both the body and mind, for conditions ranging from insomnia to asthma and chronic pain to depression as well as infertility related issues. Please RSVP to us at 315.671.5755.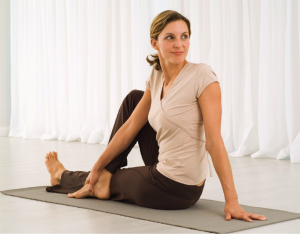 Yoga for Fertility Workshop
Saturday, July 7th 1:00-4:00pm
Please join Cynthia Powers-Broccoli for this Yoga for Fertility Class that is designed for women and/or couples who are trying to conceive, either naturally or through assisted reproductive technology. Yoga for Fertility uses specific yoga practices to help stimulate and tone the reproductive system. Another incredible benefit of yoga is that it helps reduce stress, anxiety, and depression. In a recent Harvard-based study, women participating in a yoga and relaxation program nearly tripled their chances of achieving pregnancy. No cost to attend. Please RSVP to 315.671-5755.
"New to Yoga?"
Sunday, July 15th 1:00-3:00pm
Please join Kaye Smith for a workshop for those that are "New to Yoga!" In this two-hour workshop we will cover introduction and alignment for Sun Salutations and Warrior Poses. Please join us for this informational yoga practice. Workshop fee $25. Please RSVP to 315.671.5755.
Yoga Nidra Workshop: Deep Relaxation & Guided Meditation
Saturday, July 21st 2:00-3:00pm
Through the use of guided imagery, breath awareness and body scanning, this extended guided relaxation will help alleviate not only muscular tensions, but also mental and emotional stress. We will access inner healing and harmony available to us all. We will travel inward to a place of self-embrace and connection to your whole being. Relax into openness, freedom and bliss. Nothing is required but to lie or sit down and listen. Yoga Nidra is foolproof! You cannot do it wrong. Workshop fee: $15.00.
Fertile Foods Workshop
Saturday, July 28th 1:00-3:00 pm
Join Heather Neely, RD for a workshop on eating right for fertility. We will discuss how a healthy diet can help increase your chances for pregnancy. Topics include: foods to add or limit in your diet, key nutrients you should be getting now, food and it's affect your hormones, and getting to or maintaining a healthy weight. There will be a question and answer session. No fee for this workshop. RSVP to reserve your spot at 315.671.5755

https://www.cnyfertility.com/wp-content/uploads/2018/06/CNY-BLACK.png
0
0
CNY Fertility Team
https://www.cnyfertility.com/wp-content/uploads/2018/06/CNY-BLACK.png
CNY Fertility Team
2012-06-29 08:30:09
2012-06-29 08:30:09
Syracuse-July 2012 Support Group, Workshops & Classes