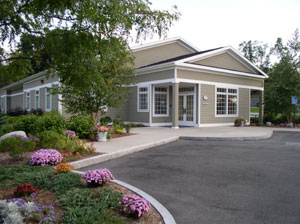 Below is a list of our support meeting, workshops and classes that will take place during the month of February 2013 at our CNY Fertility and CNY Healing Arts Center location at 195 Intrepid Lane, Syracuse, NY. Please call us with any questions, or to RSVP for an event, at 315.671.5755. If you are interested in an initial fertility consultation either over the phone (if you live out of the NY State region) or in-office, please call our toll-free number at 800.539.9870 or request a consult here.
Circle of Hope Support Group Tuesday, February 12th 7:30-8:30pm
Join Lisa Stack for a relaxed evening of sharing, support, and encouragement. All are welcome to join us! Please use the CNY Healing Arts entrance, and the hostess will direct you to the kitchen. RSVP to Lisa at Lstack@cnyfertility.com.  *Try Yoga for Fertility class for FREE, immediately before this support group meeting (6:00-7:15pm). No yoga experience required. 
Offerings at our CNY Healing Arts Center – Call 315.671.5755 
Yoga for Fertility Class Tuesdays, 6:00-7:15pm
Join Cynthia Powers-Broccoli for this Yoga for Fertility Class that is designed for women or couples who are trying to conceive. Yoga for Fertility uses specific yoga postures to help stimulate and tone the reproductive system and has been shown to improve chances of conception. Please note that our Yoga for Fertility class is now FREE of charge due to Dr. Kiltz's strong belief in the power of yoga to improve the body's ability to conceive (for men and women). Enjoy! Please RSVP to 315.671.5755.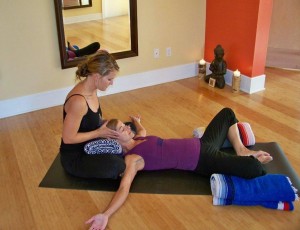 Fertile Friends Gathering Tuesdays, February 5th, 19th & 26th 7:15-8:00pm
This is a non-facilitated peer group for individuals on their path toward fertility. Please feel free to stop by. This is the time to be open and share stories with one another, lean on one another for support, and to know you are not alone on this journey. No fee.
Restorative Yoga & Meditation Class Sundays, 12:15-1:30pm – Fee $15
Join Katrin Nauman for this supported, conscious body/mind relaxation practice. Restorative poses offer benefits to both the body and mind, for various conditions including: insomnia, asthma, chronic pain, depression and infertility. Please RSVP to 315.671.5755.
Couples Candlelight Workshop Saturday, February 9th 2:30-4:30pm – Fee $15/person
Candlelight and soft music set an intimate mood for this two hour couples workshop. Throughout the class, couples assist their partners with stretching and standing poses, and take turns giving and receiving massage. Join Cynthia Powers-Broccoli for this workshop, it can be a great date night and fun way to celebrate Valentines Day! Please RSVP to 315.671.5755.
The Fertile Secret: Integrative Fertility Care Saturday, February 23rd 1:00-3:00pm – No Fee
Join Dr. Kiltz, and Donald Clarke, L.Ac. and Chi Heon Yi, L.Ac. for the opportunity to experience and learn more about The Fertile Secret. Dr. Rob Kiltz's integrative fertility care program, The Fertile Secret, is a combination of Eastern and Western fertility treatments that result in enhanced reproductive function and health. Read more about the Fertile Secret here http://cnyfertility.com/fertility-treatments/the-fertile-secret/ Please RSVP to 315.671.5755.

https://www.cnyfertility.com/wp-content/uploads/2018/06/CNY-BLACK.png
0
0
CNY Fertility Team
https://www.cnyfertility.com/wp-content/uploads/2018/06/CNY-BLACK.png
CNY Fertility Team
2013-02-07 19:40:46
2013-02-07 19:40:46
Syracuse: February 2013 Fertility Support Offerings