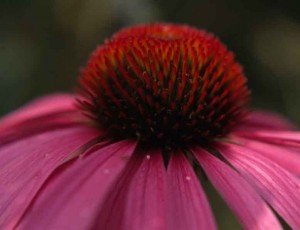 We're excited to invite Meg Sullivan, LCSW to our October Syracuse Circle of Hope Support Group Session on Monday the 10th.  Please see the session's description below, and we hope that you join us!  To RSVP please email Lisa at Lstack@cnyfertility.com

Circle of Hope
We often underestimate how isolating the experience of infertility can be.  Whether the cause is known or unknown, the levels of stress couples undergo in this process is likened to people going through chemotherapy. Every relationship is profoundly affected: self, other, and Spirit. While we live on such shifting sands we can be surprised and taken aback by our
emotional reactions to such every day events as the announcement of a pregnancy of a co-worker, cousin, or friend. Our self-esteem can take a real hit by feeling like "damaged goods". The unexpected entrance of a pregnant woman into a room can send us reeling. Many of us live in a chronic state of feeling overwhelmed and obsessed with our diagnosis of infertility.
In our Circle of Hope meeting on 10/10/11, Meg Sullivan, LCSW will facilitate an atmosphere of safety and warmth. You will have a chance to share, listen and reflect on our collective experiences. Meg will teach simple tools that will help you navigate through the maze of decisions, situations, and medical choices, as well as painful emotions you may be experiencing on an every day basis. There is no doubt that lowering one's level of stressful reactions will assist you in this process in several ways. These meetings are a source of information, support and empowerment for you and your partner. Even if you don't consider yourself a "group person", there is no pressure to talk or "open up". Just "dress up and show up".  There is a very strong possibility that you will gain perspective on yourself and your situation that will enable you to face each day with greater courage and sanity. Whether you are presently receiving fertility treatments or not, please join us.
Meg is a clinical social worker in private practice in Cazenovia, NY. She has extensive experience working with people who are faced with infertility issues.
https://www.cnyfertility.com/wp-content/uploads/2018/06/CNY-BLACK.png
0
0
lstack
https://www.cnyfertility.com/wp-content/uploads/2018/06/CNY-BLACK.png
lstack
2011-09-24 08:51:29
2011-09-24 08:51:29
Syracuse Circle of Hope Support Group Special Guest: Meg Sullivan LCSW