Waiting for the phone call…'s Success Story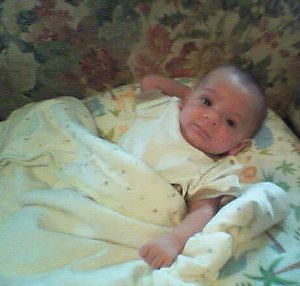 I had narrowed it down to a 1950's red and white Corvette or a sleek new cobalt blue Mercedes two-seater. You see I promised myself a long time ago that if I never had kids I would buy myself an ridiculously expensive little sports car. Driving into work in my beat up little Chevy Cavalier after my last pregnancy test, I had almost decided on the Mercedes…


My husband and I are "older" folks—42 and 41 at the time we first came to CNY Fertility Center—and had already had at least 3 short-lived pregnancies when I was deciding on sports cars. Our longest pregnancy was just 13 weeks. The journey of hope and disappointment and hope again was beginning to be too much for us and we had decided that if that day's test was negative, we were going to take a 3 month break to re-center ourselves. It was nearing Christmas and the extra stresses of watching my uterine lining and having ultrasound after ultrasound and the wait (mostly it was the wait) was wearing me down.
A break would be good.
You see, we were having all kinds of luck getting pregnant with the IUI, but all the tests were "weakly positive" and the re-tests were all negative. So there was lots of waiting. And Lovenox shots every day. And lots of PMS.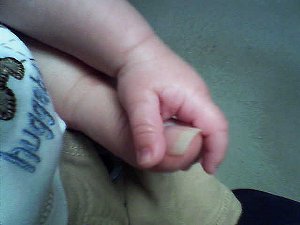 That particular day in December, I was looking forward to Mexican food for dinner—our usual place to eat after the negative results phone call. Just waiting for the official call.
My phone finally rang; I took a deep breath before I answered it…
Now, I've been smiling every single day since December 10th, 2007!
Needless to say, I'm still driving my beat up little Cavalier, but it's got a car seat in the back now and life couldn't be any more fun than it is today.
Our little Michael came 7 weeks early in late June due to a knot in his umbilical cord, but otherwise is totally healthy and is now starting to giggle. We are so lucky and so blessed—and I don't mean that as a platitude—knowing what we went through and what others have gone through, the fact that our cells divided and he grew and grew and grew and came out as this amazing little being; I'll say it again—We are so lucky and so blessed.
The waiting really is the hardest part. Everything else is cake.