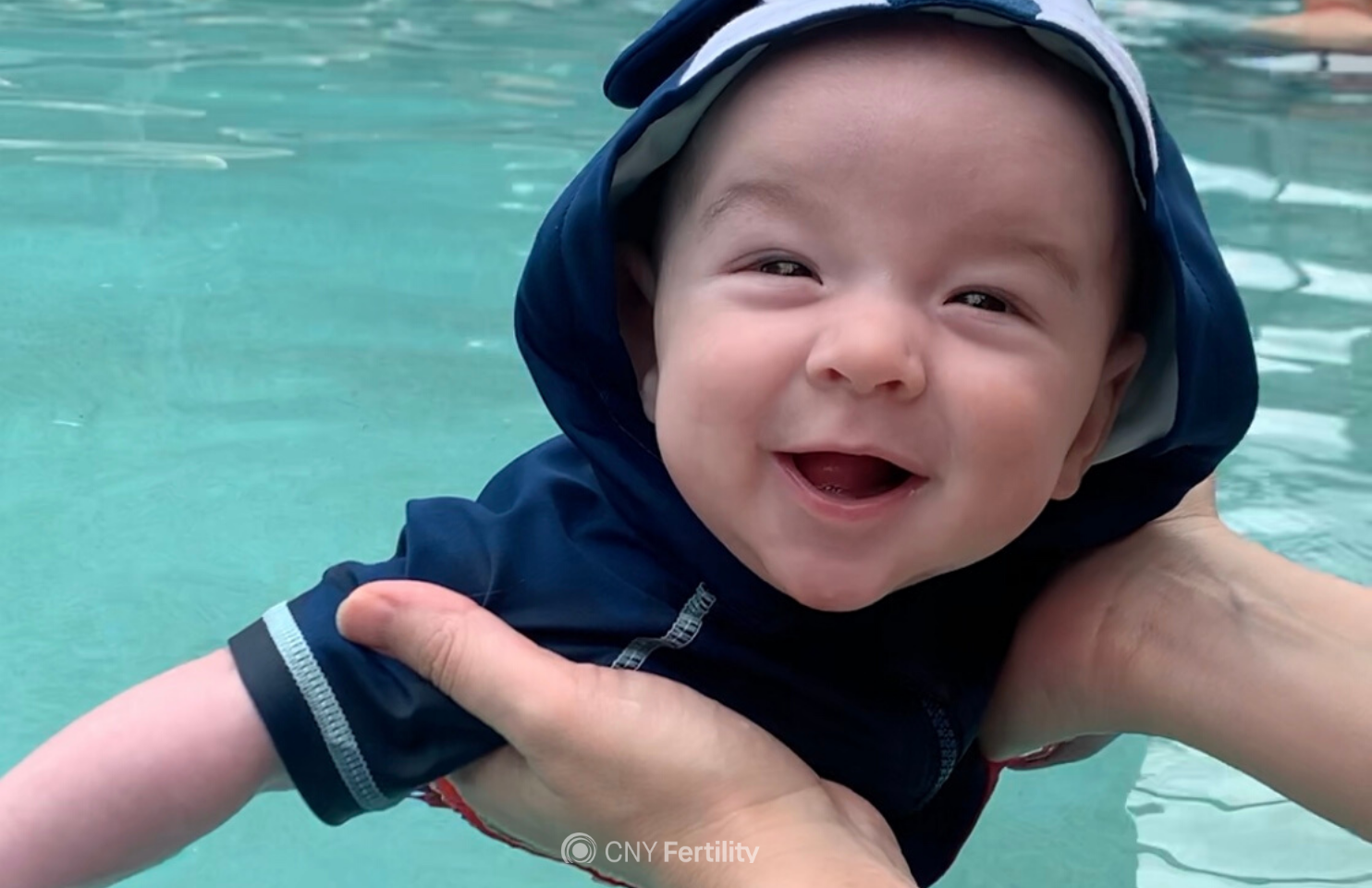 Trisha & John
Infertility Diagnosis

Advanced age
Male factor
Secondary infertility
Unexplained infertility
Treatment(s)

Genetic Testing
Intrauterine insemination (IUI)
Ovulation induction
Timed intercourse
Tubal Ligation Reversal
Location(s)
Physician(s)

Robert Kiltz, MD
David Corley, MD
Rebecca Eskin, NP
Sue Koller, NP
Trisha & John's Story:
We were a blended family with no children together. On April 20, 2016 John had a massive heart attack and received CPR for 39 minutes and spent the next fourteen days in a coma. When he woke up the only regret we had was that we never had a child together. We waited a year allowing ourselves time to adjust to the new realities of his post heart attack life and then began trying. We suffered two miscarriage before CNY and one while under their care. We were faced with many issues not only due to his heart attack but also with all the exposures from his time in the Air Force.
We tried 3 IUI's after multiple timed intercourse cycles using the same injections that would have been used for IVF. When we went in for the third IUI we had decided that we would go to IVF next. When we received the news about being pregnant John was so excited and I was scared. I was nervous at every appointment that they would tell us we lost the baby. When he started to move I would panic if I didn't feel him or he didn't move when I thought he should. Not only was it an uneventful pregnancy, the birth was perfect as well. We had our Patrick John on November 22, 2019 by scheduled C-section. Not only is he the first boy in our family but the first grandson for my parents who had 10 grand daughters already. He is now a perfect little guy at 5 months old, a miracle from God that we would not have if it wasn't for CNY.
Favorite Team Member at CNY:
Rebecca was wonderful and kept us going in the beginning. I missed her so much when we had to start going to Syracuse for logistics reasons. The staff there was wonderful but if it wasn't for Rebecca we wouldn't have even continued the journey beyond the first appointment.
Unique Moments:
One of the lowest points was when John semen analysis came back with no viable sperm. Rebecca explained how we didn't need to give up and to try and test again.
Our last appointment there was probably the most exhilarating and terrifying appointment. We knew it meant we were safe to move onto the ObGyn but we were terrified to give up our weekly check on our little baby.
Hope, Inspiration and Advice:
Be patient, stay the course and listen to CNY they will do everything they can to help you.