The light of my life!!'s Success Story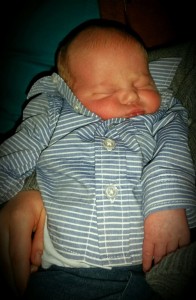 I began coming to CNY Fertility in 2008. I had 3 unsuccessful IUIs at my OBGYN.
She referred me to Dr. Kiltz and in January 2009 I began IVF. The first cycle was negative I still had all my positive thinking. On my second cycle I got the call it was positive.
I was elated when I found out it was twins a few weeks later. Unfortunately I miscarried at 10wks. Then I went into 6 more cycles that were all negative. At this point I decided that it was time for donor eggs. I did two fresh cycles both those were negative. I have to say that I was beginning to lose hope. Then in July I bought frozen eggs. I transferred two embryos and got my positive.
Now I finally have my beautiful little boy Zachary Lynn.
I couldn't have done it without Dr. Kiltz and the Syracuse staff. Also, Lisa who was always there to listen.