The Embryos That Could: A Remarkable Story of Embryo Donation (Part 2)'s Success Story
I just always knew I was going to be a mommy, but when it came time to start trying for a family it didn't happen at all like I expected. Everyone around me seemed to get pregnant without a second thought about it but I was left with month after month of struggle and pain wanting to be a mommy. People would say to me "it will happen when you stop trying" and "just relax and it will happen," but it didn't. So I continued to hope and pray. When we finally got referred to an infertility specialist I found out I had 100% blocked Fallopian tubes so I had surgery to "fix," them. Everything looked great and I hoped we would get to start our long awaited family soon.  Five months later we got pregnant for the first time but sadly the baby was in my Fallopian tube and wouldn't survive to term.  All I could do was beg and pray it wasn't true but it was true and I not only lost that baby but also the fallopian tube it was growing in.  6 months later I was pregnant again but that one was a tubal pregnancy as well and I lost the baby again.  Life felt like a total nightmare; one that I couldn't wake up from.  I was devastated but I still had faith that I would be a mommy and I prayed somehow a way would open up for us to make it possible.
The IVF door opened for us and we were blessed with a first-time success with who is now our wonderful 5-year-old son.  We also had 6 beautiful frozen embryos from his cycle and I was convinced the pain of infertility was over for me.  We even got pregnant naturally again when my son was 2 but again the baby was ectopic and would not survive so I decided the best thing to do was to have my only tube removed so I didn't have to experience that pain ever again. However, this also meant I would never conceive naturally again.  Giving up on that slim chance of conceiving naturally was one of the most difficult decisions of my life.
Being an only child was very lonely for me and it was not something I wanted for my child. Every night, my son and I prayed before bedtime for a brother or sister for him.  Giving my son a sibling was important to me so we cycled 4 times with our 6 embryos from his IVF cycle to give him a sibling.  Sadly none of them stuck like he did.
I knew we could never do IVF again at our local clinic because of the cost. Similarly, traditional adoption seemed unfeasible and potentially another long and painful road.   After that last failed cycle it didn't seem like a sibling would be possible.
Then I prayed what I thought was an impossible prayer to be answered.  I asked that somehow I be given the opportunity to mother a child from birth and to be able to enjoy every moment with that baby just as I did with my son but without having to simulate my own ovaries.  Without tubes, this seemed like a truly impossible prayer.
Two months after the last failed cycle I was offered the greatest gift of my life from someone who I had never met in person. A mommy friend I started an infertility group with on Facebook was blessed with triplets (yes triplets) and had 5 embryos left from her IVF cycle. She messaged me one day out of the blue and told me she felt in her heart like those embryos were meant to help us complete our family.  WOW.... Out of everyone in FB land, she felt compelled to gift a part of herself to me.  No strings attached or money exchanged, just a truly selfless gift from one mother to another.  Now that we had another chance to grow our family I had to find a clinic willing to do the transfer.  CNY fertility gladly accepted the embryos from another clinic in another state and scheduled me to start a Frozen Embryo Transfer with them.  So on Valentine's Day (one year to the day from becoming friends with this mom on FB) I transferred one of the embryos at CNY fertility with Dr. Kiltz and this time it stuck.
Now I have another amazing baby boy to hold in my loving arms!!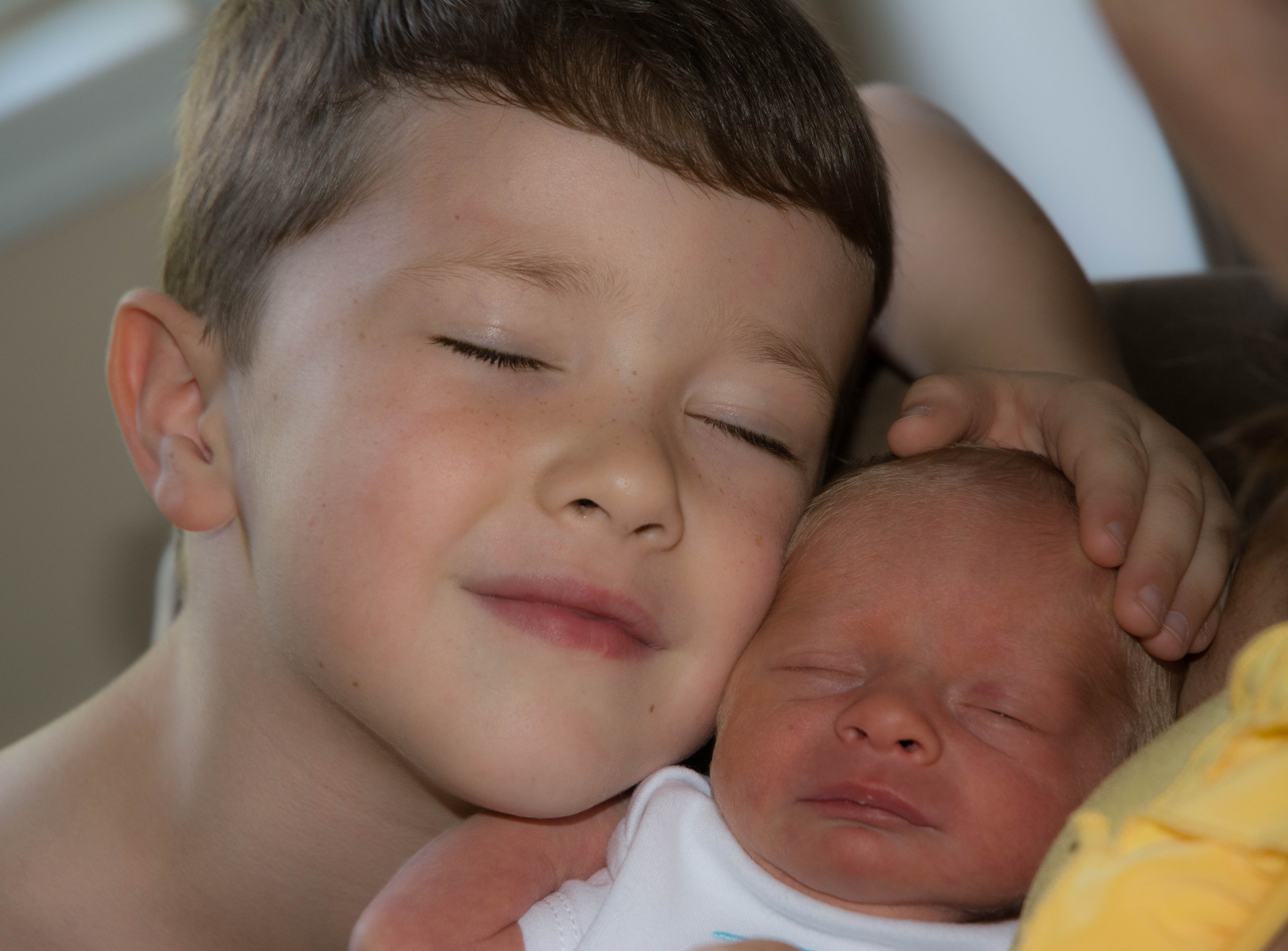 I truly believe that we go through what we do to lead us to the path that we were always meant to take.  No matter how much pain we endure there is always a purpose for the pain and struggle. Without those ectopic pregnancies, I wouldn't have been lead to IVF which gave me my son.  Without all the other embryos failing I wouldn't have even known about embryo adoption and I would never have been offered the embryo that is this baby.  Our second little miracle baby. With all my heart I know that this is the baby that was always meant to be in our life.  I'm so glad I never gave up on my dreams of mommyhood and faith that I would have another baby in my future despite great struggle and loss.  The power of prayer, faith and hope is a truly amazing thing!
When I was first offered the embryos I knew that if I had success and had embryos left over that I wanted to bless another family with them and I hoped that I would find someone local to me so our genetically related children could know each other and grow up together both being in the same situation as adopted embryos.  I came across a woman that I knew in high school and she too had fertility issues that took away her ability to conceive naturally.  She had one baby from a donor egg and something just told me that she was someone I could be connected to in this amazing way.  So my donor mom and I spoke about donating the remaining embryos to this woman and . . .

To be continued in part three



Written by: Sarah
Edited by: William Kiltz