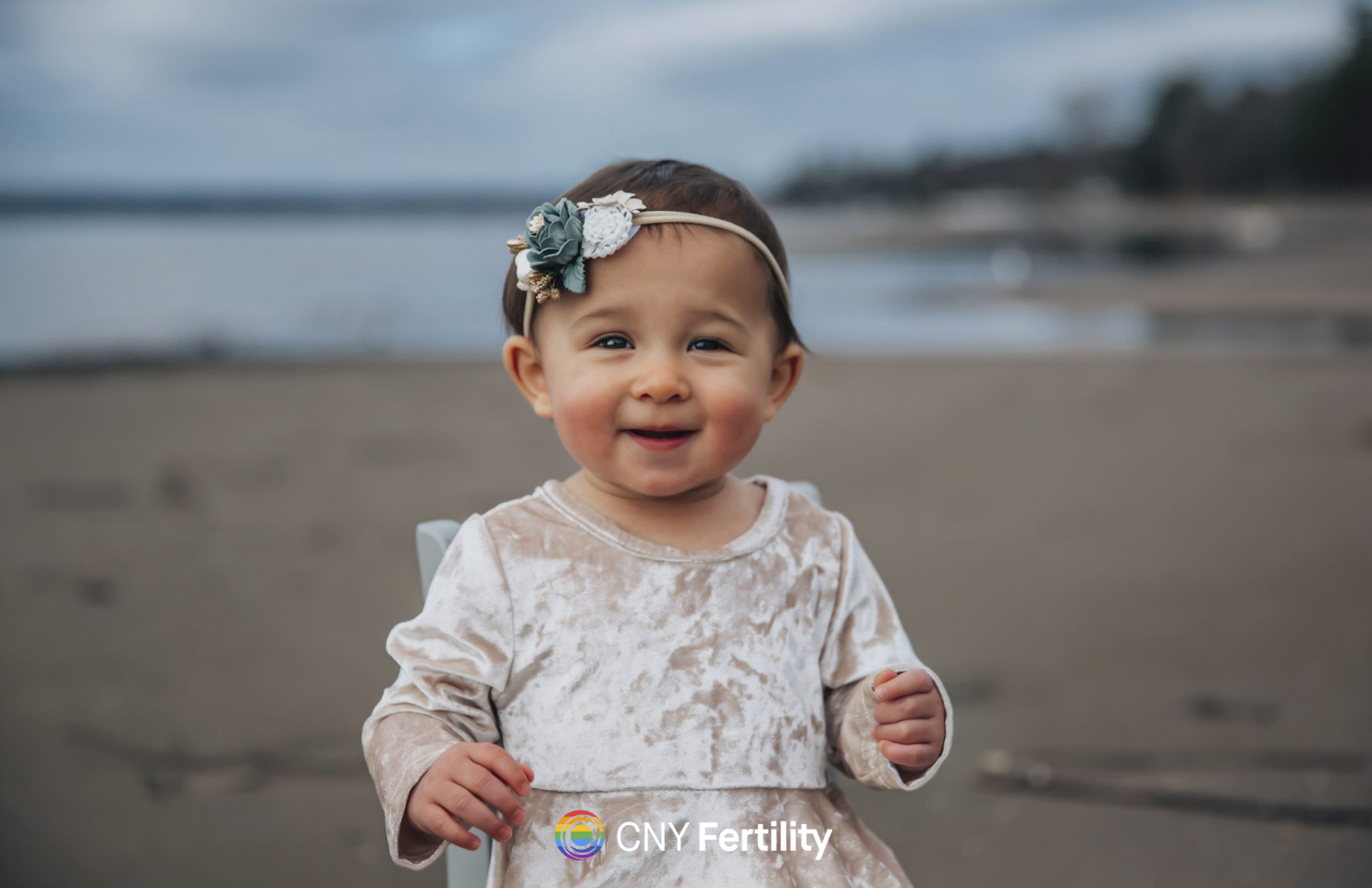 Tess Bennett-Piraino & Kim Bennett-Piraino
Treatment(s)

Donor sperm
Frozen embryo transfer (FET)
In vitro Fertilization (IVF)
Location(s)
Physician(s)
Tess Bennett-Piraino & Kim Bennett-Piraino's Story:
Kim and I met in the summer of 2013 and got married on September 29, 2017. For the longest time we didn't think we wanted to have a family but after a couple years of being married we knew that starting a family is something we wanted to do. Being locals in Syracuse we knew exactly where to go to start this process of making our family.
We quickly contacted CNY for a consult. After learning more about options on how we could successfully build our family we chose to do Reciprocal IVF. We found our sperm donor at California Cryo and Kim had a very successful egg retrieval in June of 2019. We ended up with 11 frozen embryos. In July of 2019 we had our first FET which was unsuccessful.
We knew we didn't want to wait long in between transfers. We tried again in August 2019 and we had a successful transfer done by Dr. Kiltz. Our daughter Poppy Rae was born on April 28, 2020! A huge shoutout to Katie Miller at the Syracuse office! We can't thank CNY Fertility enough for the family-building options for LGBTQ+ families!
Favorite Team Member at CNY:
Katie Miller, Dr. Kiltz
Helpful resources Tess Bennett-Piraino & Kim Bennett-Piraino found:
Fireside Chats done by Dr. Kiltz on Instagram. Prenatal massage
Unique Moments:
After a very successful egg retrieval we ended up with 11 frozen embyros once the sperm was put into the egg. We had an unsuccessful transfer in July but quickly tried again the next month in August and we were successful!
Hope, Inspiration and Advice:
Before you start your TTC journey be sure to have people to love and support you throughout. It is a very emotional time with a lot of moving parts. Take time to communicate with your partner throughout the journey. Share your fears and excitement with one another! Don't hesitate to lean on the staff and confide in the staff at CNY while going through this journey. They will be your number one cheerleader and always in your corner!