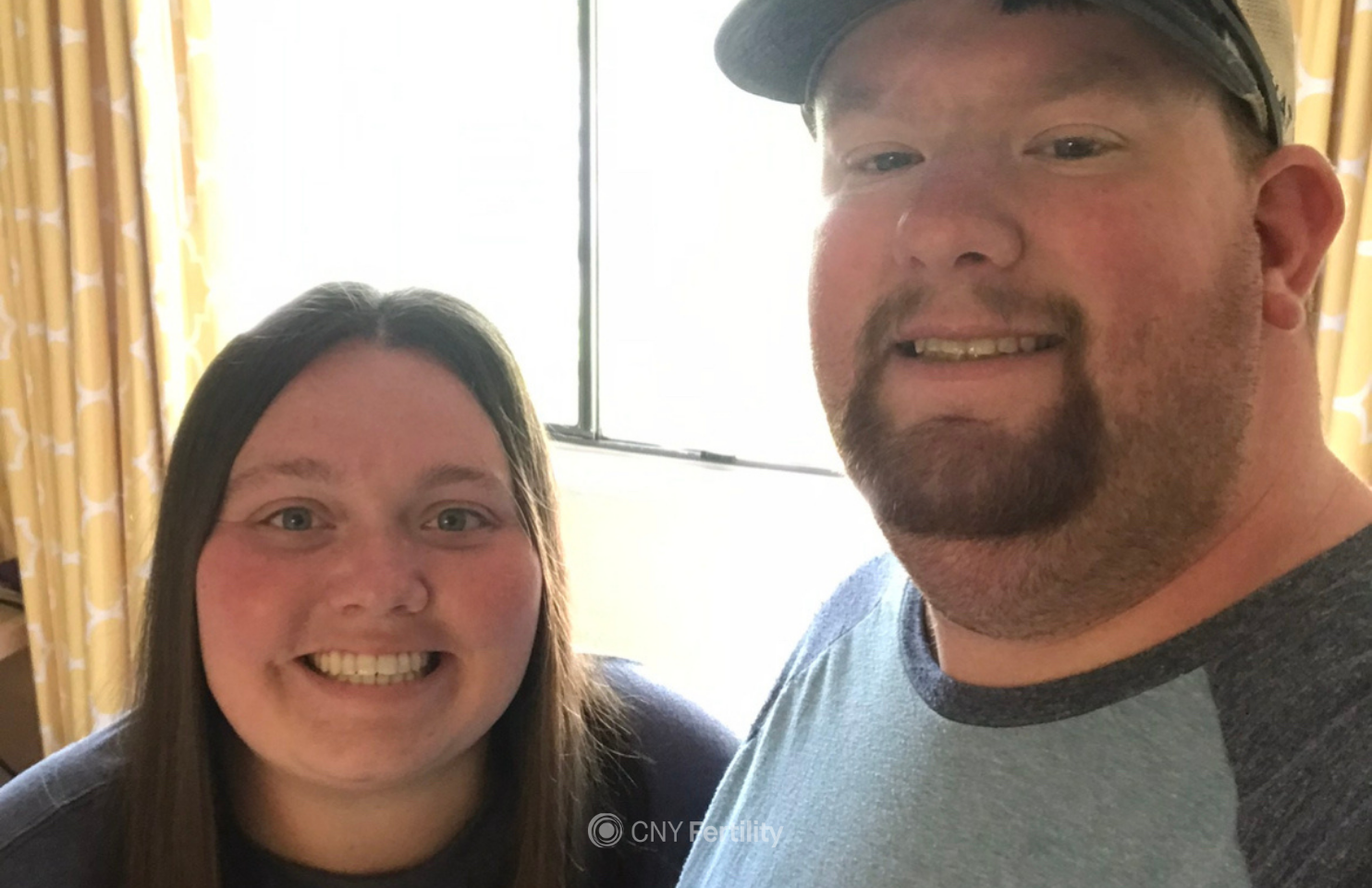 Tabitha & Samuel
Infertility Diagnosis
Treatment(s)

Embryo Freezing
In vitro Fertilization (IVF)
Location(s)
Physician(s)

Robert Kiltz, MD
David Corley, MD
Michael Grossman, MD
Tabitha & Samuel's Story:
Samuel and I met in 2016. Shortly after we moved in with each other, got engaged, and married by the end of April 2018. We had never prevented pregnancy, so when we decided to start officially trying we knew something was wrong. After many blood draws, and semen analysis' the results concluded low testosterone and sperm count with varicocele. Countless timed, medicated cycles later we were told our only option of having a family of our own would be with IVF. After finding out how expensive IVF was locally we found CNY, and had our initial consult in March of 2019 in Albany, NY. In June 2020 we were finally ready to begin our first IVF cycle. We traveled to Syracuse where we monitored locally. A couple of weeks later we had our egg retrieval with Dr. Corley. Out of 10 eggs one was fertilized. Two days later we transferred our only embryo with Dr. Kiltz. That transfer failed. Heartbroken we began to save again. In May of 2021 we traveled to Colorado Springs to monitor for our second IVF cycle. This time we added Lovenox to my protocol. We retrieved 19 eggs. 3 fertilized. May 29, 2021 we transferred both two-day embryos. We found out that one of our embryos implanted and had our little boy on February 10, 2022. We will forever be grateful to CNY!
Favorite Team Member at CNY:
Dr Kiltz was always just a text away for any questions or concerns. Dr. Mag was so nice at our second transfer and even named our embryos Eddy and Freddy!
Helpful resources Tabitha & Samuel found:
The CNY groups on Facebook were so helpful. Dr. K's lives on Sunday mornings were uplifting and informing.
Unique Moments:
Traveling such a long way for medical treatment is unheard of in "normal" people. Most people don't share their infertility journey. Sharing our journey with our friends and family and bringing awareness to infertility was the most unique for us.
Hope, Inspiration and Advice:
I wish I knew I wasn't alone when we first started our TTC journey. Advice for someone just starting? Don't give up. Reach out to others in the same situation on the Facebook groups.