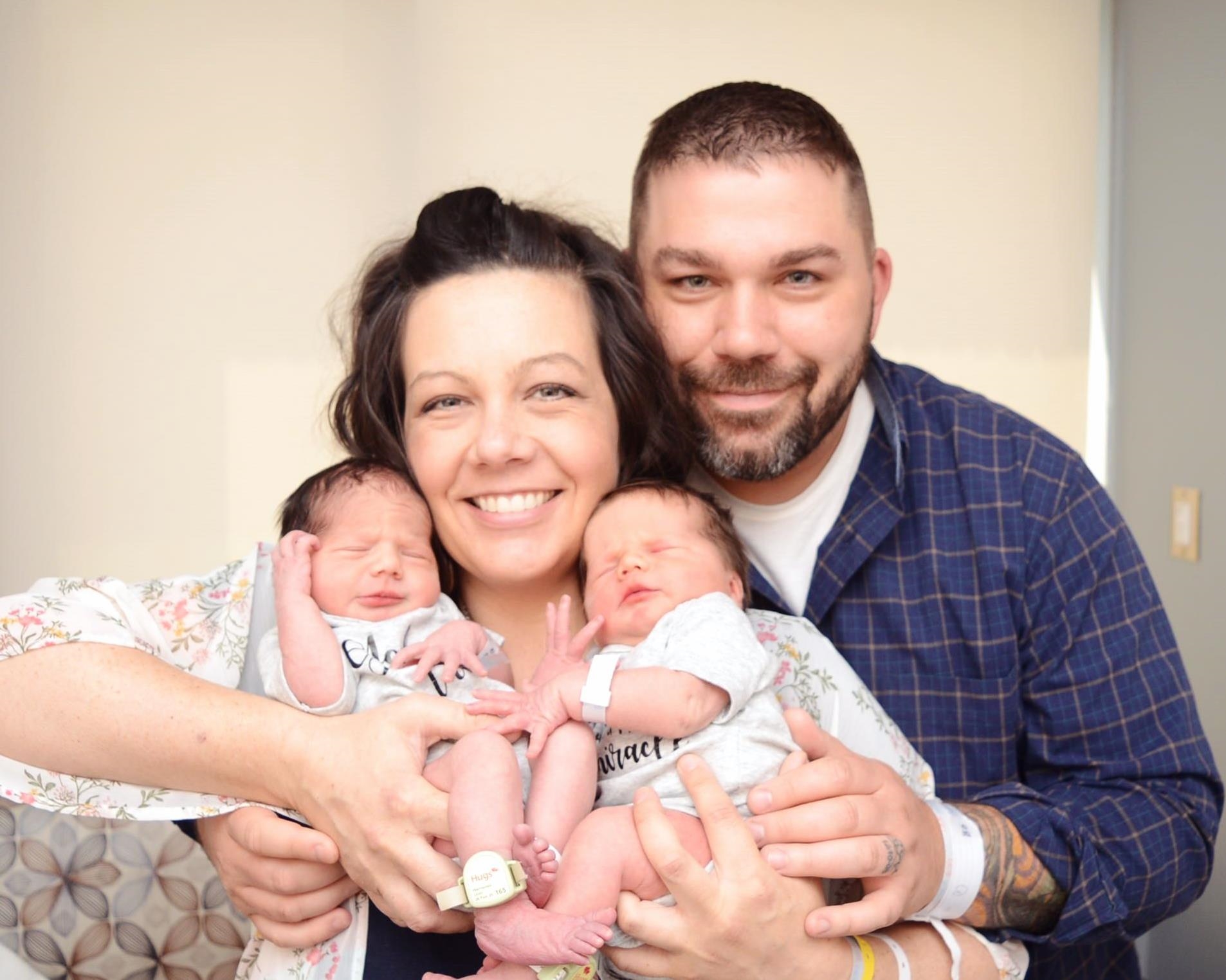 Staci & Rick
Infertility Diagnosis
Treatment(s)

Frozen embryo transfer (FET)
In vitro Fertilization (IVF)
Location(s)
Physician(s)
Staci & Rick's Story:
We have been trying to concieve for seven years before having success with cny. It was an extremely long journey but we finally are blessed with two little miracles Drew and Josie. After countless rounds of fertility meds, multiple iuis, one round of ivf, a miscarriage, and failed frozen embryo transfers, we found our way to cny last summer. I truly believe that their immune protocol is what helped us have success. We did one round of ivf at cny followed by a frozen embryo transfer of two embryos and we now have our miracles!!!!
Favorite Team Member at CNY:
Everyone at cny was absolutely wonderful. We had an excellent experience. Dr Corley took excellent care of us and he even prayed with us after the transfer for success!!!
Helpful resources Staci & Rick found:
The spa at cny Syracuse is such a great added bonus to the clinic. The clinic in general has a spa like feel and the staff go above and beyond to make you feel comfortable. From acupuncture to massage, every service there is exceptional.
Unique Moments:
Seven years was a long time to deal with unexplained fertility. We had reached a point where we thought we would never become parents. After having success on our first round at cny our faith was renewed and our lives were changed.
Hope, Inspiration and Advice:
Never give up. If it wasn't for our faith and persistence we wouldn't be where we are today.