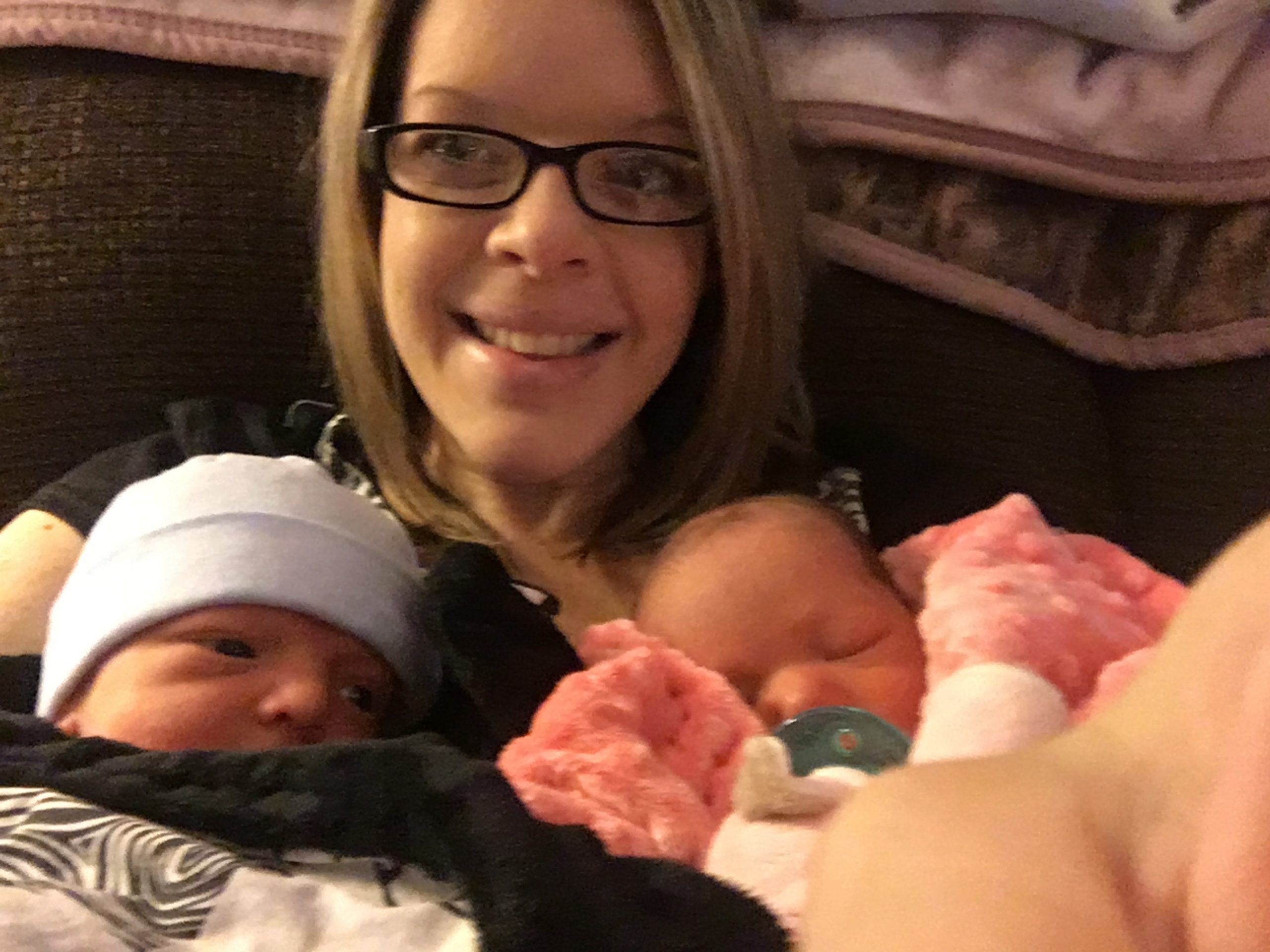 Samantha & Robert
Infertility Diagnosis
Treatment(s)

Embryo Freezing
Frozen embryo transfer (FET)
In vitro Fertilization (IVF)
Location(s)
Physician(s)
Samantha & Robert's Story:
Our journey toward parenthood began in 2014. As most married couple, we decided we were ready to start a family. But our journey was placed on hold due to Robbie being diagnosed with Hodgkin Lymphoma. We battled cancer from November 2014- June 2015. After 6 months of Chemo, Robbie was clear of cancer. We waited roughly 6 months before we resumed trying for a child. I consulted with my OBGYN to ensure it was safe to try, he assured us it was. Another 6 months went by with nothing, so in July, 2016 we sought out a consultation with an Reproductive Endocrinologist close by. We were advised of all the testing needed and we started the daunting process. We were told Robbie's counts were low but not low enough that pregnancy was not possible. We did 3 months of timed intercourse with meds and 3 IUIs and yet we were not any closer to being pregnant. We even sought out a second opinion from a different RE, only to be told he felt we needed to go back to square one. We were diagnosed with unexplained infertility and no one could give us any answers. At this point we were both very frustrated, hurt, sad, confused, and so many other emotions. I began looking at a IVF more seriously and started reviewing all our options. That's when I found CNY Fertility. I called and scheduled a phone consultation to get more information and to try to get the ball rolling. Once I understood what was needed as a travel patient, I arranged an appointment with my OBGYN to talk about monitoring. He agreed to monitor my cycle. My first cycle was in September of 2017 and it did not go well, but it gave us an idea of how my body responded and what needed to be changed. We cycled again in December of 2017 and went up for retrieval right after Christmas. On our second cycle we retrieved 11 eggs, 7 of which were mature. All 7 of those eggs fertilized with ICSI, and all 7 embryos made it to day 5/6 and were frozen. We decided that an FET was the better option as my hormone levels were too high. So we made the 10 1/2 hour trek back up to NY in Jan 2018 where we transferred 2 embryos. On Valentine's Day 2018 we were told we were pregnant! On Feb 20, 2018 (my birthday) we saw that we were having twins. And from there our lives have only continued to be blessed! My pregnancy progressed beautifully and I was blessed with no complications! At 37 weeks on the dot, our boy/girl twins made their long awaited arrival into the world! They weighed in at 6 lbs 8 ozs and 6 lbs 5 ozs. We can not thank CNY Fertility enough for our beautiful miracles. The whole staff works so hard to ensure that you are taken care of and that your needs are meet. It's not easy being a travel patient and doing all of your monitoring at an outside location yet the nurses work so hard to help you through the process. The doctors are amazing and will listen to any and all concerns you have as well as take any recommendations you have into consideration. It was and still is one of the best decisions we ever made.
Favorite Team Member at CNY:
Every member of the staff is amazing but we had Dr. Corley for both of our retrieval's as well as out transfers. He is an amazing doctor, but more importantly he is an amazing person. He is truly empathetic in what you are going through and is such an encouraging person through the whole process.
Helpful resources Samantha & Robert found:
Please join the forums, those girls/guys are amazing! So many people are willing to share their journey, what worked and what didn't, their highs and their lows. I found that sharing my happiness and my grief with others going through such a hard journey made me a more sympathetic and empathetic person. It truly changed my perspectives on a lot of things.
Unique Moments:
Our first cycle did not go well. I STIMMed really quickly and we only had 3 mature eggs. Only 2 fertilized and they both made it to day 3 where they were transferred back. But neither one implanted. Getting that news was some of the hardest, hurtful news ever. You hold out so much hope, so that let down is so very hard.
Hope, Inspiration and Advice:
This journey is so hard. Don't lose yourself in the journey. It's easy for me to say now, but it's so true! You get so wrapped up in the want and need to be a mother/father that you lose sight of life!
Don't expect it to work the first time( or the second, third, etc...) that expectation is what made our first cycle so hard.
While it is sophisticated science, it's still science. Somethings just don't have an answer, and you still have to put your trust and faith in whatever higher power you believe in.
Be kind to yourself! Give yourself time to grieve, but also have the determination to pull up your boot straps and try again! Believe me I know the money factor involved, but exhaust every possible avenue to have a shot at becoming a parent. But also know that if it doesn't happen it does not define you as a person! You are not more or less because you couldn't have kids. You have infertility, but you also have a family and a life worth living to the fullest!