Our Baby, A Gift Of Life's Success Story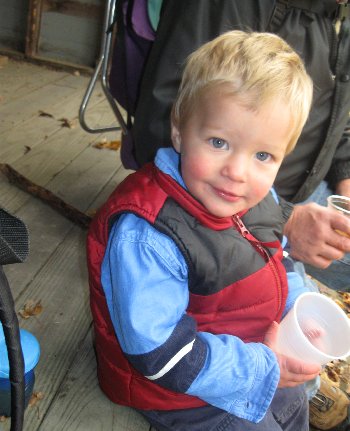 Thanks to you, our baby decided to make a presence, and give us a gift of life!
As you know, on April 25th 2008 Jayden Thom came into this world at 8:17pm. He was determined to see this world and have a presence on earth. Our little "peanut" "sugarlove" couldn't have made this entry without you and all of your caring, patient staff at CNY Fertility Center. I always said, that there was a child out there waiting for us, and it was up to the Gods' (Good Orderly Direction) will, that the child would come through me or to us through adoption. I guess having that kind of open mind, and knowing that, "we" as a family have so much to offer, you made it possible to make our come dream true!!
Take care, and God bless for all that you have done. We plan to come back and perhaps have another success story to share with you and your staff.
Peace, love, and happiness.
~L. Christy
P.S It was nice to finally meet Geronimo... what a connection!