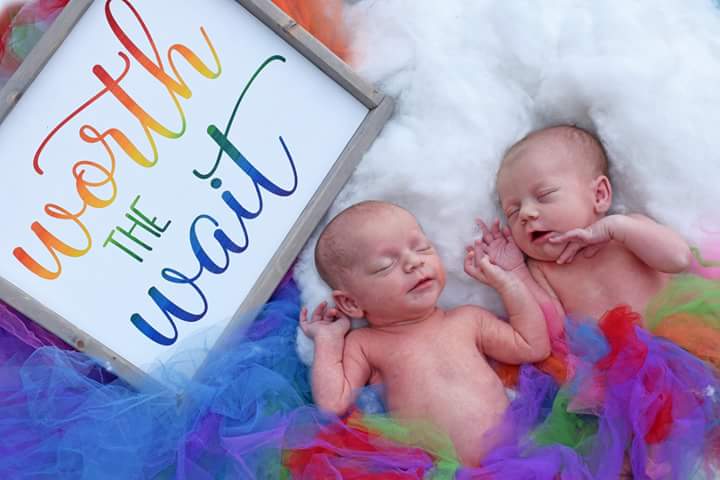 Nicole & Tim
Infertility Diagnosis

Immune system disorders
Male factor
Polycystic ovary syndrome (PCOS)
Secondary infertility
Treatment(s)

D & C
Embryo Freezing
Frozen embryo transfer (FET)
Hysteroscopy
In vitro Fertilization (IVF)
Laparoscopy
Location(s)
Physician(s)
Nicole & Tim's Story:
Hey there,
I just wanted to share our success story.
My husband and I knew about our infertility issues before we got married so right after getting married in 2014 we started doing fertility treatments. After 3 unsuccessful iuis at a different clinic we were blessed to find CNY and Dr. Kiltz. We jumped right in and did our first ivf cycle which resulted in a failure and a chemical pregnancy. Our second cycle we ended up with 12 decent quality embryos so we were sure we had a chance. However 3 cycles later we were devastated when we lost a baby boy at 9 weeks. It was the most devastating thing we had ever been through. So much so that it took us almost a year to recover We tried again after a year with our 6th cycle which ended in failure as well. At this point we had pretty much given up, but decided to transfer our last 3 embryos before moving onto a surrogate. It took me awhile to come to terms with needing black a surrogate, but we were willing to do whatever it took to get our rainbow baby. Dr. Kiltz agreed to transfer our last three embryos as a form of closure for us, and low and behold our 7th transfer worked! We felt incredibly blessed and thankful to Dr. Kiltz for not only his persistence in helping us conceive, but the amazing amount of compassion he continually gave us.
Favorite Team Member at CNY:
Dr kiltz if course was a major factor in us never giving up, however Kris in Buffalo was always available to answer questions and give us hope.
Helpful resources Nicole & Tim found:
I found a devotional "anchored by hope" That is written specifically for those struggling with infertility. I wore out those pages over the years. Also, I found a support group online of people experiencing the same thing I was going through.
Unique Moments:
The lowest point for us was losing our baby ( a sweet baby boy) after trying so hard to conceive. It made me question my faith, and rocked me to my core. Everytime we would do another transfer Dr Kiltz would give us so much hope, right up to our successful 7th transfer.
Hope, Inspiration and Advice:
To be realistic. Know what you are getting yourself into, and know your limits. Seek out people going through similar experiences. Lastly trust the team at CNY.