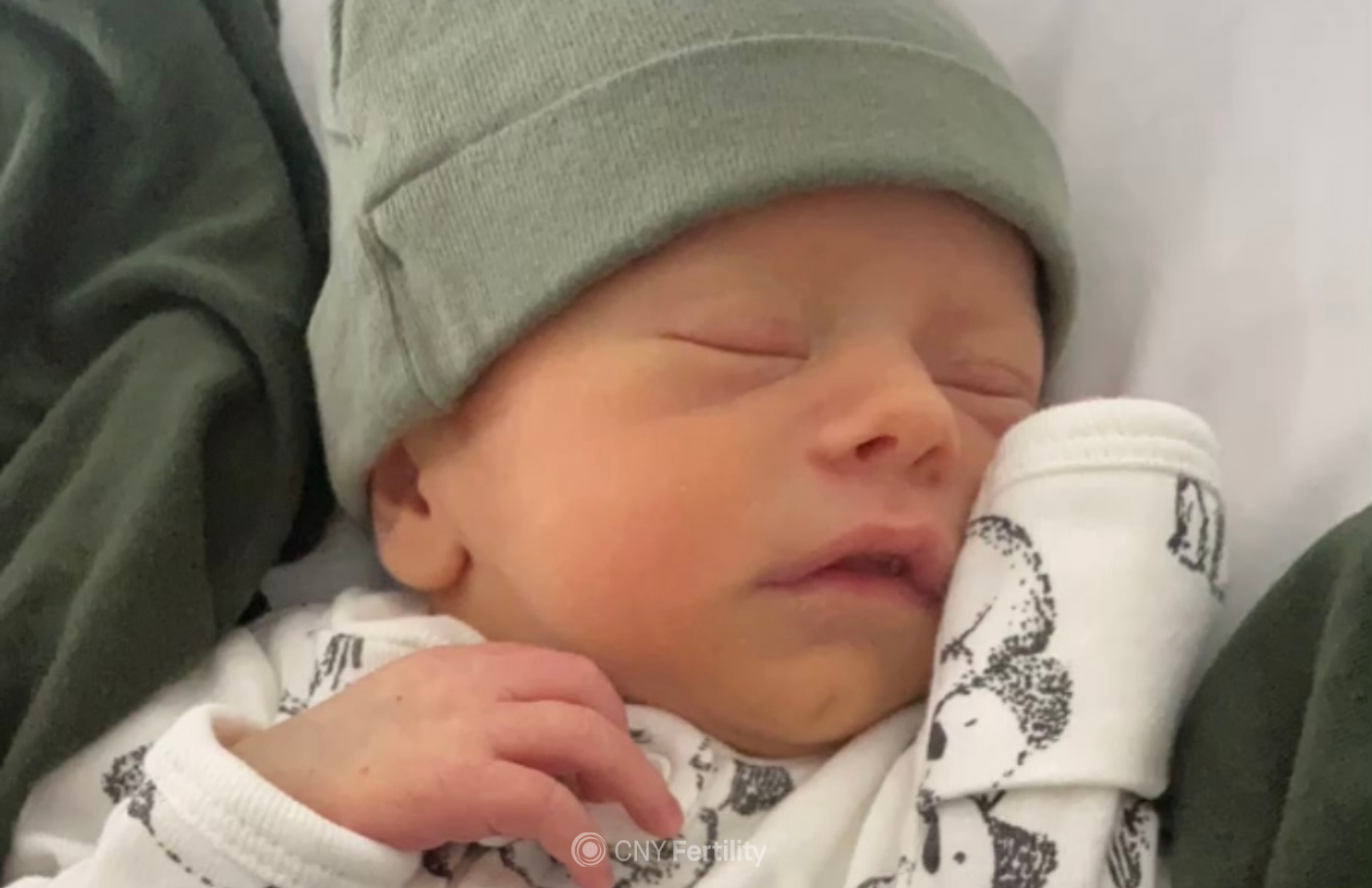 Nicole & Gregory
Infertility Diagnosis
Treatment(s)

Embryo Freezing
Frozen embryo transfer (FET)
Hysteroscopy
In vitro Fertilization (IVF)
Intrauterine insemination (IUI)
Tubal Ligation Reversal
Location(s)
Physician(s)

Robert Kiltz, MD
David Corley, MD
Nicole & Gregory's Story:
Years after making a very young decision to have no more children, I found myself remarried and wanting to have another one with my amazing husband. I decided to try IVF to overcome my tubal ligation. We had 3 embryo transfers with that round and they all failed. After this, I decided to have a tubal reversal which successfully opened one of my tubes, but being 38 years old made the chances of getting pregnant much lower. We decided to do one more round of IVF after a few failed IUI attempts and on my 5th embryo transfer and almost 2 years later, we were blessed with that positive pregnancy test and the most beautiful baby boy followed on August 1st, 2021. I can't thank CNY and their staff enough for our little miracle. It was a lot of work, but worth every shot!!
Favorite Team Member at CNY:
Larisa Lester, by far my favorite nurse!!
Dr. Corley, said a pray with every embryo transfer!
Dr. Kiltz, with his high energy and positivity!
Helpful resources Nicole & Gregory found:
I did a lot of research and advocated for myself many times and had the most wonderful nurse who is willing to try whatever I wanted to try!
Unique Moments:
The tubal reversal was the most painful of everything. IVF wasn't that difficult just can be an emotional roller coaster waiting for that positive pregnancy test. I can't believe I can say I've given myself multiple shots!!
Hope, Inspiration and Advice:
For whatever reason a woman is trying to conceive with help, it is an overwhelming journey and I find talking to others who have gone through the same really helps you get through it.