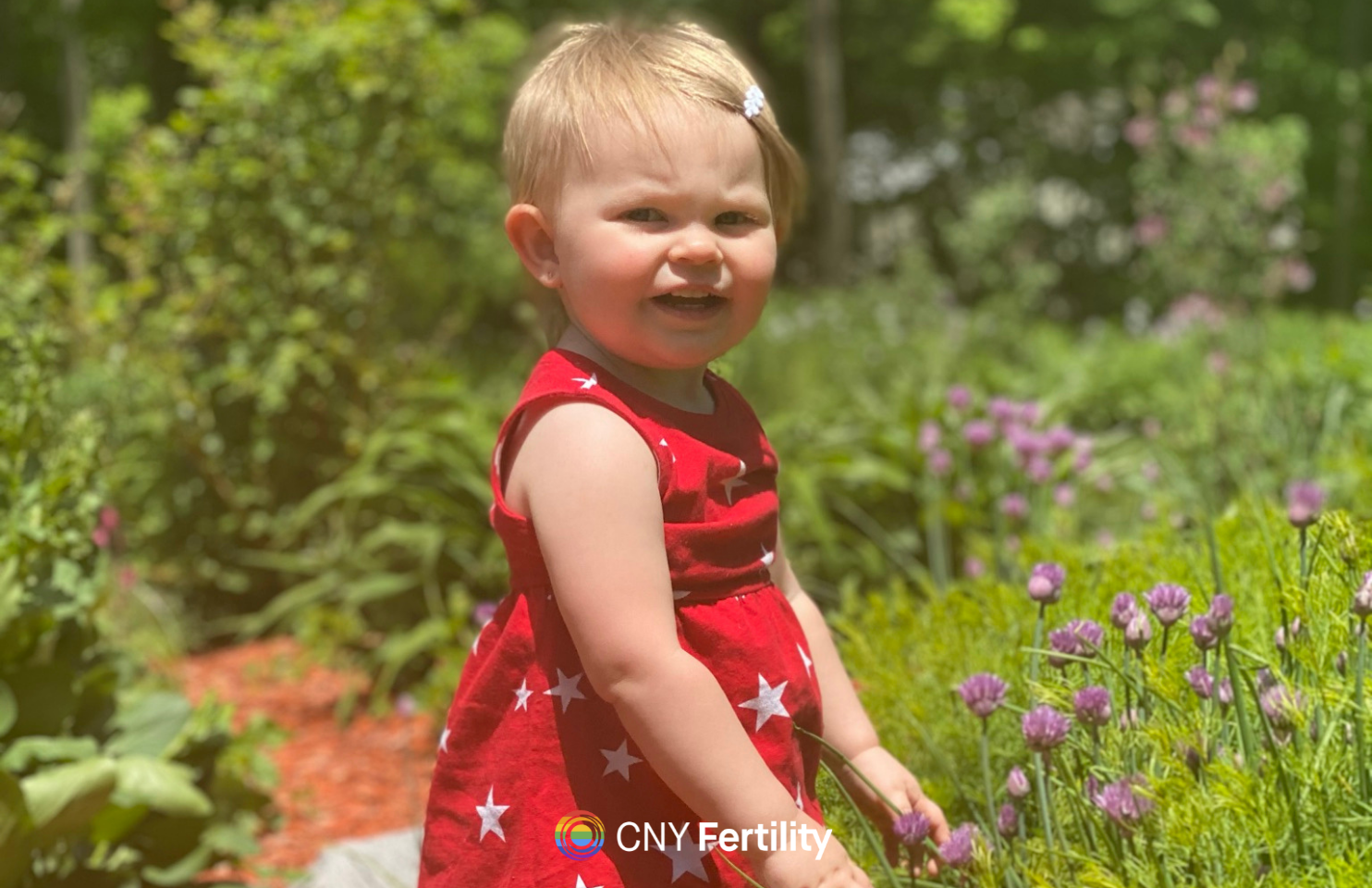 Mary & Kristen
Infertility Diagnosis
Treatment(s)

Donor sperm
Frozen embryo transfer (FET)
In vitro Fertilization (IVF)
Location(s)
Physician(s)

Robert Kiltz, MD
Kelly Testa, NP
Mary & Kristen's Story:
My wife and I met and started dating in 2016. By 2018 we had decided we were ready to move to the next chapter in our journey and have a baby. We had our first consultation and began our IVF process immediately. We decided to use donor sperm and my eggs and had a very successful retrieval. Our first FET we decided to implant one embryo which unfortunately was unsuccessful.
We decided to try again and resulted in 3 failed FETs 2 of which were miscarriages. By the fourth try, I was so mentally, emotionally, and physically exhausted (and let's not forget super swollen from all the medications) that I decided it would be my last try before passing the baton to my partner. Dr. Kiltz and his team decided to try me on blood thinners along with other new medications in case there was an issue with inflammation in my uterus and I went on the Keto diet and did acupuncture and in January of 2019 I had my final FET which resulted in our beautiful baby girl being born in October of 2019! I can't thank the wonderful staff for all the help and support!
Favorite Team Member at CNY:
Dr. Kiltz
Kelly Testa
Helpful resources Mary & Kristen found:
Acupuncture, meditation, journaling, support groups
Unique Moments:
All of our failed attempts were very discouraging but finally getting a transfer that stuck and bringing our rainbow baby into this world was the best moment ever.
Hope, Inspiration and Advice:
The first few attempts might not take, but there are many helpful support groups. The journey may be rough, but the arrival is worth it all.