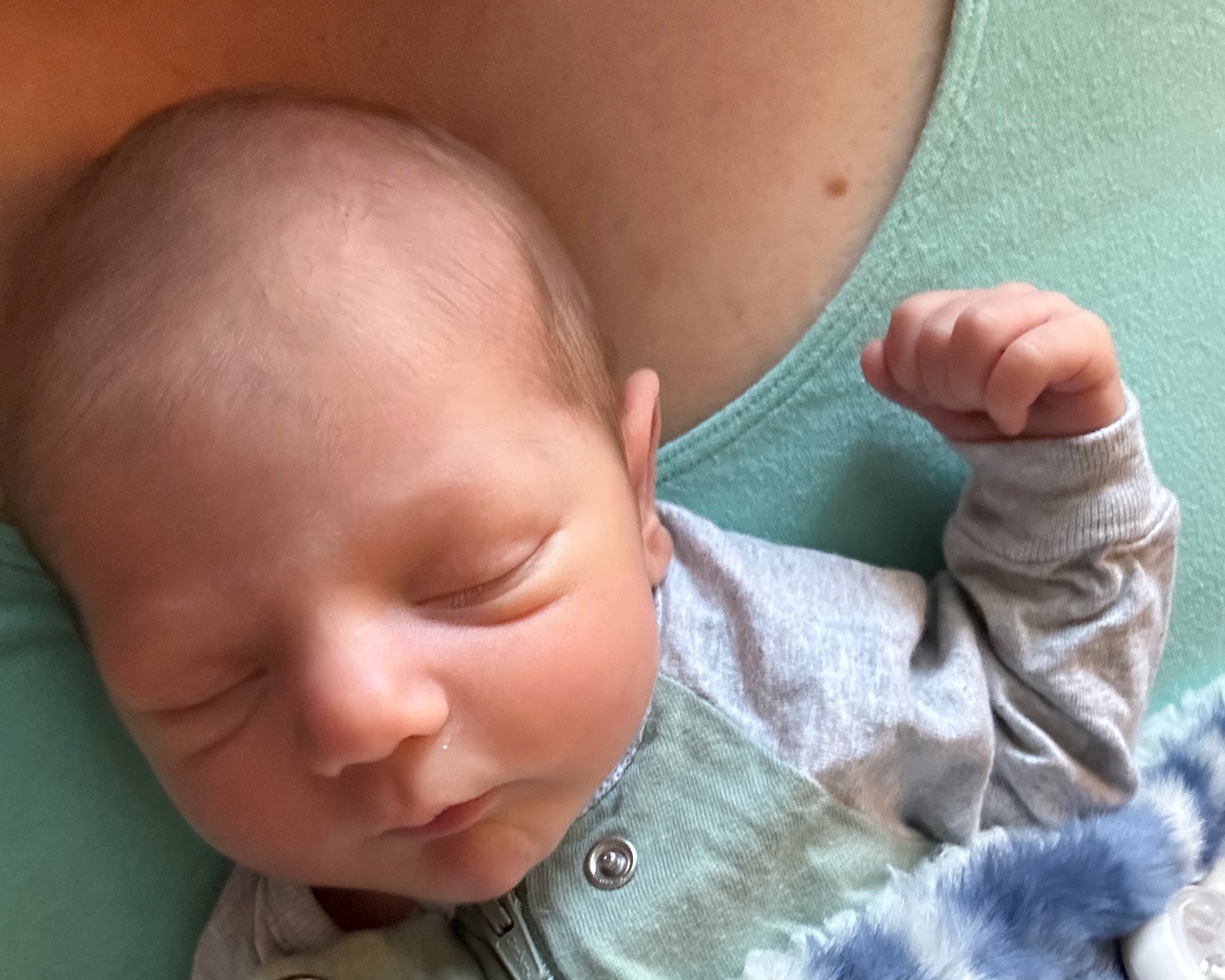 Marissa & Jerry
Treatment(s)

Frozen embryo transfer (FET)
Location(s)
Physician(s)
Marissa & Jerry's Story:
We began trying to conceive after our wedding. We tried naturally for a few years while seeking the assistance of local OBGYNs. After testing didn't reveal anything abnormal, and being told that we should just keep trying we began feeling super discouraged.
I had been experiencing absent cycles for years and my instincts told me that something was wrong. We successfully conceived but lost the baby before our first OB appointment, then continued to try without success.
We found CNY through a Google search and scheduled our consult. We spoke with an NP from Atlanta who set us up for testing. During the initial testing phase, it was confirmed that I had PCOS, which was inhibiting our ability to conceive.
We established with CNY Albany and attempted three rounds of IUI without success. During this process we met a wonderful NP and LPN who would forever change our worlds. Niccole Davey NP and Alexandra Hannon LPN saw us through three egg retrieval surgeries, an ovarian ectopic pregnancy, low HCG draws, seven embryo transfers, and many tears.
We completed our next cycle with Sheila Miller RN and Rebecca Eskin NP. The day that I woke up and tested (early..oops) was truly the day our lives changed forever. I was pregnant! We held our breath through HCG draws that appeared successful. We continued to hold our breath through the first ultrasound. And all the way until Niccole confirmed that the embryo had implanted in my uterus.
Our little miracle boy was born on 8/12/2023 and has blessed us with an experience we never thought we'd have. We're forever indebted to CNY and the amazing providers who had a hand in our journey.
Favorite Team Member at CNY:
Niccole Davey NP
Alexandra Hannon LPN
Sheila Miller RN
Rebecca Eskin NP
Helpful resources Marissa & Jerry found:
Facebook groups and truly talking about how you're feeling. This is a tough journey and knowing that you aren't alone means the world.
The Moment:
The day I saw our baby with a heartbeat in the correct location on the ultrasound is a forever memory. He will grow up knowing how hard everyone worked to get him here and how he truly is a miracle. The first time he was placed on my chest it was a shock. I never imagined we would get here. My husband and I looked at each other and said, "We did it!"
Hope, Inspiration and Advice:
I wish someone had told me how truly taxing it can be on every aspect of your life. This journey is 100% worth it, but ensuring you take time for yourself and your partner is important along the way.