Marc & Sheila's Story's Success Story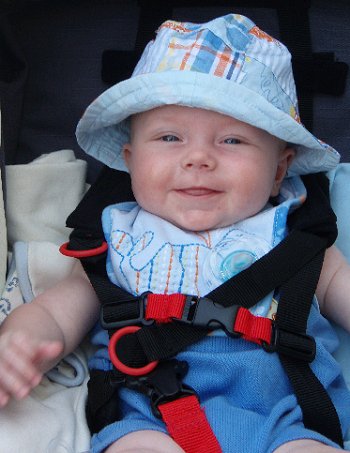 When I imagined getting pregnant I never imagined the path we would take. Two roads diverged and we took the path less followed. We began in 2000 trying on our own deciding it would happen soon, well 2003
approached and we turned to our local fertility clinic. 2004 approached and we changed Doctors. I became pregnant the first round of injectibles with our new Doctor and was ecstatic, at 34 weeks our daughter, Rachel was born still.
Heartbroken, but determined, we were pregnant with twins. I went into premature labor at 22 weeks 5 days and we lost our little guys. After another year of trying we turned to Dr Kiltz, making a 3 hour drive. We chose to pursue IVF and our second round was successful. After a very long and difficult 36 weeks our miracle Evan arrived. I still look at him in amazement and can't believe we have a son.
Thank you CNY Fertility, your upbeat approach and caring staff brought us our little miracle. Hopefully soon our little Mr., Mr. will have a brother or a sister!