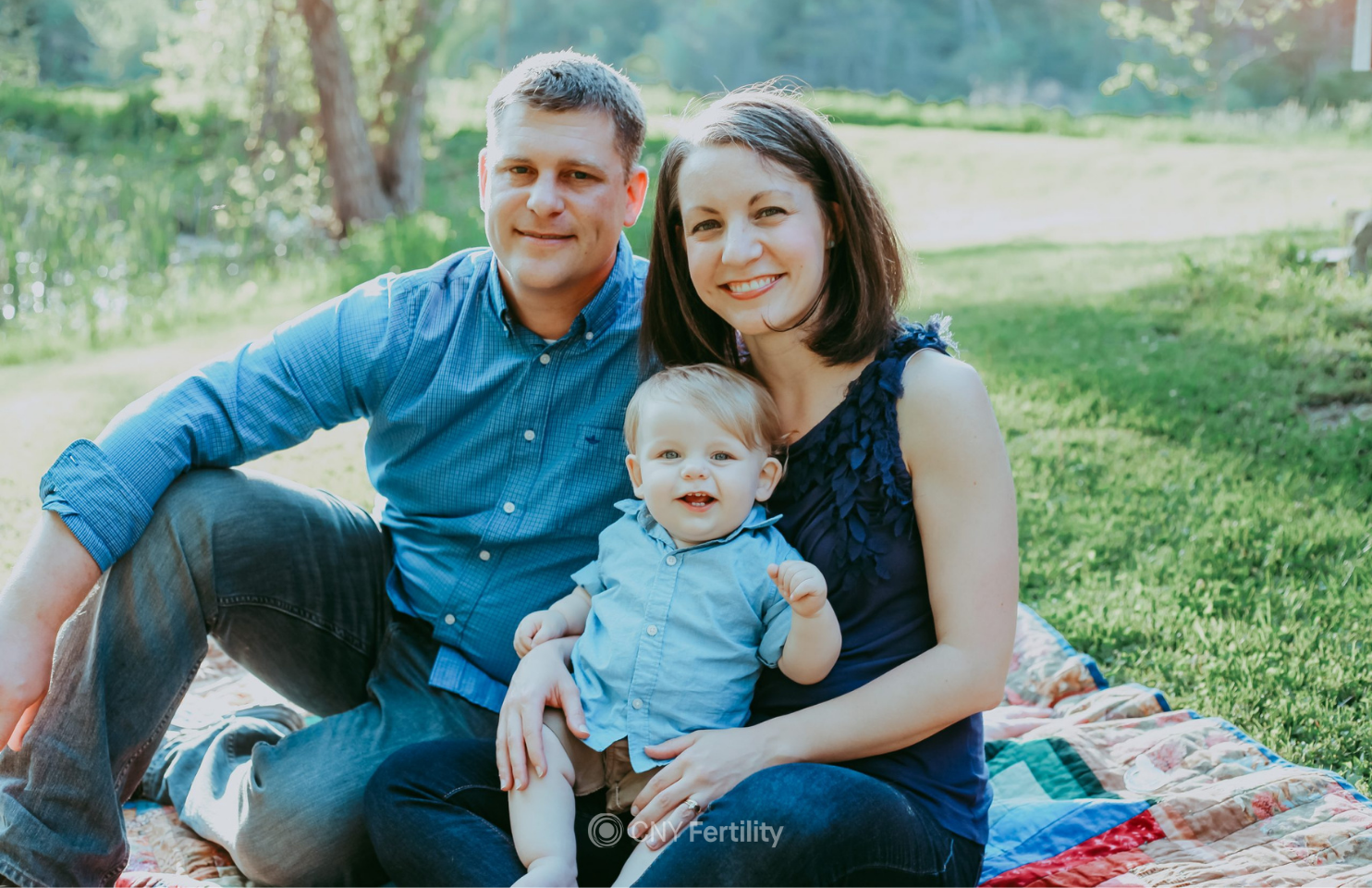 Lisa & Patrick
Infertility Diagnosis
Treatment(s)

Genetic Testing
Hysteroscopy
Intrauterine insemination (IUI)
Ovulation induction
Location(s)
Physician(s)
Lisa & Patrick's Story:
We decided to begin trying to start our family when my husband was almost finished with his PhD program (in 2014). To our great surprise and joy, we got pregnant very quickly - so much to celebrate. But when I went in for my 12 week checkup, there was no heartbeat. We were heartbroken, as every parent is at such a loss. 16 long months passed before we got pregnant once more, which ended shortly after the positive test.
We went through a number of diagnostic and genetic tests, with no real reason detected. It was a dark and challenging time for us. Finally, I summoned the courage to contact CNY Fertility in July 2016. We met with Dr. Corley, who was encouraging and efficient in recommending a plan of action. We were so nervous about the costs but felt that this was the right path. After some initial medications and one round of IUI, we were thrilled to find out that we were pregnant. We welcomed our beautiful son in May 2017, and are so thankful for everyone at CNY Fertility who made our family possible.
Favorite Team Member at CNY:
We met with Dr. Corley and several nurses - I can't remember all of their names, but they were so kind and compassionate at such a difficult time.
Helpful resources Lisa & Patrick found:
Yoga and meditation were helpful!
Unique Moments:
The fear of additional pregnancy loss and the fear of not knowing if we would be able to have a child. We had no diagnoseable issue, which almost made it more difficult to cope with.
Hope, Inspiration and Advice:
Seek help sooner rather than later. It was more affordable (insurance covered more) than we had expected. More people go through this than you might imagine - you are not alone. Be kind and patient with yourself - your body is not failing you.