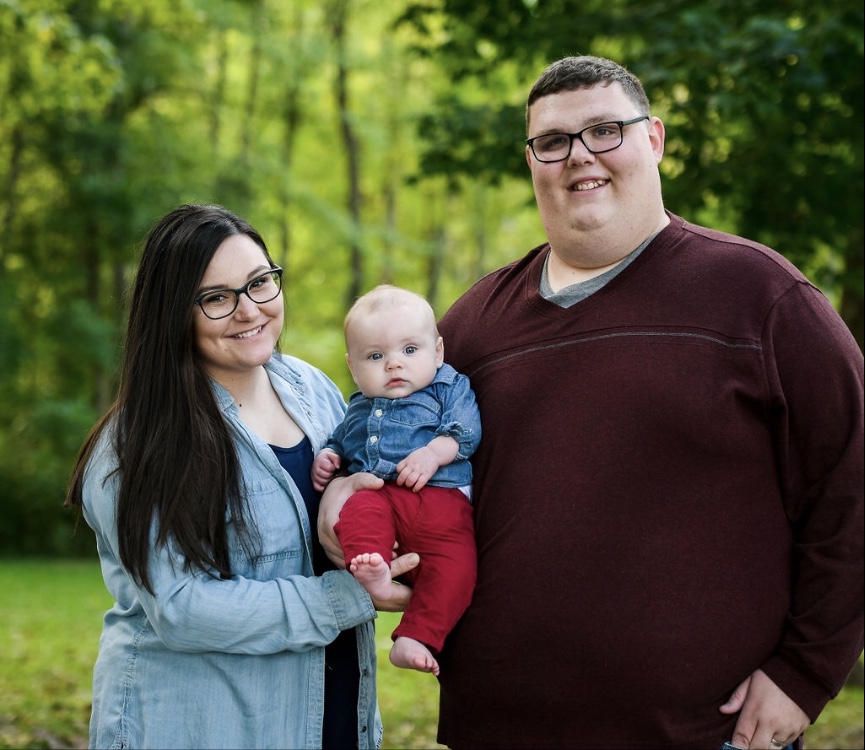 Lauren & Derrick
Infertility Diagnosis
Treatment(s)

Frozen embryo transfer (FET)
In vitro Fertilization (IVF)
Sperm Freezing
Location(s)
Physician(s)
Lauren & Derrick's Story:
We tried for three years before finally conceiving with help from CNY. My husband Derrick and I found CNY in early 2017 through an online support group. To be honest, it all sounded too good to be true and we were very skeptical. We had been trying for two years at that point with a local doctor and had no success. We already had completed two failed IUIs and had sunk thousands of dollars. We were devastated and pretty hopeless. We visited another doctor afterwards and they confirmed what we had feared, we never would be able to conceive with an IUI and it was up in the air if IVF would work. Our previous doctor had taken all of our money knowing it was pretty much impossible. We were just so heartbroken. So fast forward a year and I scheduled our phone consult. We were so nervous! We talked to Dr. Corley and discussed everything thoroughly. He said he thought he could help us. He was so kind and reassuring! We did our very first IVF cycle summer of 2017 and got 8 embryos. We transferred 2 in August 2017 and I got a positive test a few days later. In May we welcomed our son.
We are so thankful to CNY. We wouldn't be here today as a family without them.
Favorite Team Member at CNY:
Dr. Corley was the kindest doctor I have ever met. He was compassionate and made us feel so safe. Infertility is so scary and he is the calm in the storm. We loved him so, so much.
Helpful resources Lauren & Derrick found:
Keto, celebrating small milestones,
Unique Moments:
I guess it's not so "unique" any more because of how common it's becoming but we were just married and discovered we were infertile. It's a difficult thing to discover. You think you are young and you have plenty of time but you don't. When we did our IUI's with our previous clinic, my husband was on meds and injections. It all felt so strange. Those were our lowest of lows. So defeated each time they failed. It hurts so much. We were driving 2 hours each way for every appointment. We were exhausted. After that went back to trying at home. Not that it was going to work but we were so broken, spiritually and financially, that we couldn't continue. CNY was are literal saving grace. It fell into our laps and everything was SO easy. We had such a healing experience with CNY and are just so thankful.
Hope, Inspiration and Advice:
Breathe. Pray. Be an advocate for yourself. Trust your gut. No matter how broken you feel, there is always something to be thankful for.