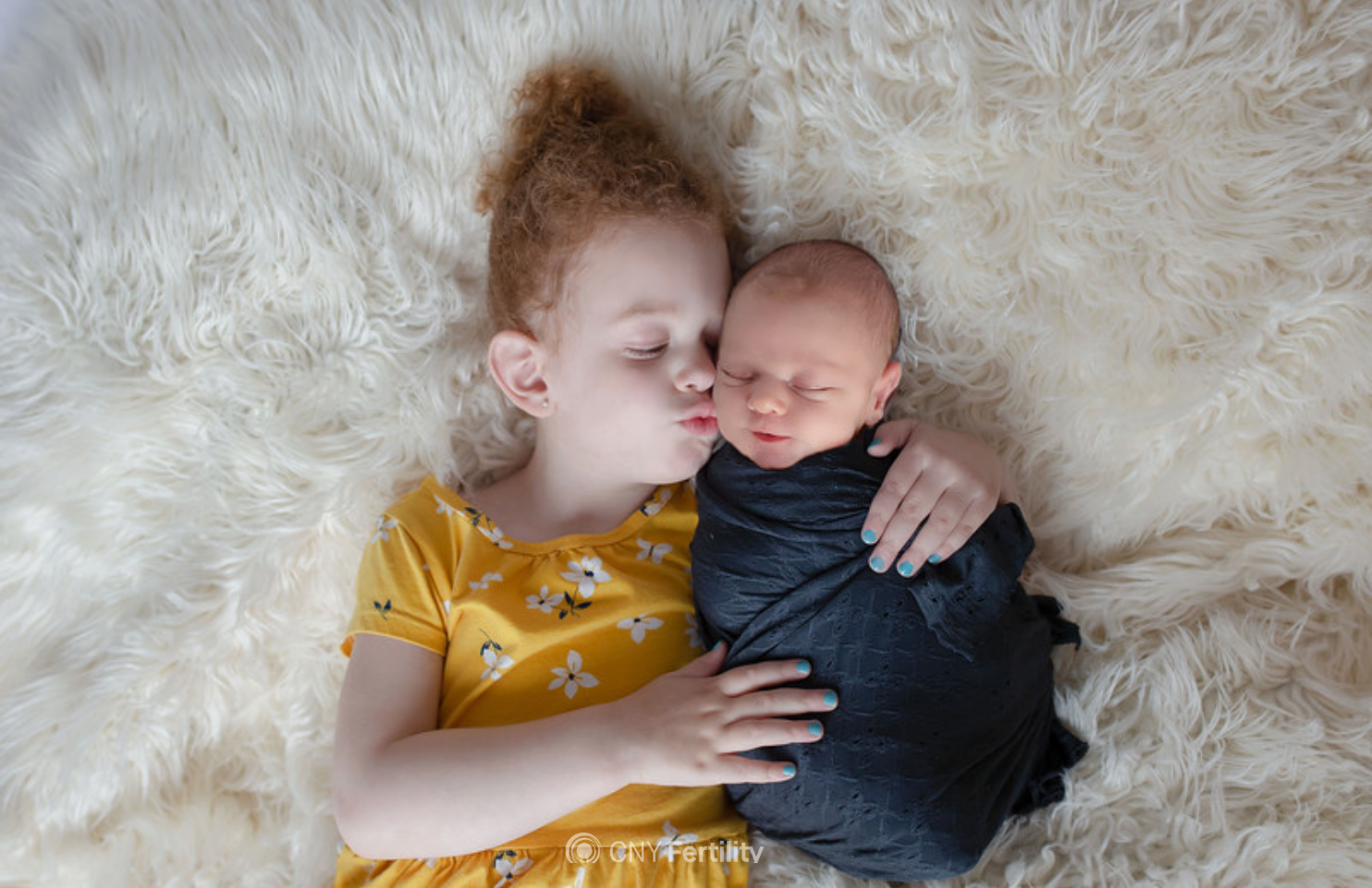 Lauren & Adam
Infertility Diagnosis
Treatment(s)

Intrauterine insemination (IUI)
Location(s)
Physician(s)

Robert Kiltz, MD
David Corley, MD
Lauren & Adam's Story:
My husband Adam and I were married in April 2016. We wanted to start trying to get pregnant right away and on our first try we found out we were expecting. We had a perfect pregnancy and our daughter was born at 38 weeks in February of 2017.
We knew we wanted more kids so we began trying again in the spring of 2018. Again on our first try, we got pregnant. Unfortunately, at 5 1/2 weeks I started bleeding and lost the baby. We waited a few months to let my body heal and then tried again. Again on our first try, we got pregnant. When we went for our 8 week sono, we found out the baby's heart had stopped and I had to have surgery(Sept 2018). We were devastated. We had a perfect pregnancy with our daughter and we couldn't figure out what was going on. We began trying again in Jan of 2019. We had months with no success and began to feel worried. That's when I went to my doctor. She put me on Metformin and within a month I was pregnant (June 2018). Sadly at our 8 week sono again, the heart stopped. I always wanted a big family and it felt like it was never going to happen. My doctor suggested we go to CNY Fertility to try to find out what was going on.
We met with Dr. Kiltz in August of 2019. He said we would be an easy case. We decided IUI was the best option for us. We started treatments and in Sept, my cycle was off and we missed the window. In October we had a cycle of IUI and it was unsuccessful. I wasn't sure how much more disappointment I could take, but I knew I had to keep pushing through in order to have the big family I always wanted. In November we had another IUI cycle. The two-week wait was the longest two weeks. The nurse called to tell me my HCG was over 50 and I was pregnant. I was so excited I cried. Week after week we went in for our Sonos and I felt like I couldn't breathe waiting for the ball to drop. It never did. We welcomed our precious rainbow baby on Aug 10, 2020. I'm so grateful for everything CNY Fertility did for my family.
Favorite Team Member at CNY:
Nurse Katie M
Helpful resources Lauren & Adam found:
Prenatal yoga was my outlet through this pregnancy. It helped me breathe and get over my fears. Also, massages helped relax me and distress me.
Unique Moments:
We never had a problem getting pregnant, it was just maintaining the pregnancy. I never thought I'd need a fertility doctor after a healthy pregnancy. I think secondary Infertility is not known to many, as I never knew about it. I thought if I had a perfect pregnancy once, my body can do it again. I was wrong and am so thankful for CNY's help.
Hope, Inspiration and Advice:
Never give up on your dream of having kids. A friend said to me, " you might have to come to terms with your daughter being an only child." I cried the whole way home after work when she said this to me. I will never give up on giving my daughter a sibling and giving my husband and I a larger family. I've dreamed of being a mom since I was little. I'm a teacher and LOVE kids, always have. Motherhood isn't easy, but seeing the smiles on my kids faces and the love they have in their hearts makes it all worth it.
I was embarrassed in the beginning when I had miscarries and didn't want anyone to know, but then I realized it my story that led me to being a mom of two. It's more common than people think, so share with the world to bring more awareness to it.