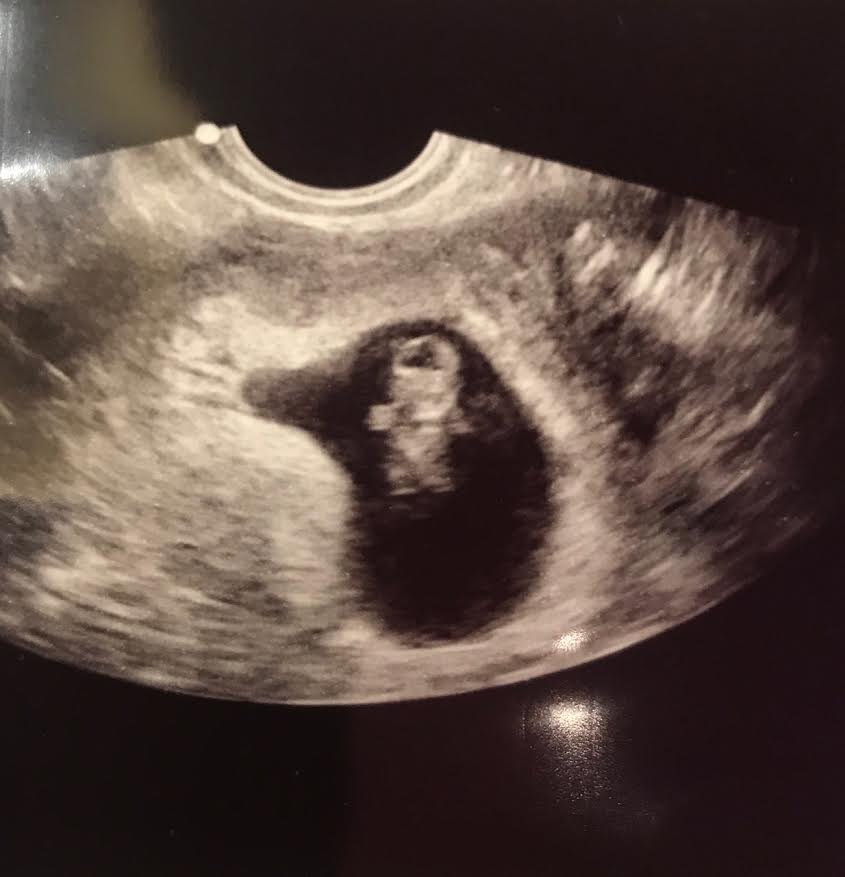 Kristy & Alex
Infertility Diagnosis

Polycystic ovary syndrome (PCOS)
Recurrent miscarriage
Unexplained infertility
Treatment(s)

Embryo Freezing
Frozen embryo transfer (FET)
Hysteroscopy
In vitro Fertilization (IVF)
Intrauterine insemination (IUI)
Laparoscopy
Location(s)
Physician(s)

David Corley
Robert Kiltz
Kristy & Alex's Story:
Five years ago Alex and I began casually trying to have kids. It was more of an "if it happens it happens" mentality than anything else. I was off birth control for the first time since I was 16 and just thought it would happen naturally. Two years later with no happy accidents we decided we should start trying a little harder! For the next year we tracked my ovulation and tried that way, still with no luck. It was then we made our way over to CNY Fertility Center.
During our time with CNY I did six IUI cycles with three chemical pregnancies as a result. I also underwent a laparoscopy and hysteroscopy both which showed nothing so we were again left to wonder why conceiving has been so difficult. One of the recommendations after surgery was to pursue IVF. We made the IVF leap and I had 25 eggs retrieved, 12 fertilized, and 6 frozen. We transferred our first frozen embryo in September of 2018 which resulted in yet another chemical pregnancy. After this I took a couple months off to re-group. We decided to transfer our next best quality embryo in January 2019. We are happy to report we are currently 8 weeks 5 days pregnant as a result of our last FET! I just left my last appointment at CNY today which is bittersweet- I'm so happy to be pregnant but sad to leave all the staff there that were so invested and caring during our long journey!
Favorite Team Member at CNY:
I couldn't pick just one staff member if I tried. Every single person at the Rochester CNY always made me feel welcome and after close to a year and a half there I definitely feel like I became part of the CNY family. Everyone was invested in my care and truly wanted to see us succeed. I think the staff was just as excited as myself and my husband when we got our positive beta HCG for our last transfer. Everyone has been so positive and enthusiastic about our success, it has made it easier for me to trust things will turn out okay after so many chemical pregnancies. I am thankful for all the Rochester CNY staff, I have gotten so many hugs and so much support along the way, I definitely couldn't have done this for so long without all of them!
Helpful resources Kristy & Alex found:
Yoga with Erin- I did weekly yoga class with Erin and found the support system that the yoga class created so helpful. I learned so much from the other women in the class and was able to become a better advocate for myself because of this knowledge.
Acupuncture- I have done acupuncture almost every week since starting at CNY, I had never done it before and now I am a total convert. Even outside of fertility I plan to continue with acupuncture forever- I love it!
Unique Moments:
I think the hardest part of our journey was having so many positive pregnancy tests and no viable pregnancies as a result. Every positive test we got so excited only to be let down when the numbers stopped doubling. At one point after an IUI we even got to the 5 week ultrasound only to find there was no sac and the HCG was decreasing which was especially difficult. It was really hard not knowing why this was occurring. It was also super difficult when our first IVF cycle resulted in a chemical pregnancy as well because it felt at that point as if maybe nothing would work. I took some time off after that first FET so I could recharge and come back in a more positive place. This resulted in our high point for sure as this is the first time we have been officially pregnant!
Hope, Inspiration and Advice:
I have been really open about our fertility journey since the start which I feel has been immensely helpful to me. By being open with my friends and family I had an amazing support system who helped me through all the ups and downs. I know some folks prefer to keep things private and even if that is the case I would say reach out to CNY and ask to join yoga class or one of their online support groups. For me having a support system was so hugely helpful.