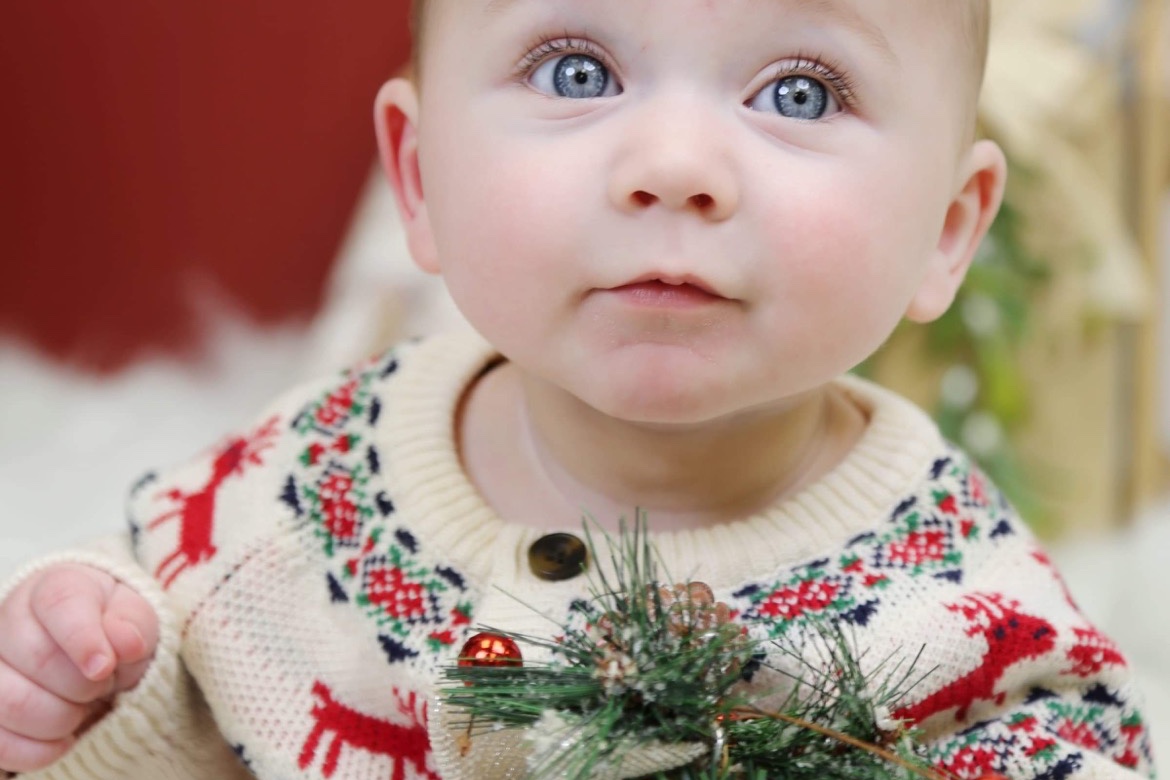 Kristen & Carlo
Infertility Diagnosis

Male factor
Polycystic ovary syndrome (PCOS)
Tubal obstruction
Treatment(s)

Embryo Freezing
Frozen embryo transfer (FET)
Gender Selection
Genetic Testing
In vitro Fertilization (IVF)
Location(s)
Physician(s)
Kristen & Carlo's Story:
I have PCOS and was always told I might need "help" getting pregnant. I got sick with ulcerative colitis in my early 20s and tried a ton of medications, all of which had the potential to cause infertility, none of which worked for me. I ended up having major surgery to resolve it, which I also knew could cause infertility. So when we got married in 2019 and started trying for a baby, we knew there would be difficulties.
We ended up getting pregnant right away on our own, but it ended up in an early miscarriage. We were devastated.
For two years after that, we tried everything on our own. Tracking ovulation, diets, supplements, and blood tests to see if everything was okay.
All of my friends and family already had 2-3 kids at this point, and I started to worry it would never happen for us.
Finally, in 2021 when I was 34, we decided as I was getting older we needed help. We went to CNY, and tests showed that one of my tubes was blocked with scar tissue from surgery.
IVF was suggested to us. We were so eager and excited to start the process and start a family of our own.
We were told going into the egg retrieval, we would probably only get a couple of eggs; we ended up getting 12! 9 fertilized, and six looked good after genetic testing; we were so excited!
In July, we did our first transfer at Albany CNY. Unfortunately, it didn't stick. I started to feel defeated, but we weren't ready to give up.
We tried again in August, and my test was positive!!
We were elated but cautious. I was worried that we would lose the baby during the first trimester.
In April 2022, our beautiful baby boy was born! He has changed our lives for the better in every single way! We are so grateful to CNY for helping us create this amazing boy, and we plan on trying again in 2023!
photo credit: Photography by Laura Elia
Favorite Team Member at CNY:
Elizabeth Lee was the one to call and tell us the results of our genetic testing, and genders of our embryos. I just remember how excited SHE was for us. It was amazing news, but it honestly felt so good hearing someone else be so excited for us! It was very sweet, and had a lasting impression.
Dr. Ditkoff made us feel very relaxed and comfortable during a pretty uncomfortable and vulnerable procedure. He repeatedly told me how amazing I was doing, and genuinely wished us the best.
All of the Albany staff was amazing, from check in, to acupuncture, egg retrieval, and frozen transfer. I recommend CNY to everyone I know struggling with fertility.
The Moment:
The moment I held my baby boy in my arms was surreal. We were overcome with emotion, especially joy. It was then that I understood why everyone kept telling me they couldn't wait for me to finally get it. The overwhelming feeling of love, my whole heart in this tiny little person in my arms. I didn't think I could ever love someone more than I did in that moment, but yet somehow I seem to love him even more as every day passes.
Hope, Inspiration and Advice:
Don't give up. When you feel defeated, like no one understands, and it will never happen - there's hope and help at CNY.