Kimberly & Patrick's Success Story
New York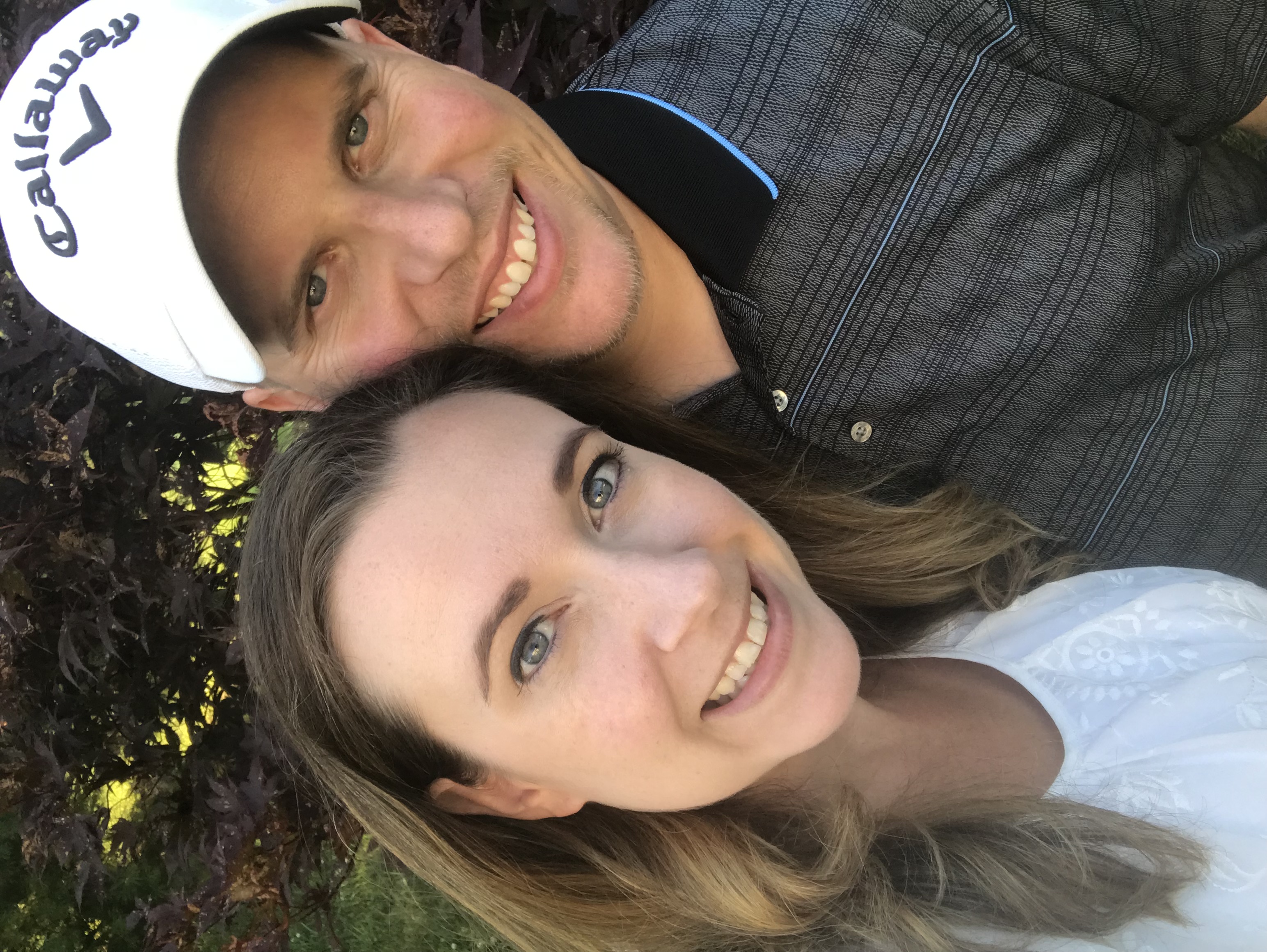 Infertility Diagnosis
Immune system disorders
Unexplained infertility
Treatment(s)
Intrauterine insemination (IUI)
Location(s)
Physician(s)
Kimberly & Patrick's Story :
Our journey to become parents started in December of 2014. After just six months of trying to conceive, I requested a work up by my primary OB-GYN. I had previously been diagnosed with idiopathic thrombocytopenia purpura (ITP), an autoimmune disease, & was curious as to how this would effect our fertility even though I had been in remission since 2009.
We found out I have antiphospholipid syndrome/ a positive anticardiolipin antibody. Our primary OB-GYN explained that we were at higher risk for miscarriages because of this & that I would need to give myself injections of lovenox, an anticoagulant, my entire pregnancy plus six weeks after delivery.
After undergoing a hysterosalpingogram (HSG), exploratory laparoscopy, another HSG, & consulting a reproductive endocrinologist in Rochester, we were told our infertility was unexplained.
We attempted four rounds of IUI in the fall of 2015, none of which were successful. We accepted the fact that we would probably need to seek further help & undergo IVF. We put off seeking further help until we moved to the Syracuse area & became settled in our new home.
I knew of Dr. Kiltz & CNY Fertility because multiple couples we know have been patients of his & have had success. I knew CNY would be the fertility center we would work with because of the success rates. Six months prior to making our consult appointment I began the ketogenic diet. I lost approximately 50 pounds & felt the best I ever had. No joint pain, more energetic, & I had a more positive attitude. We met with one of the NP's in the office, but really wanted to speak with Dr. Kiltz about our case.
We made a phone consult appointment & received a call from Dr. Kiltz who took his time talking to us about his immune protocol & recommendations for medications & treatments. I began the immune protocol meds & continued on the keto diet. In October of 2018, we started an injectable IUI cycle at the Syracuse CNY location. I remember half way through the cycle, I asked the nurse how difficult it would be to convert to an IVF cycle/retrieval that month. She told me it wouldn't be difficult, but to give IUI a chance first. In my mind, I didn't think IUI would work for us because we had already tried it multiple times before. However, this was our first IUI attempt after being on a strict keto diet, losing weight, & being on Dr. Kiltz's immune protocol. The day of our IUI we were told we had two to four good sized follicles & that we had a higher chance of becoming pregnant with multiples because of this. At the end of October, I went in to have blood drawn to see if our cycle had been successful. Later that morning, I received a call from one of the nurses saying our test was positive! At 5 weeks, we had our first ultrasound that showed us one gestational sac. We were so excited to see that something had finally worked for us & that we didn't actually need to go through IVF to get pregnant.
A week later during our 6 week ultrasound, our nurse asked us, "How many did we see last week?". My husband & I looked at each other & said, "Ummm, one.". The nurse turned the screen & showed us that we were then expecting TWINS! On the night of 6/20/19, we welcomed our twin boys, giving us an instant family of four.
We had one wish, to be able to have our own child together. Not only did the immune protocol, keto diet & IUI with CNY Fertility work to get us pregnant, it gave us our miracle twin boys & we are forever grateful for it!
Favorite Team Member at CNY :
Michelle at the Syracuse office is the nurse that did a lot of our ultrasounds for cycle monitoring. She did our IUI procedure & was the one who showed us at 5 weeks that we were truly pregnant. She was also the one at six weeks to reveal to us that we were expecting twins! Eileen, one of the call center RN's, was very helpful when calling with questions. She was never short with me on the phone, no question was a bad question. I obviously never got to meet her or even see her face but I am grateful for her positive, cheerful attitude during the very stressful times.
Helpful resources Kimberly & Patrick found :
Keto diet & immune protocol
Unique Moments :
See story above
Hope, Inspiration and Advice :
Take the time to be established on the keto diet before starting treatments. I believe weight loss, the keto diet & immune protocol are the reason we have our boys today. Don't think you have to do IVF to be successful. Give Dr. Kiltz's recommendations a try & give IUI & other possible treatments a try first. It just may work for you like it did for us!