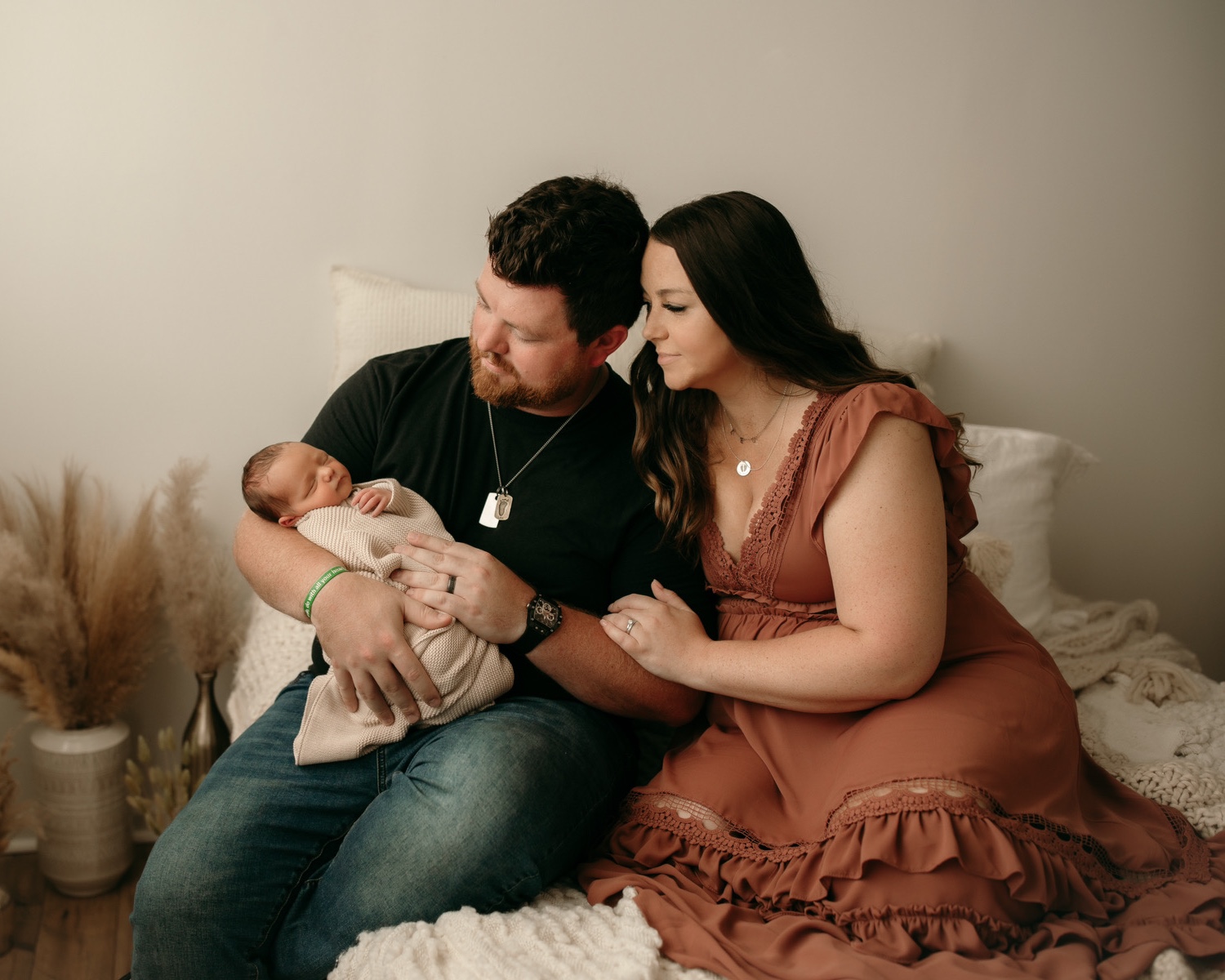 Katie & Mikél
Treatment(s)

Embryo Freezing
Frozen embryo transfer (FET)
In vitro Fertilization (IVF)
Intrauterine insemination (IUI)
Location(s)
Physician(s)

David Corley, MD
Ashleigh Rausch, PA
Katy Falcon, NP
Katie & Mikél's Story:
My husband and I met in high school. We went to different schools and were from neighboring towns but met states away on spring break. We were close friends from 2007 until finally dating in 2016. Since we had known each other for so long we decided to try for a baby after two years of dating before getting engaged or married.
We tried for an entire year, and nothing. We got engaged in 2019 and started to plan our wedding for 2020… during a pandemic that took our minds off trying for a while.
After we were married we dove deep into why we weren't getting pregnant. I had all the testing done, tried timed intercourse, 6 IUIs, and then we went on to testing my husband. He has low motility and morphology.
He saw a urologist and underwent a varicocelectomy. We did two egg retrievals and three rounds of Frozen Embryo Transfer with another clinic before finally switching to CNY in 2022.
Our very first IVF with a FET with CNY was successful but we unfortunately lost that pregnancy at 22 weeks due to a genetic anomaly resulting from a combination of hereditary cardiac lesions. I personally had a congenital heart defect surgically corrected when I was seven, and my husband's brother, unfortunately, passed prematurely at age 23 from his congenital left heart lesion.
Devastated but determined to be parents, we tried again, and our second FET with CNY was also a success! We now have our miracle rainbow baby, named Kylan after my husband's late brother. 
Favorite Team Member at CNY:
Marlee at Rochester CNY, said something that stuck with us even now. We had just changed to CNY and were terrified to start again when she said, "Sometimes all you need to change is everything."
Dr Corley prayed over us after both of our transfers and it made us feel like real people that he genuinely cared about helping and not just another procedure.
Helpful resources Katie & Mikél found:
CNY FB group
WNY FB support page
Acupuncture
Walks with friends/family
KLOVE radio station
The Moment:
The moment I found out I was pregnant after losing my first pregnancy I was stunned and in shock. I was crying and thanking God. Thanking CNY. Holding my breath while sighing with relief all at once. 3 months after losing my first baby I was pregnant again just in time to tell our family and friends on Christmas.
Hope, Inspiration and Advice:
When we started this journey I knew nothing. I kept taking the same advice and trying the same procedures with our first clinic who were not changing anything and expecting different results. The best thing I did for myself was to find the courage to start over with CNY.