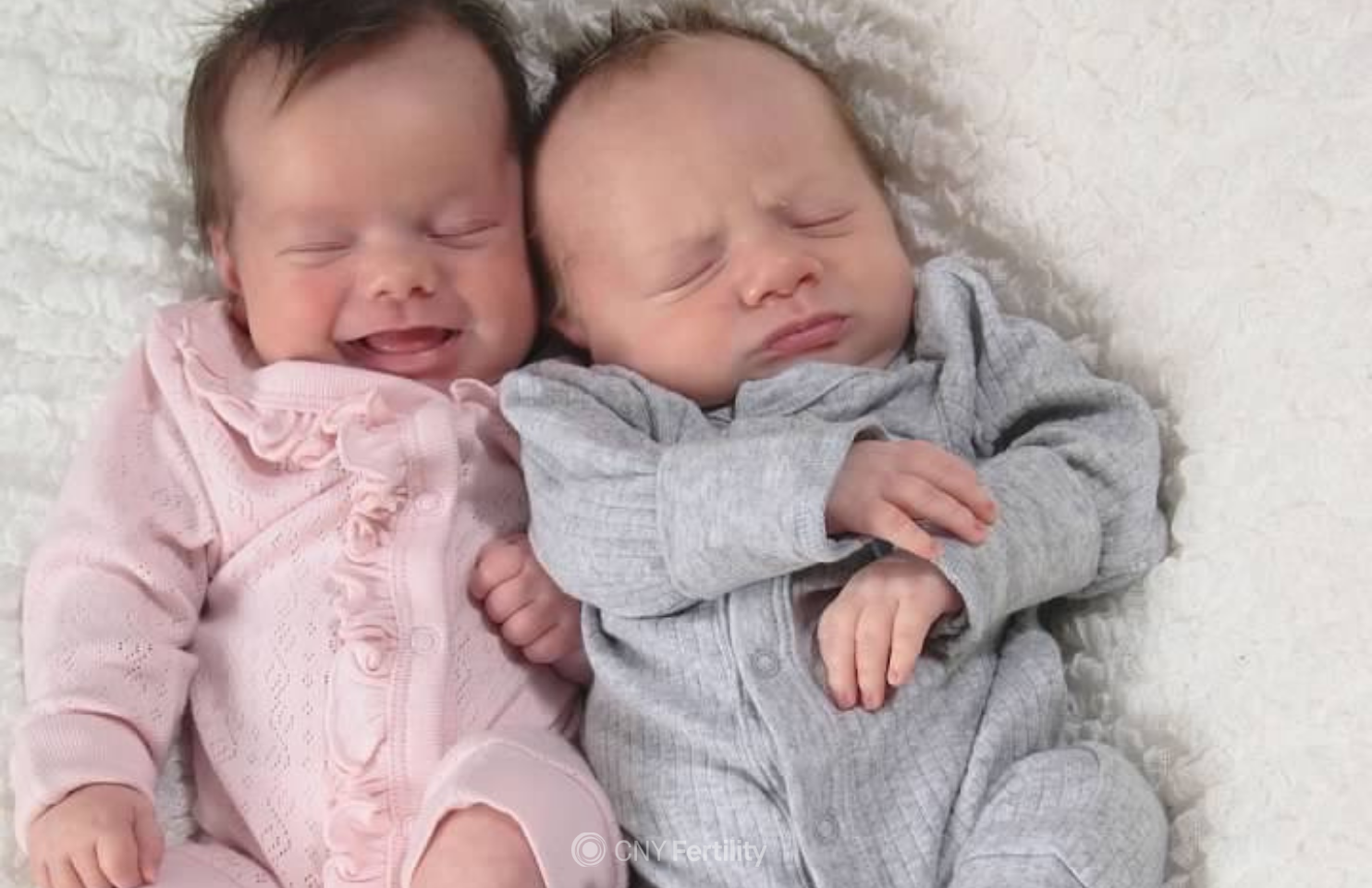 Holly & Robert
Infertility Diagnosis

Recurrent miscarriage
Unexplained infertility
Treatment(s)
Location(s)
Physician(s)

Robert Kiltz, MD
David Corley, MD
Holly & Robert's Story:
I have always wanted to be a mom. I got pregnant with my first baby 16 years ago which ended in a still birth due to an incompetent cervix. With my previous relationship I had tried a few more times to get pregnant and they all ended in a molar pregnancy I had a complete molar pregnancy and a partial molar pregnancy. I had never heard about that type of pregnancy until I started having all the miscarriages.
Because of this, I had put off trying again. After I met my husband in 2011 we talked about having babies and starting a family together. I got pregnant shortly after that which ended in an early miscarriage. I again had put off trying to get pregnant. After that, we picked up and moved to Michigan. In 2012 we had gotten pregnant again and the pregnancy had ended in a molar pregnancy again. This time I ended up having chemotherapy due to metastatic trophoblastic disease. I did the chemotherapy for 8 months. Once I was cleared from Gyn/oncology we started trying for another baby.
With all that going on Rob and I finally got married in 2014. Six days after the wedding I found out I was pregnant again. I had gone in for an ultrasound immediately to make sure it wasn't going to show up as a molar pregnancy. We had finally gotten pregnant successfully there was a baby with a heartbeat. We were both relieved and ready for it to happen. The pregnancy was perfect there were no complications. In October of 2014 I had gone to the emergency because something felt off and we found out that our baby had no heartbeat. We were both crushed since we had tried so long to get pregnant.
Over the next 3 years I had experienced again a couple more molar pregnancies. In 2017 I had gotten pregnant again successfully. Again the pregnancy was perfect there were no complications until I had hit my 16 week ultrasound. I found out that the baby had severe growth restrictions and had developed several blood pockets all over the placenta. At 18 weeks I had another stillborn with our daughter. After that we had several consults with The Fertility Center in our city and came to the realization we couldn't afford to do IVF. I had given up hope until I came across CNY Fertility on Facebook.
I am always one to research everything when it comes to new clinics. After going through extensive genetic testing I was diagnosed with the NRLP7 gene which caused all the molar pregnancies that I had in the past and the only way to successfully get pregnant was to use an egg donor. Finally in 2021 after saving and all the heartache we had gone through we finally had our consultation with CNY. After all the information that we were given and with the help of our donor coordinator we were able to pick our egg donor and get the process started.
In June of 2021 we made our first trip to CNY in Syracuse for our first transfer with Dr. Corley. Unfortunately, that transfer had failed. We picked right up after that and immediately did another cycle. In July 2021 we made another trip to CNY this time our cycle was with Dr. Kiltz. Our experience was very relaxed and very smooth. In this cycle, we decided to transfer 2 of our embryos which was successful and ended up in our twins. The pregnancy was perfect had no real complications and after all the waiting we welcomed our twins in February 2022. For 11 years my husband and I struggled to make our family complete and with the help of CNY and the affordability we were able to make our family complete!
Favorite Team Member at CNY:
Dr. Kiltz
Dr. Corley
Kate Ingram - donor coordinator
Helpful resources Holly & Robert found:
I did not do any of the yoga or acupuncture. I did change up my diet drastically when we had our consultation
Unique Moments:
The transfer both times were every relaxed and not rushed. The environment was very calming which helped the nervousness of the procedure.
Hope, Inspiration and Advice:
I learned to advocate for myself I stop being told I couldn't have a successful pregnancy and I should just give up I found other resources to make it happen