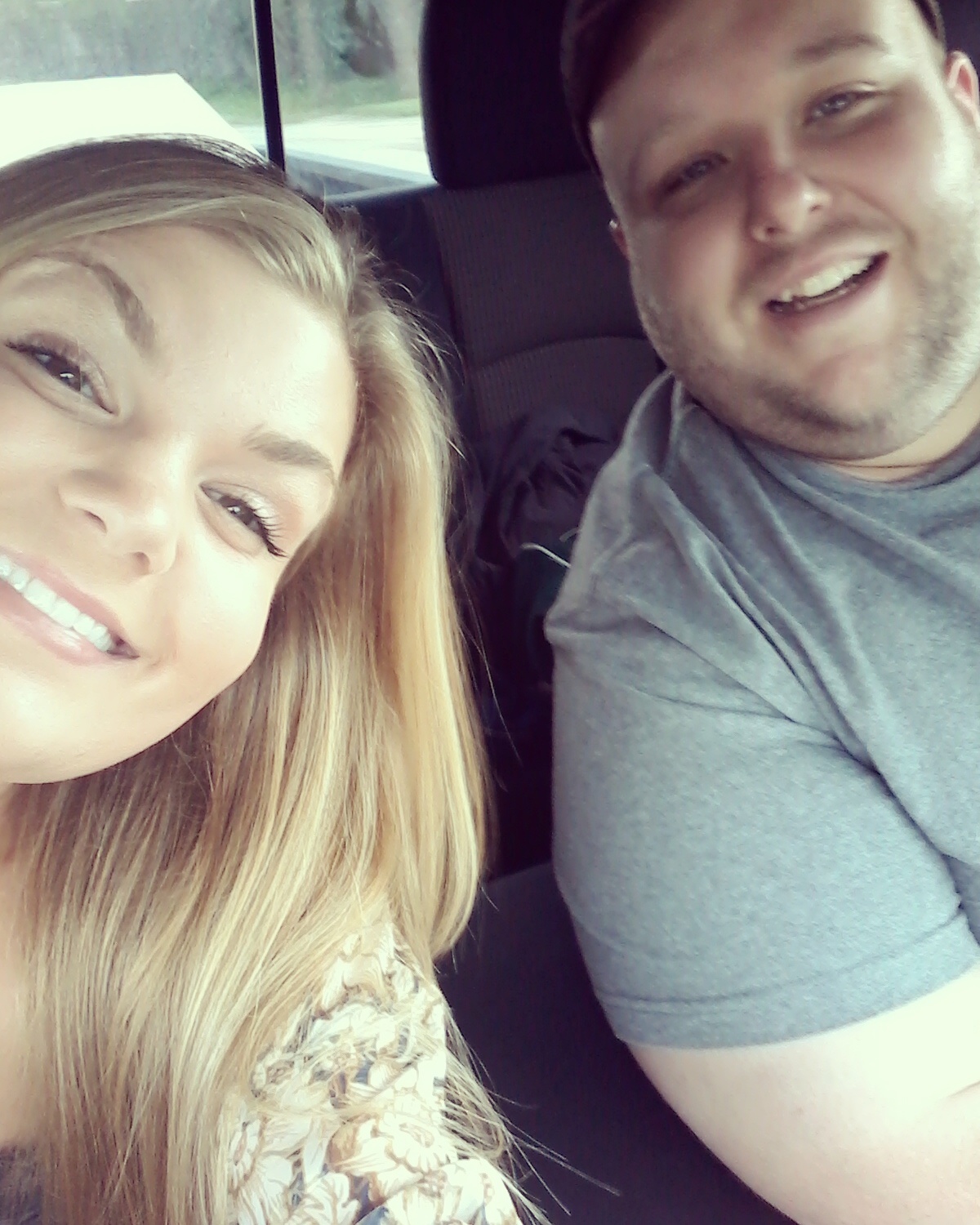 Hannah & Ryan
Infertility Diagnosis

Endometriosis
Fibroids
Immune system disorders
Male factor
Unexplained infertility
Treatment(s)

D & C
Embryo Freezing
Frozen embryo transfer (FET)
Hysteroscopy
In vitro Fertilization (IVF)
Intrauterine insemination (IUI)
Laparoscopy
Location(s)
Physician(s)
Hannah & Ryan's Story:
Ryan and I were married in 2012, both of us were very young, 21 & 23. Kids weren't on our minds, until 2014 when we bought our house. We had never been very careful with preventing pregnancy so not too long into trying on our own I knew something was wrong. But I was scared, and we didn't seek help until 2016. We decided to see my obgyn who suggested an HSG test. The test showed I had open tubes, so November 2017 we did our first of three IUIs. It ended in a very early miscarriage unfortunately. December and January were both unsuccessful. At my ultrasound to start our 4th IUI it was discovered that I had a huge cyst on my ovary. I asked my obgyn to do a laparoscopy surgery to remove the cyst and to check for endometriosis. In March he did the surgery and discovered I had 2 small fibroids and a very small amount of endometriosis. I was told not to worry about the fibroids, they shouldn't get in the way of me getting pregnant. The following month we had our consultation at CNY to start IVF. We had 7 beautiful embryos made from our IVF cycle. May 2018 was our first FET, I was told if it was unsuccessful that we may need to discuss removing my fibroids. It was. However, I wanted to move forward with another FET anyway. June 2018 we had our second pregnancy that ended early as well. I decided to go through with the myomectomy to remove the fibroids before we attempted another FET. In August 2018 I was fibroid free, but needed to let my uterus heal for 3 months before attempting to get pregnant. On November 15th, 2018 we transferred a beautiful 4AB embryo and I finally became pregnant with our beautiful little girl who was born August 9th. She is the light of our life, and so special because we worked so hard for her. She will always know what an amazing miracle she is!
Favorite Team Member at CNY:
Dr Corley did our third FET that gave us our daughter. Throughout the entire procedure I felt so calm. He held our hands after and gave us some well wishes. That really meant a lot to us, and made the procedure feel less "clinical" and more comfortable. After leaving I just felt different, like I knew then and there that this time was successful.
Helpful resources Hannah & Ryan found:
The patient portal is awesome, especially when you are impatient like me waiting for results!
Unique Moments:
Giving myself injections was so terrifying at first, but so empowering when I look back now. I gave myself 334 shots total, and I'm so proud of myself!
Hope, Inspiration and Advice:
My advice to anyone TTC, is to keep family/friends close for support. I shut out a lot of friends and family because many of them were getting pregnant, and I was trying to protect myself from every announcement and constant baby update on social media. I was depressed and relied so much on my husband, who was also going through all the heartaches. It took a huge toll on us emotionally.