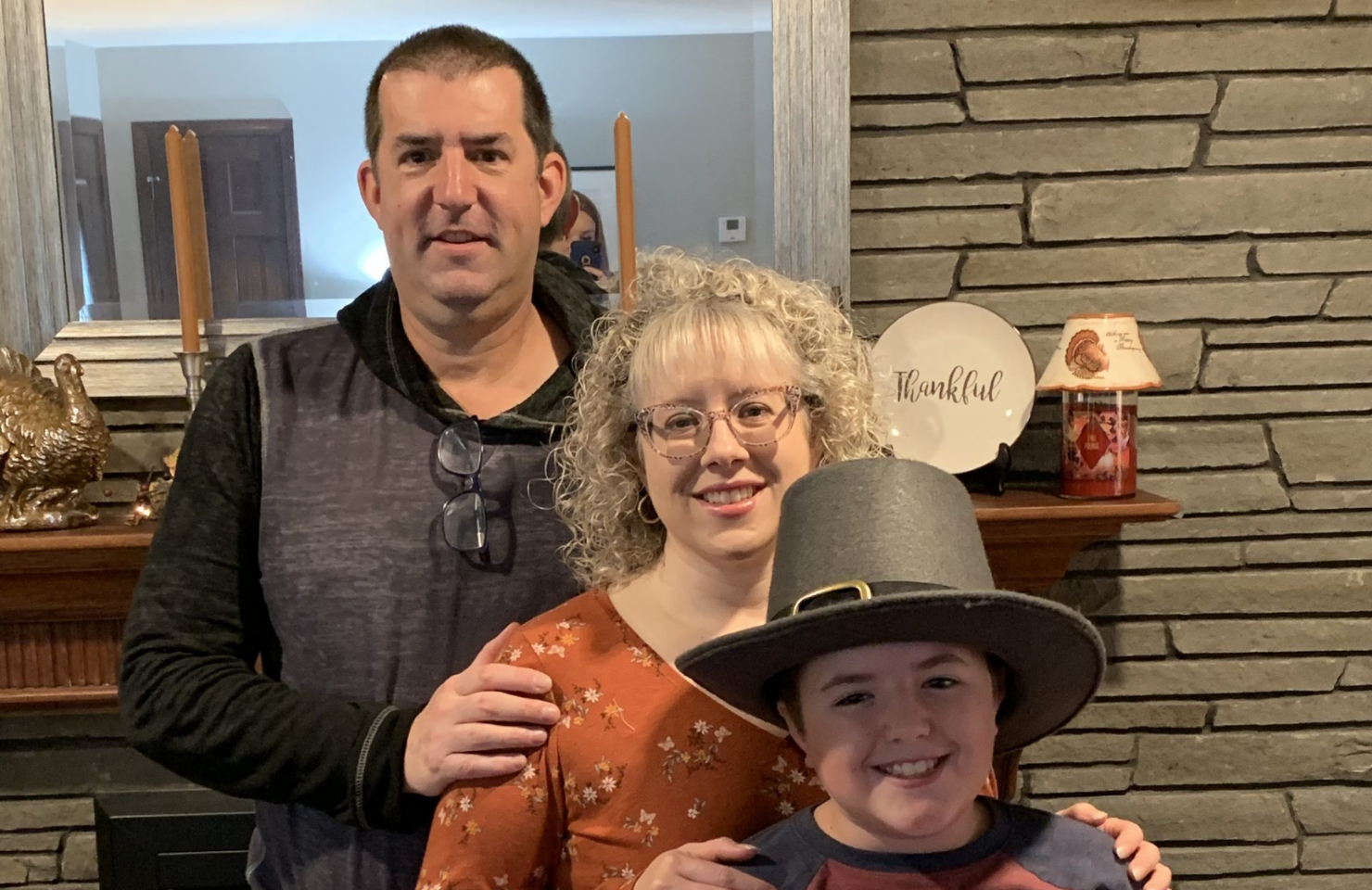 Crystal & Brian
Infertility Diagnosis
Treatment(s)

Egg freezing
Embryo Freezing
Frozen embryo transfer (FET)
In vitro Fertilization (IVF)
Intrauterine insemination (IUI)
Ovulation induction
Location(s)
Physician(s)
Crystal & Brian's Story:
My story started about 14 years ago. After about a year of trying to conceive, I went to my OB and explained I still had not gotten pregnant.
I was tracking ovulation the whole time and had charts etc. My OB ordered many tests for both my husband and I to try and find a cause. All the tests (for both of us) showed everything normal, which was more frustrating than if they had found something. If something was found, we could fix it. With unexplained infertility, you're still at a loss and don't understand why every month is a failure.
I had 8 IUI's (intrauterine insemination) over the course of a year and a half before my OB agreed that my only next step would be IVF. The closest IVF facility to me was CNY so I set up an appointment. The doctor discussed the various options and packages they offer and we decided on the package that included 4 IVF's. I thought that would be more than enough.
Honestly, the thought of giving myself shots at home really disturbed me; I didn't think I could do it (I hate shots!). However, I knew I had to just power through it, knowing the reward would be worth it all!
The first IVF cycle was not successful. The second IVF was successful and two embryos implanted; however, no heartbeat was detected in either embryo and my hormone levels were not increasing. I had to have a D&C.
For our third IVF, we used frozen embryos and that was not successful.
The fourth and last IVF I knew had to be different. It was my last chance.
I waited several months to start this last cycle and I started acupuncture early on before embryo transfer. I also continued acupuncture throughout the pregnancy.
Those two things (waiting and acupuncture) are the reasons why I believe my 4th time was successful.
About 16 weeks in I started to bleed and was diagnosed with a subchorionic bleed, so I had to take it easy. Luckily the baby was okay. Later on in my pregnancy, I was also diagnosed with gestational diabetes and hydramnios (excess amniotic fluid).
I was considered a higher risk, but everything turned out beautifully. My son was born healthy and is ten years old now. He would not be in this world if not for CNY and the amazing science behind what they do.
Favorite Team Member at CNY:
It was over 10 years ago and it's difficult to remember everyone however I remember Dr. Grossman and how comfortable I felt with him, and how he thoroughly explained everything. There was a nurse, Melissa, who did the blood draw every other day when I went and she was so gentle I didn't even feel anything! I also recall the overall politeness of the staff and genuine care everyone showed, even if it was just answering the phone.
Helpful resources Crystal & Brian found:
I did yoga offered at CNY at the time, as well as acupuncture at CNY throughout my entire successful pregnancy. I cannot recommend it enough; I feel acupuncture is why my last try was successful. Warren MacNaughton was knowledgeable, caring and had extensive experience.
Unique Moments:
One of the lows was when the embryos implanted stuck however my hormone levels were not increasing and there was no heartbeat. I had a D&C and that was a setback emotionally. One of the highs though was when I did get pregnant, and I progressed as expected and 'graduated' from CNY and returned to my regular OB for care. I loved the CNY family and was a bit sad to leave, although I was so happy to finally have a successful pregnancy,
Hope, Inspiration and Advice:
My advice would be patience! I know it's so hard because we've already been waiting and trying and doing everything we can. Please wait a few months (3-4 minimum) after each unsuccessful transfer to allow your hormone levels to reset and your body to regulate. With my first 3 transfers I was too eager, too impatient. After each failed one, I did the next round as soon as I could. When I got to the last IVF I decided to wait. I was stressed at work, stressed about IVF, my dog was terminally ill, I just couldn't do it. I felt I had to do something different for my very last time. We didn't have the finances to do any more rounds after that. I waited about 4 months, and started acupuncture weeks before embryo transfer. For me, that's what worked!