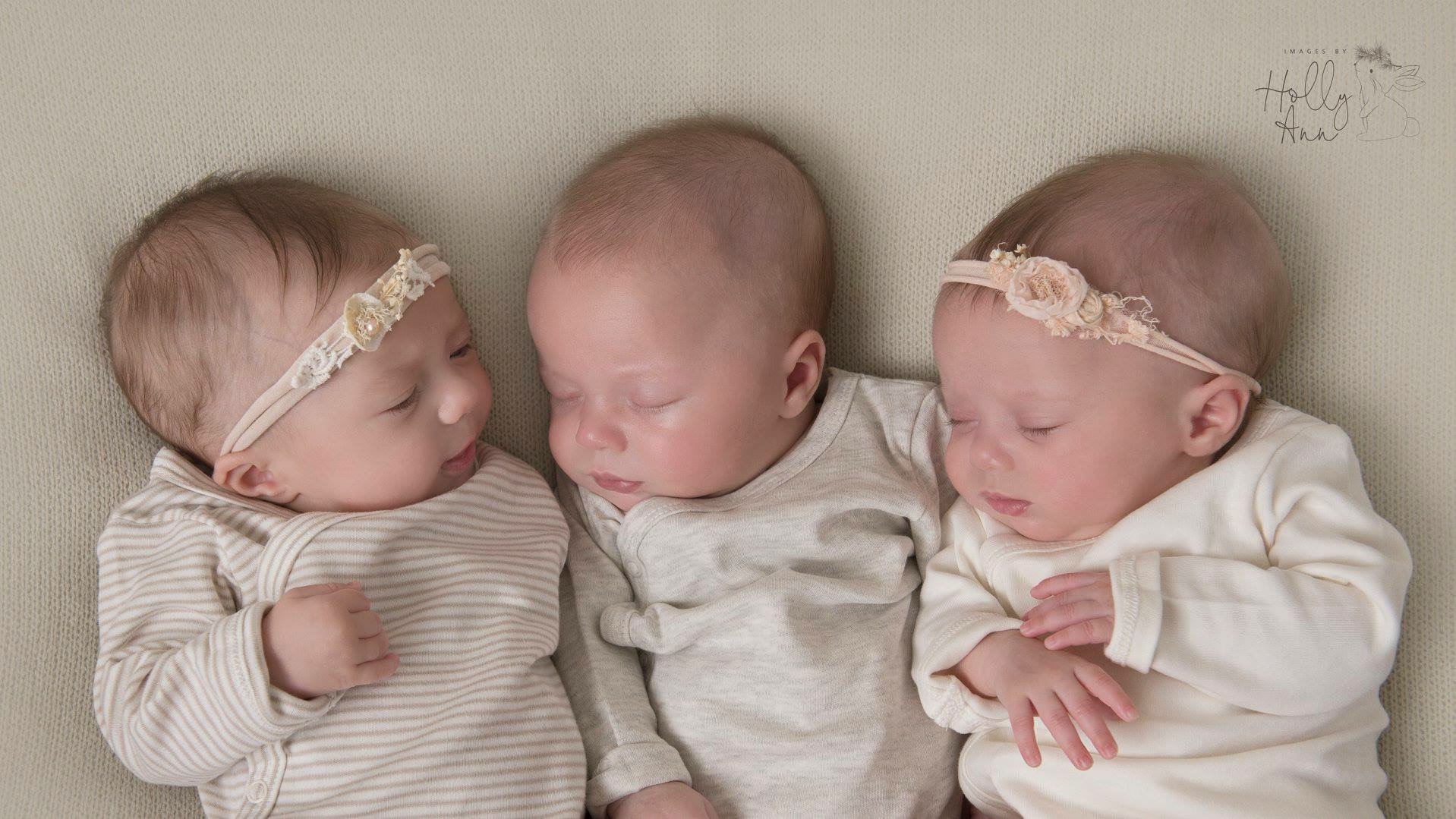 Christine & Sam
Infertility Diagnosis

Polycystic ovary syndrome (PCOS)
Treatment(s)

Intrauterine insemination (IUI)
Location(s)
Physician(s)
Christine & Sam's Story:
Our journey began in the fall of 2015, shortly after our wedding we knew we wanted to start a family. After over a year of trying naturally/medication with our regular OB we were referred to CNY in January 2017. We instantly felt welcomed and saw glimmer of hope down a very dark path. It took a few different attempts but boy did we hit the jackpot! In October of 2017 after our second IUI, first IUI with injectibles, we found out it was twins! My husband and I were over the moon! Fast forward a couple weeks, Halloween to be exact (I'll never forget this Halloween) SURPRISE! TRIPLETS! (Trick or treat?!). Now it's a year later and I'm extremely happy to report that Viola, John Henry, and Vivienne are 4 months old and are amazing! Our family is now complete and we cannot begin to thank everyone at CNY enough!
Favorite Team Member at CNY:
Mary Maher was our primary nurse. Extremely friendly and kind. There for me anytime I needed her!
Helpful resources Christine & Sam found:
Journaling our journey!
Unique Moments:
After a failed treatment with letrozole my husband came home to me painting our dining room. I just felt like I needed a change and be in control of something. Painting the dining just happened to be exactly what I needed to do that day
Hope, Inspiration and Advice:
Don't give up, it can be dark but the end goal is so so so worth it! Also don't be afraid to reach out to friends. Join support groups! There are so many people struggling you really don't realize