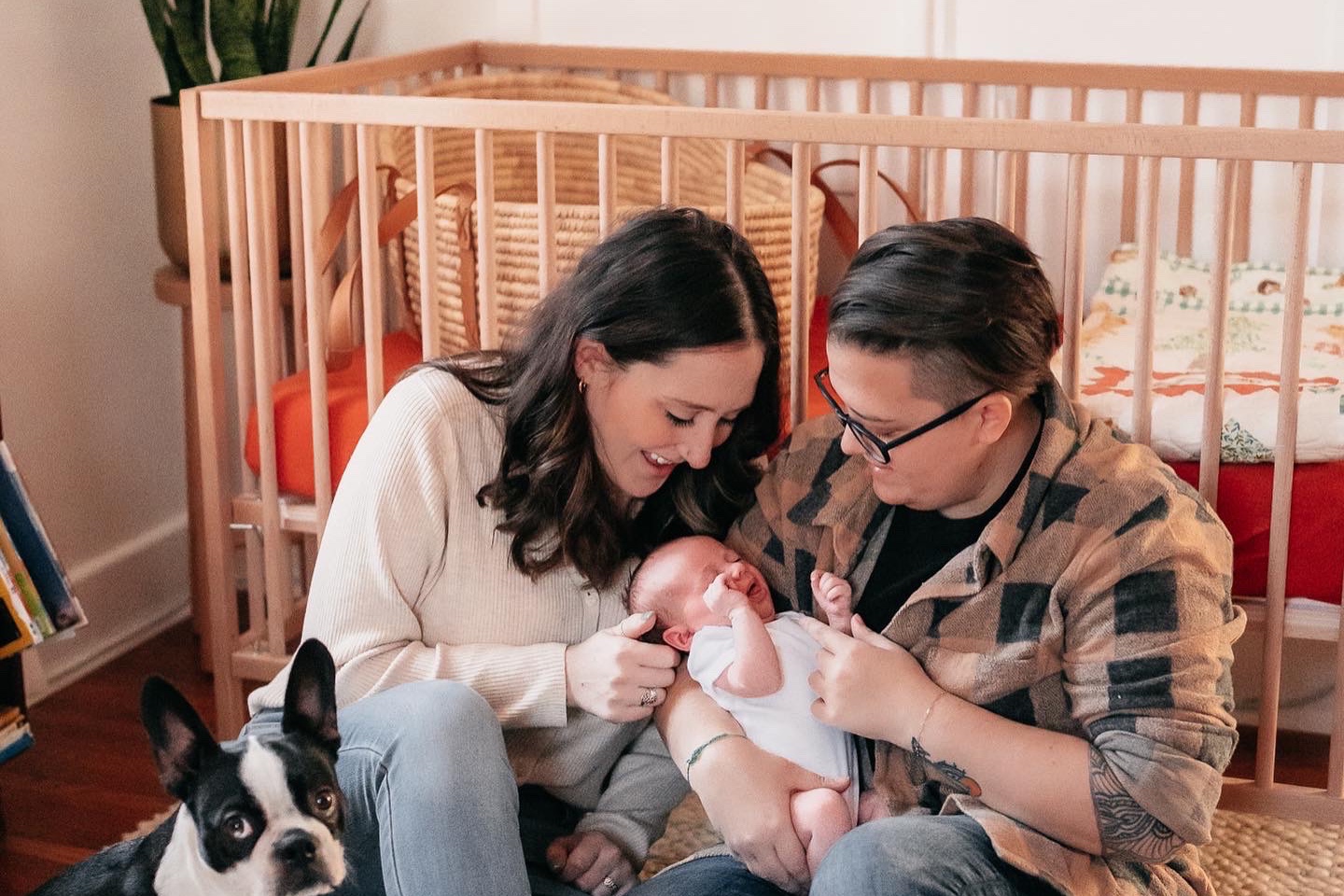 Caroline & B
Treatment(s)

In vitro Fertilization (IVF)
Location(s)
Physician(s)

Robert Kiltz, MD
Eric Chang, DO
Ashleigh Rausch, PA
Katy Falcon, NP
Leigh Houghton, NP
Caroline & B's Story:
After a year of being married, we decided we wanted to expand our family.
We had our consultation at CNY because we had heard such great things from other couples who had success there. The providers and nurses answered all of our questions and let us jump in right away.
After a lot of conversations with the staff at CNY we decided to go straight to IVF due to the high cost of donor sperm and the option to have additional embryos for future children or multiple attempts if needed.
We did our monitoring at the Rochester clinic and did the egg retrieval and fresh transfer at the Syracuse clinic.
Both locations were phenomenal, and we always felt like we were right at home with each appointment. After our first transfer, we found out it was a success and we were pregnant!
Our experience is unique in that I did not have any fertility issues, but we had to go through fertility treatments because we are an LGBTQ couple.
The staff tailored our experience to reflect that. On our last day in clinic before "graduating," we were showered with cheers and hugs from staff, and it was honestly hard not seeing everyone after seeing them multiple times a week for almost two months.
After an uncomplicated pregnancy, we welcomed our baby girl, Juniper, into the world. We can't express our gratitude enough to the CNY for helping us grow our family, and if baby number two is in the cards, we will definitely be back.
Favorite Team Member at CNY:
Honestly everyone was so great!
Helpful resources Caroline & B found:
Acupuncture before transfer and watching YouTube videos of other couples going through IVF.
The Moment:
I tested at home two days before my beta draw. It was instantly positive, and I burst into tears. I surprised my wife with the test later that day, and we were bursting at the seams to shout it at everyone we know. Fast forward to the hospital room and after only 14 hours of labor and 15 minutes of pushing our baby girl was here. More tears were shed as they placed her on my chest. She was so perfect and it felt like I waited forever for this moment. She was born to the most appropriate song, At Last by Etta James.
Hope, Inspiration and Advice:
My advice to those who are just starting their journey at CNY is to take it day by day. It's an overwhelming process when you try and take it all in at once. Also, never be afraid to communicate with the team at CNY. They are very quick to respond and give reassurance.