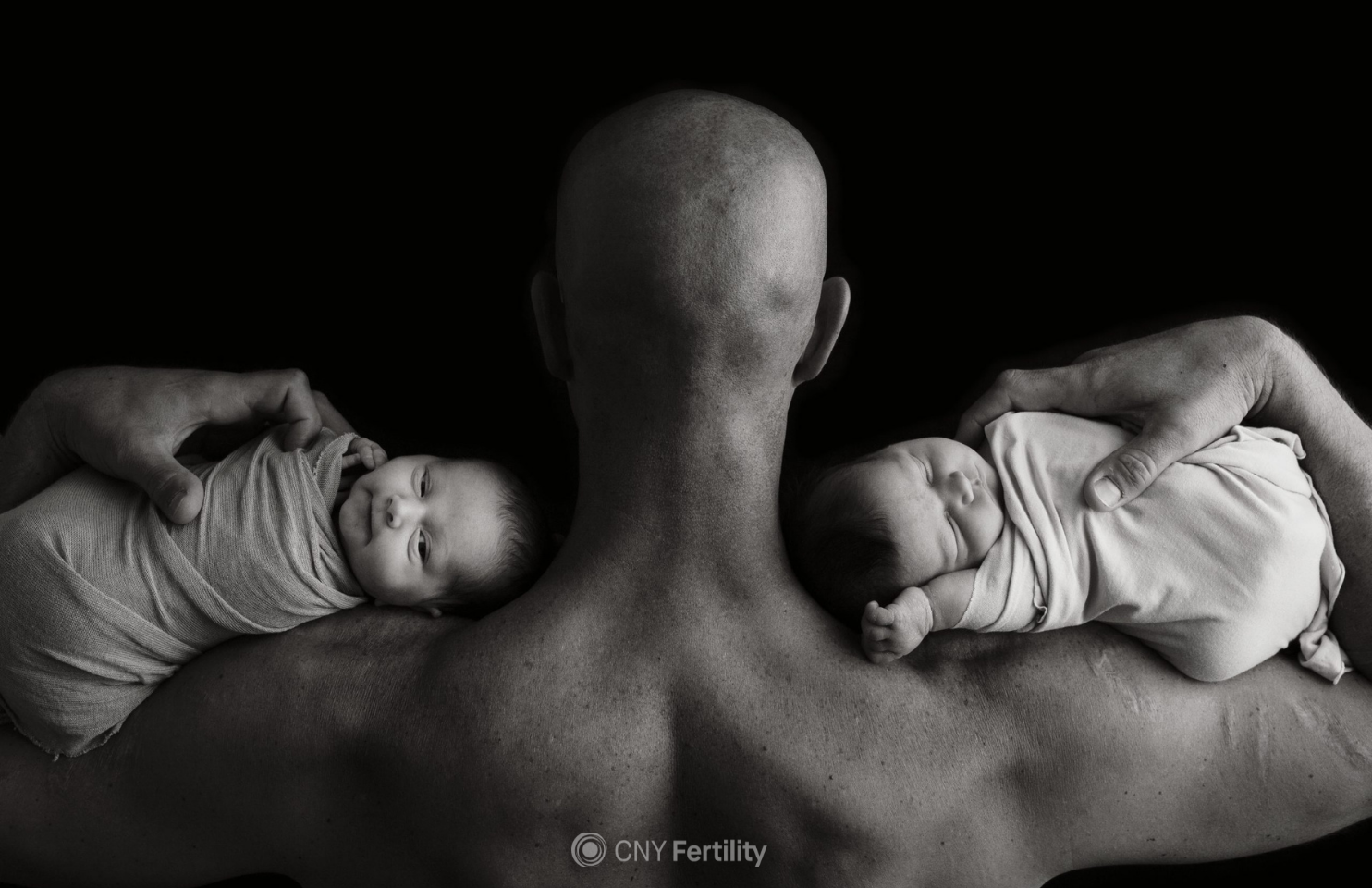 Camille & Tyler
Infertility Diagnosis
Treatment(s)

Frozen embryo transfer (FET)
In vitro Fertilization (IVF)
Location(s)
Physician(s)

Robert Kiltz, MD
David Corley, MD
Camille & Tyler's Story:
Our infertility journey began in 2017 when we decided it was time to start a family of our own. I had 3 older children from a previous relationships, and Tyler had no children of his own. I went for a tubal reversal in December where we were devastated to discover that the surgery was unsuccessful as the doctor delivered the news that my tubes were destroyed. Our only option was IVF.
Our first cycle was through an IVF study that was researching an investigational FSH drug. We quickly decided that the benefits far outweighed the risks, so we went for it! We retrieved 3 eggs, 2 fertilized, and we transferred both day 5 embryos that did not implant. After grieving this next hurdle in our journey, we decided to give it another try with the standard IVF protocol. This cycle also yielded 3 eggs, 2 fertilized, and only 1 made it to transfer as a day 5 morula. Unfortunately, this embryo did not implant either.
We were out of money, and I felt like I was running out of time due to my age (I was 42 at the time), so I joined some support groups on Facebook. This is when I discovered CNY, and it was exactly what we needed! We did a cycle with CNY in which we retrieved 8 eggs and had a total of 5 viable day 3 embryos. We transferred 2 but they did not implant. We immediately began prepping for an FET the following cycle where we transferred our last 3 embryos. Sadly, none of these implanted either. We took some time away from the ttc roller coaster and I began researching the best ways to prime my body in order to find success in IVF. I began the BEBBI diet in March 2020 and decided I would give myself 3 months of that prior to starting another cycle. In June of 2020 we were ready. Our 4th IVF cycle gave us 14 beautiful eggs, and our final viable embryo count came to 7! My levels were a bit off for a fresh transfer, so we opted to do an FET on my following cycle. In July 2020, we transferred 2 blastocycts and on July 31st we got the news that we were pregnant! What an amazing feeling! During our follow-up ultrasound, we discovered that both embryos had implanted and appeared to be doing well.
We welcomed our beautiful daughters, Saoirse and Xiomara in March. Words cannot describe the range of emotions throughout this entire process, but getting to bring these perfect little babies home with us has been the most amazing experience! We could not have done it without CNY, so thank you, thank you, thank you!
Favorite Team Member at CNY:
Ashley, our wonderful nurse for all 3 transfers :)
Helpful resources Camille & Tyler found:
I used circle and bloom for meditation, as well as Erin's yoga courses (free trial and live facebook sessions).
Unique Moments:
The lows seem to fade away now that we are where we are in our journey, but I do remember feeling complete hopelessness before discovering CNY and attempting to budget another IVF cycle.
I vividly remember that call on July 31st, 10 days post transfer. Our HCG was 771! The nurse said, "based on that number you're probably having twins". I was gripping my husband's arm at the time and apparently left marks in it. I just started sobbing at the overwhelming happiness because we never had a positive before. July 31st was the day my father passed away in 2013, and it always was a somber day for me. Now it is a day of celebration for my family...
Hope, Inspiration and Advice:
I wish I started keto sooner!!! I was 42 years old, and we did not do any testing on our embryos, we just went for it. Our little girls are perfect in every single way!