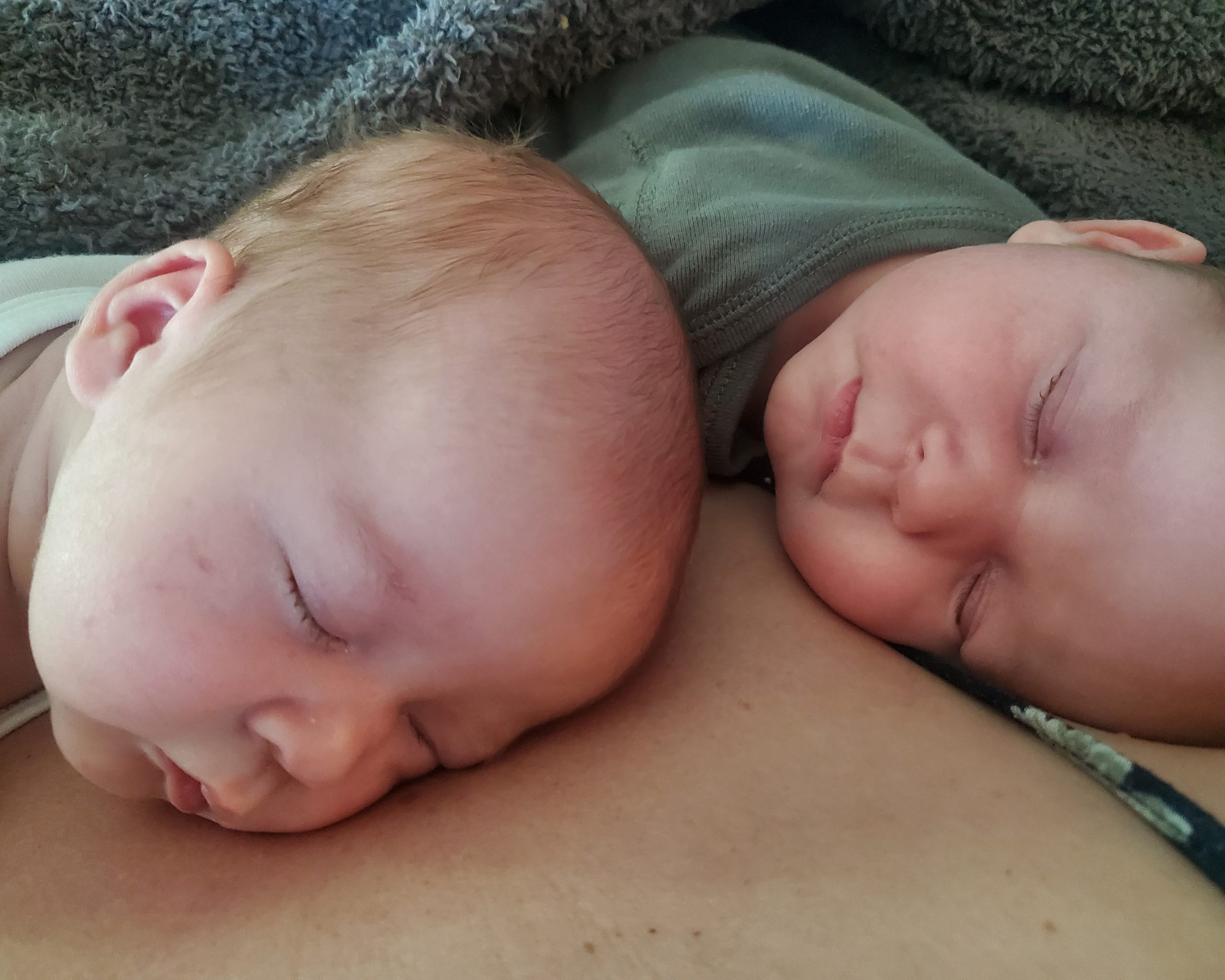 Brandy & Ryan
Treatment(s)

Frozen embryo transfer (FET)
In vitro Fertilization (IVF)
Location(s)
Physician(s)

Edward Ditkoff, MD
Michael Grossman, MD
Brandy & Ryan's Story:
My husband and I had been trying to conceive for two years prior to exploring IVF.
I was 35, and felt that it was best to pursue a more aggressive treatment route ASAP.
We knew right away that CNY would be the place for us. Their affordability and dedication to helping ALL patients were very important for us.
Prior to IVF, we did a dozen or more medicated timed cycles that resulted in one abdominal pregnancy requiring emergency surgery.
Once starting with CNY, we did our first retrieval, then two more to bank enough embryos for the family we wanted to have.
We did three transfers resulting in one early loss at six weeks due to trisomy.
Niccole Davey was instrumental in helping us tweak our plan of care, encouraging us after our loss, and ultimately helping us be successful.
We did one more retrieval to build back up our embryo reserves and two more transfers resulting in our beautiful twin boys.
For over two years we drove 11 hrs round trip for every monitoring appointment, stayed in Albany for weeks at a time, hoped prayed, and slept at the turnpike service stations.
Four retrievals, five transfers, and 1 loss later, my boys are here. Our beautiful blessings. We still have 13 embryos left and can't wait to see what the future holds for our growing family.
Many thanks to all those at CNY. Never lose hope, and never give up!
Favorite Team Member at CNY:
Nicole Davey
Helpful resources Brandy & Ryan found:
Kiltz lives on facebook: https://www.facebook.com/doctorkiltz/
The Moment:
I had written down all my embryos on a piece of paper every day of blast and grade. I put them on my desk and waited for the answer to come to me ... which ones will be my baby?
I finally chose two day-6 embryos. They were not my "best quality" but I knew deep down these were the ones just a few days before transfer.
Four days after transfer I took a test and got a bfp! I was overwhelmed with excitement, but having had previous losses I was also very scared to have another loss.
I felt like the day would never come that I would get to see my baby's face. My support system helped me make it through the first 12 weeks of pregnancy, after which I was able to feel much more confident in my pregnancy.
The day I found out it was twins I was in absolute shock. I couldn't believe after all we had been through to get one that we had been blessed with two. It was such an amazing feeling!
Hope, Inspiration and Advice:
I wish I had known that it may take many tries. that there are many ways to increase egg quality, and that it's best to retrieve eggs when you're as young as possible.
IVF can help most people if you just don't give up. There are many ups and downs during the process. Have faith that you will one day hold your baby in your arms. Faith is powerful.