Brad & Corey's Story's Success Story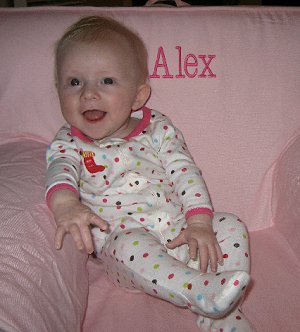 We tried it all! IUI, shots, you name it and nothing was working. So, we moved on to IVF and I was surprised at how long it took. My embryos looked great, counts were high ... so why did it take so long? Fresh, frozen, fresh, frozen ... felt like forever! And the cost! WOW! I started to think I needed to just "let it be" and then my very last cycle it worked!
It felt like an eternity and now when I look at Alex's sweet little happy face it feels like only minutes. The aggravation and frustration are all a distant memory. It makes you realize that with science, persistence and a little (ok, a lot) of faith miracles do happen. My journey took this healthy 32 year old 5 years so all I can do is encourage everyone to be realistic with your bodies, know when to let it rest, and don't give up if you still have hope!
I also know that without the support and encouragement of everyone at CNY Fertility Center I could never have gotten through it. I remember when I thought I was pregnant every single nurse (and Dr. too!) came into my exam room and hugged me. Tears and happiness were eminent and it was genuine. Having a true support system like that makes such a hard journey manageable. Thanks to everyone at CNY Fertility, I am officially the luckiest person in the world!