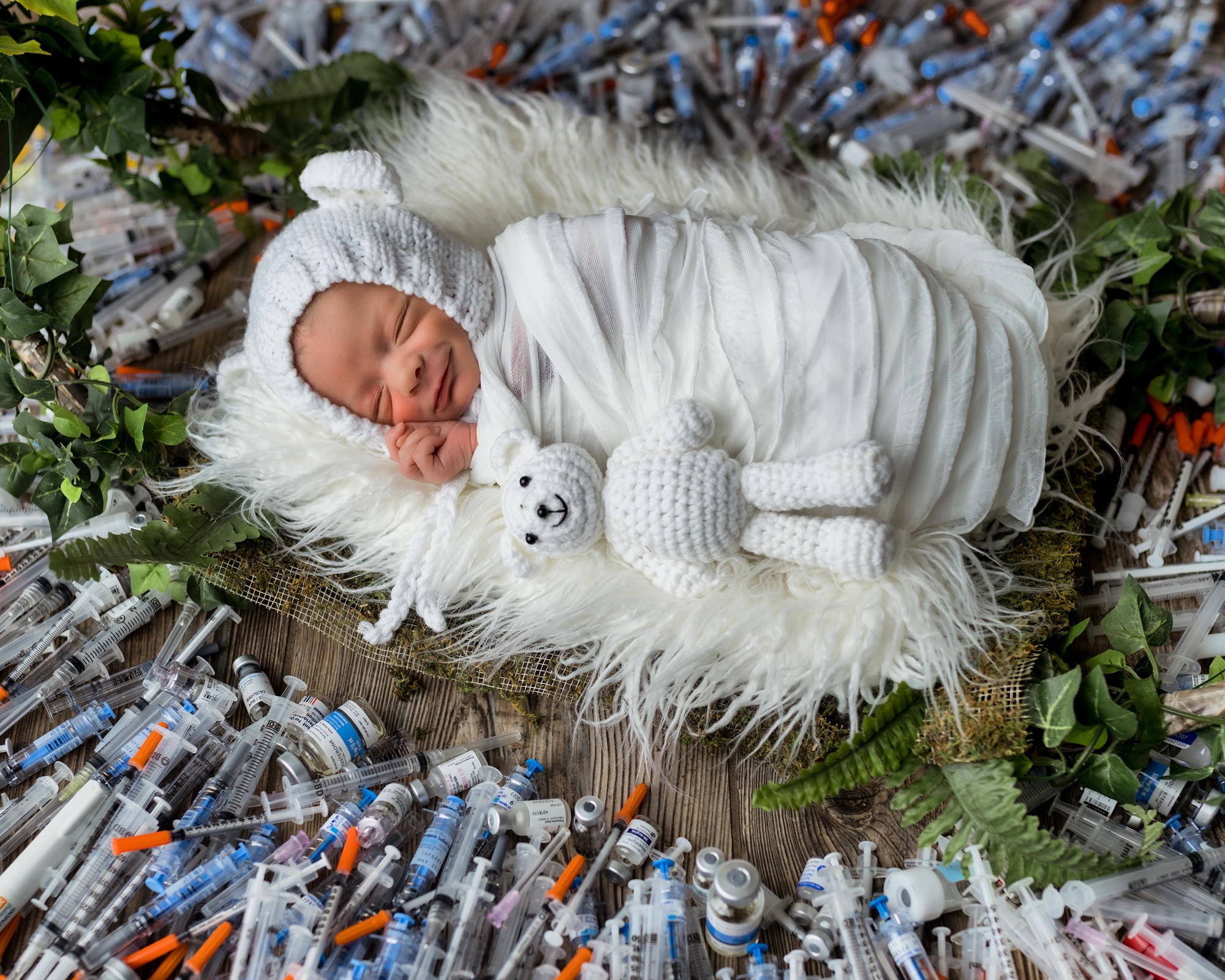 Bianca & Travis
Treatment(s)

Embryo Freezing
Frozen embryo transfer (FET)
Genetic Testing
Hysteroscopy
In vitro Fertilization (IVF)
Laparoscopy
Location(s)
Physician(s)

Robert Kiltz, MD
David Corley, MD
Bianca & Travis's Story:
My husband Travis and I tried to grow our family for seven years with two years of IVF treatments. It has been nothing short of a tiresome and heartbreaking process as it is for many families struggling with infertility.
My husband and I first started with (ART) assisted reproductive treatments in 2016. After a few years without any success, we sought medical advice. I was placed on Clomid, and after three rounds, I suffered my first chemical pregnancy.
In 2017 we attended a local fertility clinic, and after we made it through all of the preliminary tests I was diagnosed with "unexplained infertility." We became financially strained due to my insurance declining any further coverage, and we were unable to continue with any ART treatments.
Devastated, we continued to try naturally without any success for the next three years. In 2020 we were able to return to the local fertility clinic and underwent three rounds of IUI without any success.
I was at a loss and was giving up hope until one day a friend of mine introduced me to one of her friends who found success with IVF at CNY. She told me all about CNY fertility and sold me on scheduling a consultation.
From the first consultation and every interaction after I was very pleased with the knowledge, kindness, and understanding of all of the medical staff.
We were able to afford the cost of IVF and were so grateful. We underwent retrieval and a fresh transfer which failed. Further testing via ReceptivaDx revealed signs of endometriosis and low AMH.
I was treated with two months of Lupron Depot before my FET on 10/05/2021. Unfortunately, our cycle failed. After two failed rounds of IVF, my husband and I were devastated. Upon a follow-up consultation with a CNY Provider and consultation with my OBGYN, laparoscopy was recommended as a treatment for my endometriosis.
The surgery took place on December 9th 2021, which resulted in the removal of one of my Fallopian tubes, which was blocked, and a diagnosis of stage 3 endometriosis.
We went back to CNY Colorado for a third round in hopes of bringing home our miracle. Unfortunately, that failed too with two beautiful 5 Day embryos. After this, our Church and our community helped raise funds to help us make it to Syracuse and try again.
We underwent a third round of IVF and our 4th transfer, which yielded only one embryo and resulted in a failed transfer. The following month we returned for a FET cycle, and our 5th transfer failed yet again leaving us devastated. But we were determined and willing to fight through this to bring home our baby.
We sold the motorcycle and, eventually, our home to afford further treatment. Immunology testing took place next, and we discovered that I had elevated NKC (Natural Killer Cells) and a possible APS diagnosis.
Eventually, we reached out directly to Dr. Kiltz the owner and founder of CNY Fertility, and he recommended we both transition to a carnivore (low inflammation) lifestyle and diet.
I credit the transition as the "missing link" to receiving our little miracle. Along with the transition to Carnivore, I was also placed on an immune protocol that would also help to suppress the immune system enough to accept an embryo.
After just 74 days of following a strict Carnivore lifestyle, I experienced the following results: depression disappeared, painful periods were a thing of the past, bloating disappeared, my hair grew back, cystic acne disappeared, psoriasis cleared up, and I felt stronger and able to lift heavier in the gym.
My husband and I returned to CNY Syracuse for a 6th transfer of two Day 5 embryos. We shared a prayer with the CNY staff after the transfer was complete. For the first time during this entire two-year IVF process, I felt peace and confidence after the transfer because I knew we had done all we possibly could.
At the time of beta testing, nine short days later, I tested positive for pregnancy! Our beautiful little girl was born on Easter Sunday, 2023. God is Good.
(Beautiful photos by @Saraannphoto)
Favorite Team Member at CNY:
We started treatment with Dr. Magarelli and Dr. Fink at CNY Colorado. They were absolutely wonderful, informative and caring. We loved how compassionate the nurses and embryologists on their team were too.
We completed endometrial biopsy and genetic testing at CNY Georgia with NP Jana. And finally conceived our miracle baby at CNY Syracuse with Dr. Kiltz , Dr. Corley, and Nurse Amy!
We did our monitoring with CNY Sarasota's team; shout out to NP Jessica Wood and Nurse Anna Harrold. You ladies helped this IVF mama keep it together. We are forever grateful for this spectacular dream team at CNY Fertility.
Helpful resources Bianca & Travis found:
The tools and resources that helped so much through our IVF journey are Prayer, meditation and visualization, "carnivore" animal based lifestyle, CrossFit, therapy/ counseling.
The Moment:
The morning of midway labs I tried my best to fight the urge to test early. The urge won and I quickly peed on an early HPT test and threw it under the bathroom sink before I could watch it develop and rushed out the front door to the lab. It was 6am. I returned home about an hour later. Trembling I reached under my bathroom sink, took a deep breath and looked at the HPT I had thrown under the sink before I left for labs. I saw Two Pink Lines! I screamed at the top of my lungs waking up my husband as I rushed into the bedroom waving the pregnancy stick. He confirmed it wasn't my imagination and we were in fact pregnant! We both held each other, and this time when we cried we cried great tears of relief and overwhelming joy.
Hope, Inspiration and Advice:
I wish I would have known about Dr. Kiltz and the carnivore lifestyle sooner!
The many benefits I have received are the reason why I have continued with an animal-based diet and approach throughout my pregnancy, into my breastfeeding journey and to today. I will continue this way of eating for the rest of my life.