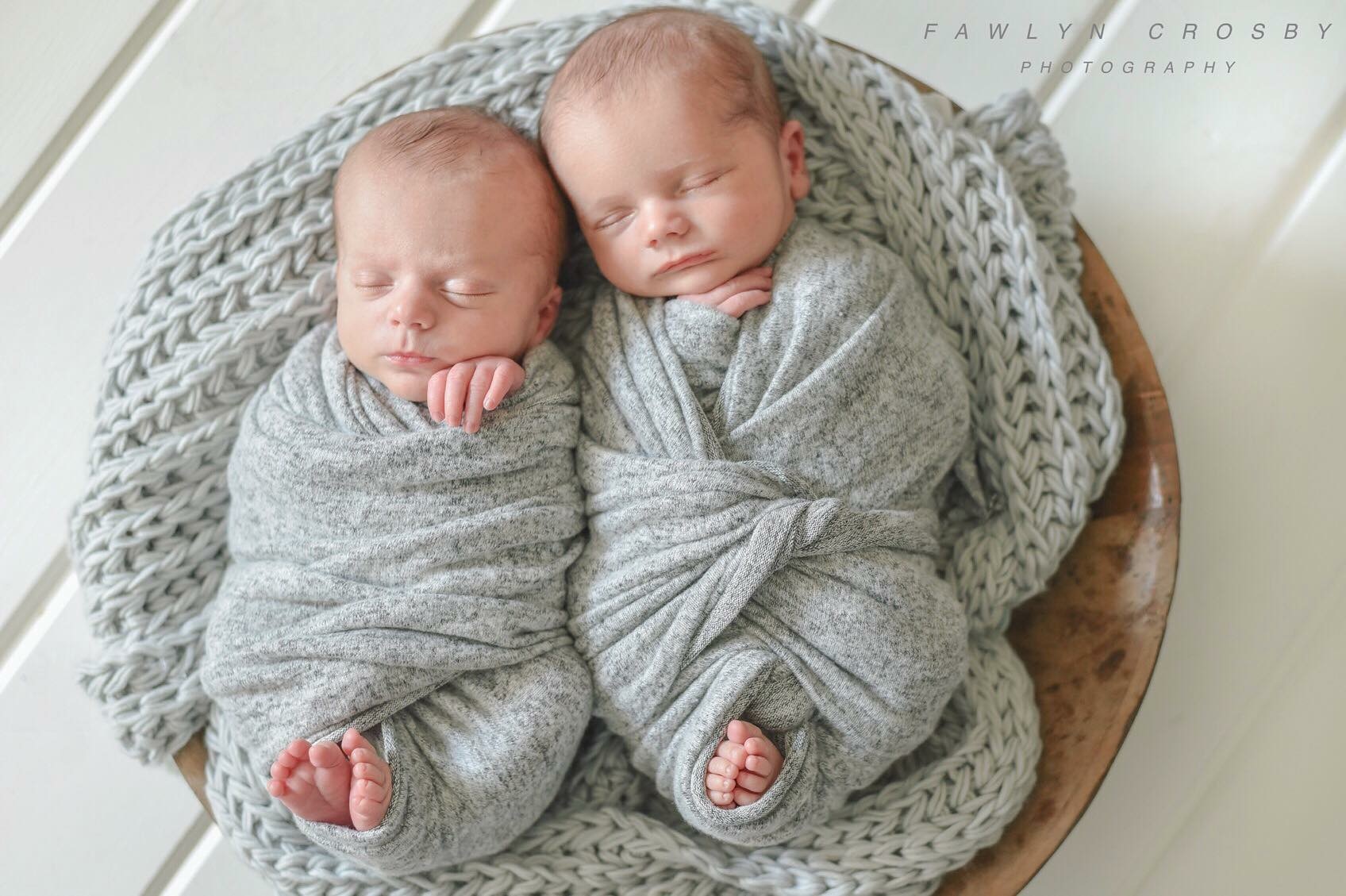 Ashley & Michael
Infertility Diagnosis

Polycystic ovary syndrome (PCOS)
Secondary infertility
Unexplained infertility
Treatment(s)

Embryo Freezing
Frozen embryo transfer (FET)
In vitro Fertilization (IVF)
Location(s)
Physician(s)

David Corley
Robert Kiltz
Ashley & Michael's Story:
My name is Ashley. My husband Michael and are 28 years old. He's active duty in the US Air Force, and I work in retail management. We've been together since we were 16, and married since 18. We got a huge surprise in 2009 when we welcomed our first child, a daughter named Rylee. Having been on birth control for some time, we definitely were not expecting any children so soon after getting married. But things have a funny way of working out. Rylee was the absolute light of our lives and when she was about 2, we decided it would be the perfect time to give her a baby sibling. Unfortunately, it wasn't going to be as simple as it was the first time around.
We tried for a year or so, with no luck. I decided to put TTC on hold for a bit and get healthy, as I was quite a bit overweight at the time. I lost 70lbs and changed my eating habits, got active, and hoped that would be all we needed for it to finally work. We started trying again when our daughter was about 4, but after another year and a half, we had still not been successful.
I finally decided to make an appointment with my local RE in North Carolina. After numerous tests and diagnostic procedures, the only explanation they could give was that I had some symptoms of PCOS, but they truthfully couldn't find a good reason why we couldn't conceive. We were young, healthy, I had very regular cycles, I ovulate every month, and we had a living child together. We were all baffled.
We began IUIs in 2016, and our very first one blessed us with a positive beta! We were so excited! We didn't know what extra push we needed but we were so very thankful IUI had finally helped us conceive. Unfortunately, at 11 weeks gestation, we found out our baby no longer had a heartbeat. We were completely crushed.
After picking up the pieces we pushed forward with 6 more IUIs, but none of them led to success. After a long exhausting journey spanning on and off for nearly 6 years, we were at a loss. We were very lucky that my husbands insurance covered IUIs on base, but IVF was not covered and was going to cost around 12-15k. We thought we had reached the end of the road and were going to have to give up our dream of having more children.
I happen to come across a post in a TTC group I was in on Facebook that mentioned CNY fertility and briefly mentioned the pricing. I thought surely IVF for $3900 was too good to be true, but decided to do a little research just out of curiosity. I looked at their website and pricing list, which was really nice to see up front considering many IVF clinics have extra costs and fees that are not mentioned. It actually seemed like something we may be able to afford. I made my appointment for a phone consultation, and patiently waited for that day to come to speak with Dr Kiltz.
When my consult rolled around, I immediately loved Dr K! He was so positive, up front, honest, and helpful. He made me feel like I wasn't broken, and I didn't have to be hopeless, and he was going to do everything in his power to help us achieve a healthy pregnancy.
Once my consult was over, I received my prescriptions and instructions from CNY. It took a lot of research and calling around to find the best prices on medication and to coordinate monitoring here in NC, but with enough patience and diligence, I was able to get everything lined up.
When my cycle started, it was so overwhelming at first! But the staff at cny made sure I had thorough directions every step of the way, which is essential when you're traveling for IVF. They communicated very well and stayed on top of my progress throughout stimming.
When it came time for retrieval, my husband and I, along with our daughter, made the 10 hour drive to Syracuse. Walking into CNY felt like anything but a clinic. It was so nice and cozy, the staff was incredibly friendly, and they really go above and beyond to make you comfortable, down to some super comfy robes and slippers! Dr Corley came in and introduced himself and said he'd be doing my retrieval. The anesthesiologist, embryology, and nurse all made sure I was comfortable and all introduced themselves and explained their role in the process. When I woke up from sedation, I was excited to learn we had 19 eggs retrieved! The 5-6 day wait to find out how our little growing embryos were doing felt like an eternity, but when all was said and done, we had 7 frozen embryos. We couldn't have been more excited!!
Per Dr Corleys suggestion, we waited until the following cycle to do a transfer. We drove back up to Syracuse once all was well with my hormones and lining, and transferred 2 beautiful little embabies. Dr Kiltz did our transfer and he was incredible! Such a positive and friendly doctor!
The next few days we patiently waited, hoping and praying this would FINALLY be it for us! 5 days after my transfer, I took a home pregnancy test and was so shocked to finally see 2 lines! I went in for betas and an ultrasound the next week, and discovered that both of our embryos appeared to have stuck, and we were expecting twins. The next few months flew by with very little complications, and in September of 2018, we welcomed our sweet baby boys, Connor and Mason.
Words can't even begin to express how full our hearts are to have these beautiful little guys. Our family is complete now. And can't possibly thank cny or their staff enough for the gift they have given us.
Favorite Team Member at CNY:
Greta. We almost cancelled retrieval because we didn't have many mature follicles reported but Greta talked me off the ledge and convinced me not to give up! So thankful for her and her pep talks.
Helpful resources Ashley & Michael found:
Sharing our journey with others helped me through. Having the positive feedback and thoughts from our friends and family kept me going.
Unique Moments:
One of the lows ofcourse was my miscarriage. I honestly never thought we'd be ready to try again after that. Another low specific to our time with cny is when we thought we only had 3-4 mature eggs, and nearly cancelled retrieval. But Dr Corley surprised us big time when I awoke from my retrieval to find out he had gotten 19 eggs! That was a happy moment for sure!I think one of the things that makes our journey unique when you think of infertility and IVF is our age. We never in a million years would've thought we needed IVF in our 20s, especially after having a healthy child together when we were 19. But it's really given me a new perspective and a huge amount of love and respect for any family, of any age, under any circumstances who has to deal with the desire for children and their body's inability to provide that. My heart goes out to everyone struggling with something so many people take for granted. I never thought we'd come out on the other end of this having achieved our goal, but here we are! Thanks to CNY and their team.
Hope, Inspiration and Advice:
The only advice I can give is to never give up on something you can't go a single moment without thinking about. Like us, I'm sure the thoughts of little ones never leave your mind. Keep pushing through. Every disappointment, every shot, every negative test, every time you cry on your bathroom floor wondering why you...one day it will be your last. Your last injection, your last pill, your last time having to break the news of a negative beta again...because one day it will happen! Never give up on yourself or your dream of a family.