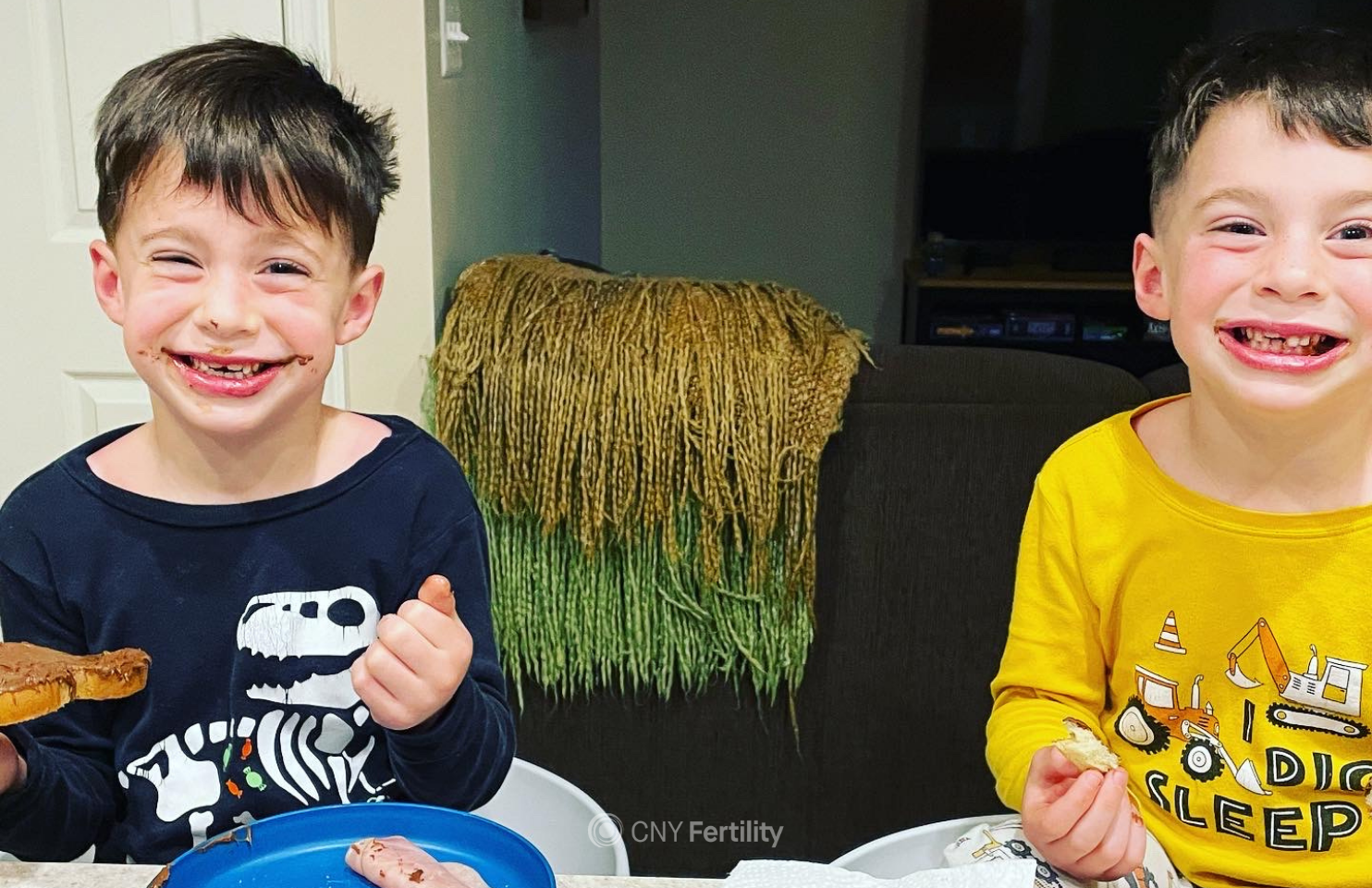 Annamarie & Anthony
Infertility Diagnosis

Recurrent miscarriage
Unexplained infertility
Treatment(s)

Genetic Testing
In vitro Fertilization (IVF)
Intrauterine insemination (IUI)
Location(s)
Physician(s)
Annamarie & Anthony's Story:
My husband and I were stationed in Fort Drum, NY in our mid-20s when we were ready to start a family. After about six months, I started feeling like we'd be among the many military families who struggle with higher rates of infertility than civilian couples, and then we suffered three miscarriages in rapid succession. I was told "just relax- you are young," "lose some weight- I bet that will help," and "stop running- you know that makes you lose a pregnancy, right?"
Finally, on a whim, I called CNY Fertility in Syracuse. The waitlist was long when I called, and our first appointment would have to be when my husband was away at training, but I took it, seeing no other choice, but did explain I'd have to come alone.
The next day, CNY called me back to see if we could come in that week due to a canceled appointment. We went and never looked back. We were treated with kindness, dignity, and careful respect- all such necessary techniques when dealing with a challenging life event like infertility. The clinic went out of its way to make our IUI cycles and subsequent single (and successful!) IVF cycle is low-stress, affordable, and accessible for us. I had to come alone a few times (for the egg retrieval, for instance), and staff would meet me at the door if it looked like I was having a tough day, and I always felt really cared for inside the clinic. I always tell people we had the absolute best possible experience there, despite this not necessarily being a course of medical treatment that you want to have to pursue.
Our twins turned six years old last week and we are all thriving. We had to PCS when I was just six weeks pregnant, and CNY followed up with me throughout the pregnancy and after the boys were born. I couldn't more highly recommend the practice to anyone struggling with infertility. Thank you for everything.