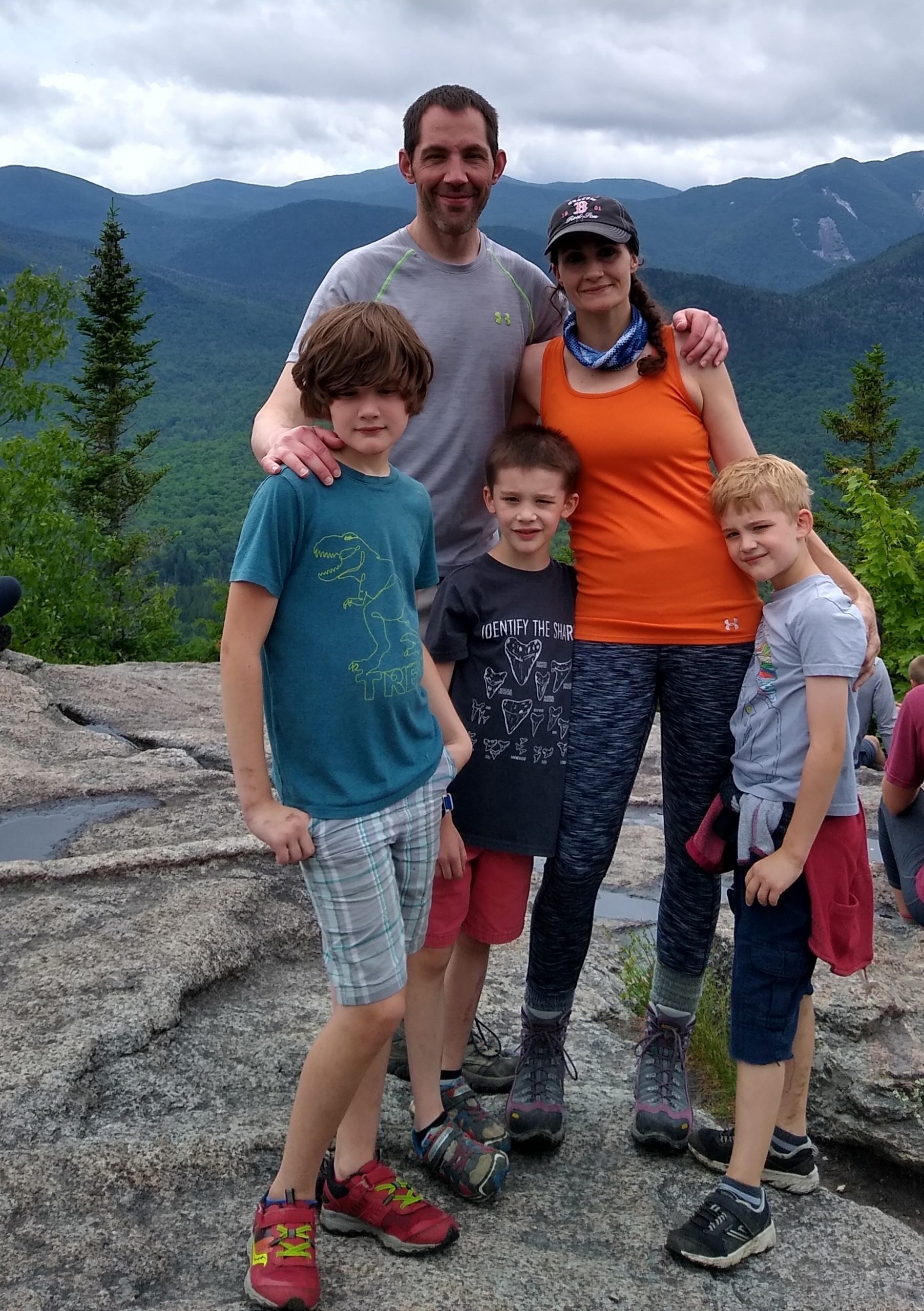 Anna & Nathaniel
Infertility Diagnosis

Polycystic ovary syndrome (PCOS)
Unexplained infertility
Treatment(s)

Intrauterine insemination (IUI)
Ovulation induction
Location(s)
Physician(s)
Anna & Nathaniel's Story:
Just after we married, we made the exciting decision to add children to our little family and started trying to conceive. Month after disappointing month began to pass with no results.
As close friends and family members began giving birth and making pregnancy announcements, I was diagnosed with polycystic ovarian syndrome and told that it was likely hindering my ability to conceive.
Heartbroken, we realized that it was time to get some help in order to make our family dreams a reality. Our OB-GYN recommended CNY Fertility and so, with hearts full of renewed hope, we jumped on the fertility roller coaster and began treatments.
We started small, with oral medication, and when that failed to work, moved onto injections, ovulation induction and intrauterine inseminations. As the year came to a close, we decided it was time to up our game to IVF.
It was December and with the holidays fast approaching, we decided to "just try" one more round of IUI before going all in with IVF in January.
Somehow, a real-life Christmas miracle came to fruition as two days after Christmas and after our "final" IUI, we got THE phone call. Or rather, my husband got the phone call.
You see, after months of disappointment, I could no longer take the calls and hear that I had yet another negative result, so my husband was fielding the calls and was under strict instructions NOT to call me regardless of the outcome so that I could get through my day without tears.
Of course, he broke those rules the minute he heard the news and called me with the most joyous words ever spoken over the phone. Nine months later, our oldest child came into the world and made us mom and dad.
Two years later, with a toddler in tow, we decided it was time to expand our family again. This time, we wasted no time heading to CNY for another round of IUIs to hopefully give our boy a new brother or sister.
In another miracle of miracles, we found ourselves pregnant with not one but multiple babies after our first round.
Nine months after that, our family became complete as we welcomed twin boys into the family fold.
The boys are now 10, 8 and 8 and we are grateful every day for the doctors, amazing nurses and technology that helped us realize our once impossible dreams and grow our beautiful boys.
Favorite Team Member at CNY:
All of the nurses that we worked with were amazing. Knowledgeable, kind and compassionate.
Helpful resources Anna & Nathaniel found:
Positive self-talk: I used sticky notes on my mirror to write positive affirmations that I repeated daily. Hope and Faith became my mantra when things were hard (and they were REALLY hard for awhile). I think that it what helped me get through the most.
Unique Moments:
I think the most unique moment was our last IUI was just us going through the motions. We really didn't think that it would work and were excited to try something new in January by moving on to IVF.
Hope, Inspiration and Advice:
Never give up hope even when you feel like you can't get any lower. Hang onto HOPE and put your hopes and dreams out into the universe. It WILL happen.