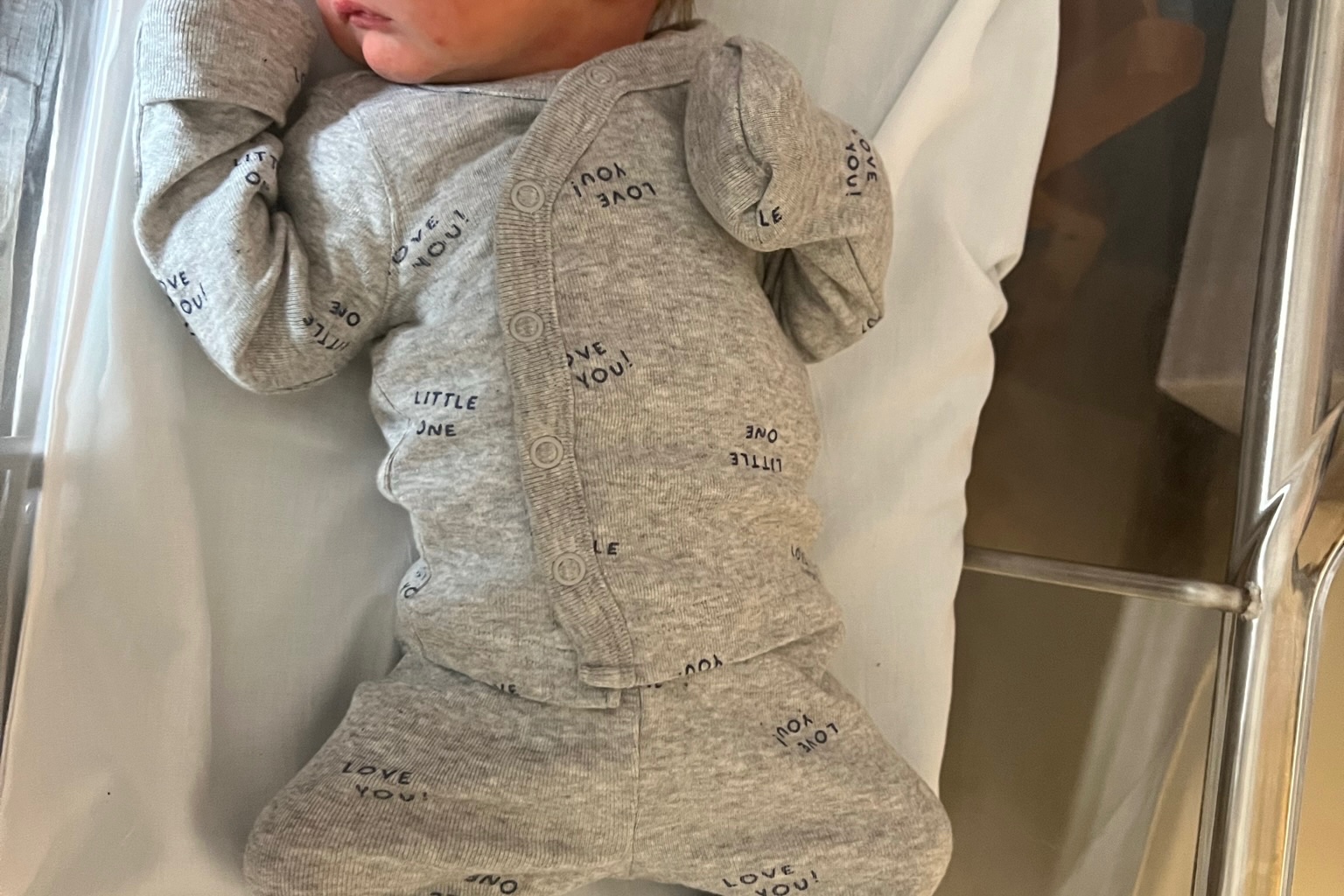 Alexandrea & James
Treatment(s)

Frozen embryo transfer (FET)
In vitro Fertilization (IVF)
Location(s)
Physician(s)

Robert Kiltz, MD
David Corley, MD
Alexandrea & James's Story:
My boyfriend and I have been together for 11 years, and we both wanted to start a family sooner or later. We tried to start our family for about three years without success.
I reached out to my OBGYN to see what was going on. We did a Hysterosalpingography to see if my tubes were open. We learned that both of my tubes were blocked, so we were referred to a fertility specialist.
We reached out to one clinic to begin testing to see what would be the best option for us. We found out that I have PCOS and also learned that I was pregnant. We were in total shock! I had thought my tubes were blocked.
The doctors found that the pregnancy was in my left tube. We were devastated and learned that the pregnancy couldn't be saved along with the tube. I had to undergo laparoscopic surgery to remove the tube along with the pregnancy. But I was left with my right tube, which was now opened.
After everything healed, we began to try fertility treatments. We tried timed intercourse and multiple IUIs, which left us with no pregnancy. We sat down again with the doctor again and found out that IVF was our best option. We learned how much IVF cost at that time, and we were pretty much going to give up. This was all at another clinic, not CNY.
In March 2020, we learned we were pregnant again, but unfortunately, we miscarried at six weeks.
After learning about CNY fertility, we reached out to see what the cost was for IVF. I had my consultation in March of 2021. In May, we started priming for our egg retrieval and then began the IVF cycles. After three failed Frozen Embryo Transfers (FET), we took a break to regroup and focus on our relationship.
We began another round of IVF in May 2022. Later that same month, we learned we were pregnant!!
Favorite Team Member at CNY:
I can't thank Dr. Corley and nurse Ashley enough for their time and patience. They were both extremely outgoing and kind.
Helpful resources Alexandrea & James found:
What helped me with this journey was having a wonderful support system. I also did acupuncture before the transfer and after the transfer.
The Moment:
That wonderful moment was when our son was born, and I held him in my arms.
When I got the phone call, I was pregnant, and I knew our life was about to change. I was in total shock, so I went home and took a pregnancy test, and there was that positive "plus" sign that I thought I was never going to see.
My heart was full of joy and wonder. I cried the first time I got to see my little embryo on the ultrasound because it had been such a long journey for us to get there.
Now our little miracle baby is here and doing so well. So many people in our life love our baby boy.
Hope, Inspiration and Advice:
I wish I had found CNY fertility a lot sooner!
My advice for people starting their fertility journey would be to be patient with themselves and never lose themselves along the way.
I told myself to stay positive and never lose hope or give up. Yes, it's okay to take a break to re-group, focus on your relationship, and find out what makes you calm and happy. Then get back in there and try again!