Adrienne & Rob's Story's Success Story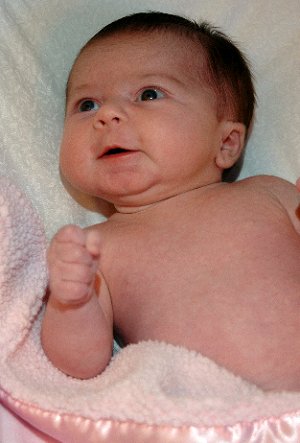 Dear Dr. Kiltz & Staff,
What an amazing journey infertility is! What a rollercoaster of emotions! What a precious gift at the end of the road.  I never thought I could feel so many emotions at one time like I did going through this process with all of you.  I will never forget trying to get in for an appointment and there never being an opening until finally ... December 8, 2006. That is the day it all began. We had our initial consultation and Dr. Kiltz was so upbeat and determined for life to go our way. We were next met by Tracy to discuss all of our medical and insurance needs/options. That day was very fast paced. After we spoke with the two of them, we ended up having our first IUI treatment right there that afternoon.
The results were to come in two days before Christmas. Needless to say, we were not pregnant, and I was heartbroken. We then went through two more cycles of IUI's. Those failed, too. Finally, we were accepted into the grant program and could start the Invitro process. We had a very successful round with the medicines and my body responded to all treatments. My egg transfer was on June 7, 2007 and on June 21, 2007 I received a call from CNY Fertility that I was in fact pregnant! Finally, it was finally true; but not yet real. It was not until week 10 when I had to say goodbye to CNY and get released back to my doctor that it was real. My journey at CNY Fertility was over and it was time to start another. I cried the entire ride home ... all 45 minutes (not good for the stress level). We went through the rest of the pregnancy in Utica, NY and all went well. We were due February 28, 2008. We were four days late when Olivia decided to be born. This little angel made me feel a love and joy I have never known. What an experience. We owe Dr. Kiltz and his staff the world. We know we will never be able to deliver that but we can certainly share our love, laughter, joy, and most of all our beautiful Olivia Rose.
From the bottom of our hearts, thank you for the work you do everyday ... bringing miracles home to couples who desperately want them.