Solo Mothers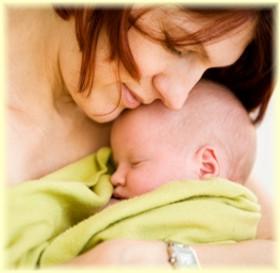 IVF in single women with donor eggs and donor sperm
CNY Fertility Center has locations in Syracuse, NY Albany, NY and Rochester, NY. Fertility treatments are affordable and include low cost IVF (In Vitro Fertilization). Our caring and experienced staff provides confidential treatments for heterosexual couples, same sex couples and unmarried individuals who are looking to conceive. CNY Fertility Center offers donor eggs, donor sperm and donor embryos. In this article we will explore the options for solo mothers using donor eggs and sperm IVF to create their family.
There is virtually no method for trying to conceive which has not been explored in this day of increasingly progressive options. There can be many different match ups between the sources of the sperm and eggs, thanks to the structure of the IVF technique. It seems that where there is a will, there is a way.
Over the past 20 years, the new class of "solo mothers" has emerged. This is an example of the strength of the drive for reproduction, despite seemingly overwhelming odds. One study focused on 11 single Israeli women who required both eggs and sperm from anonymous sources. These women's biological clocks had indeed run out, as their average age was 46. Prior to treatment, these women were intensively interviewed regarding issues of older parenting and the living adjustments that would have to be made.
In most countries, it is only financially stable women with college educations who choose to become mothers in this fashion. In pro-baby Israel, the national health care system actually encourages this further, as it provides infertility treatment for producing up to two children up to the maternal age of 51, without regard to marital status. Out of the small Israeli study group, three women had not attended college. Upon follow-up, socio-emotional development and mother-child relationships seemed satisfactory. All the women reported the highest possible levels of satisfaction with parenthood.
Several of these women were working full time; however, they were depending on extended families and day care facilities during those hours. Interestingly, the lack of a genetic bond did not seem to be a concern for the women: The gestational bond seemed quite strong and was distinguished from adoptive situations. This information may be of help to others considering egg donations.
It is known that IVF can produce multiple births, and this may carry some health risks for the children. In the small Israeli study, one set of twins had suboptimal health after a premature birth. Certainly this risk is an important one to remember, if a single parent. The amount of work and time involved may be greater than "normal," if circumstances such as this arise. Replacement of single embryos is a consideration for women in this situation. And that might mean an increase in the number of attempts to have a child; therefore, it might increase IVF cost.
Methods of low cost IVF can be applied in the pursuit of conception for the single woman. Egg donors may have low gonadotropin stimulation for fresh cycle therapy. Egg banks using frozen eggs are also now a realistic option to pursue. This is because the splitting of batches of donated eggs among two or more recipients lowers the cost of IVF.
There is debate on what to tell the child. Concerns have been raised about the previous secrecy involved and much increased openness with the children has been advocated. This and other related topics are covered in a recent book by Angela Best Boss and Evelina Sterling.
References:
Best-Boss, Angie and Sterling, Evelina. Having Your Baby through Egg Donation 2005.
Kirkamn M. Egg and embryo donation and the meaning of motherhood. Women's Health 2003; 38: 1-18.
Landau R et al. Older single mothers and IVF with sperm and egg donation. Fertil Steril 2008; 90: 576-583