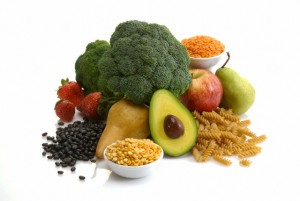 We have support events, at all locations, coming up in September and hope to see you at as many as possible! Please remember to call us at 800.539.9870 if you have any questions or concerns during your journey toward parenthood with CNY Fertility & Spa.
What is nutrition for fertility? The Fertile Secret Nutrition program educates you on what food and lifestyle habits to include and what to avoid to improve your chances of conceiving. Based on the most recent nutrition research and the wisdom of Asian dietary therapy, our holistic practitioners use an integrative approach that includes relaxation, exercise and food to nourish your body on all levels. By optimizing your weight, ensuring adequate vitamin intake from food and supplementation and introducing healthy lifestyle habits, The Fertile Secret Nutrition program will help you enhance your fertility and set the stage for a healthy pregnancy. Read more here.
Join us for a Nutrition for Fertility Workshop this month – No fee to attend.
ALBANY: Thursday, September 5th 7:00-8:00pm – Join Rebecca Rice, L.Ac. and please RSVP to 518.724.5750.    
ROCHESTER: Thursday, September 12th 6:00-7:00pm – Join Shelley Szymko-Carroll, L.Ac. and please RSVP to 585.244.1280 ext. 2.
SYRACUSE: Saturday, September 14th 1:00-2:00pm – Join Donald Clarke, L.Ac. and Chi Heon Yi, L.Ac. and please RSVP to 315.671.5755.
Fertile Secret: Nutrition for Fertility Workshop Description:  A licensed acupuncturist at each location will discuss how a healthy diet can improve fertility and increase your chances for pregnancy. Key nutrients and recommended dosages of supplements will be discussed as well as how sugar, caffeine, and dairy products may affect fertility, and a discussion on the benefits for some women to eat gluten-free. Male nutritional and supplement recommendations will also be given so that both partners are maximizing their chances to conceive. Dietary recommendations are made based on Traditional Chinese Medicine principles and foods are discussed based on their energetic benefits for fertility. Handouts will be provided to assist with making nutritional and dietary changes with ease. Q&A included. Women and men welcome to attend.
https://www.cnyfertility.com/wp-content/uploads/2018/06/CNY-BLACK.png
0
0
lstack
https://www.cnyfertility.com/wp-content/uploads/2018/06/CNY-BLACK.png
lstack
2013-09-05 10:02:47
2013-09-05 10:02:47
September 2013 Fertile Secret Workshops: Nutrition for Fertility