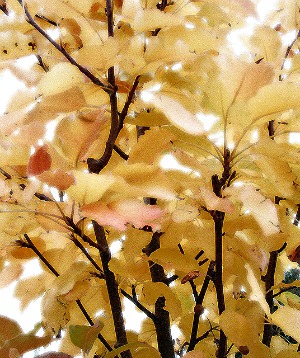 Circle of Hope Support Group
Wednesday, November 28th 5:30-7:00pm – No Fee
Join us in sharing and creating a supportive community with others on their path toward fertility. We welcome you to join us this month in the CNY Healing Arts Lobby for an uplifting evening of sharing thoughts and ideas. Emily Horowitz, Mental Health Counselor, will facilitate this support offering. Please RSVP 585.244.1280 ext. 2.
*Try Yoga for Fertility class for FREE, immediately after this support group meeting (7:00pm). No yoga experience required.
Offerings at our CNY Healing Arts Center – Call 585.244.1280 ext.2
Yoga for Fertility Class
Wednesdays, 7:00-8:15pm & Saturdays, 8:45-10:15am
Join Erin McCollough, RYT and LMT, and Ijlal Lenio, RYT, for these yoga classes that are designed for women and couples who are trying to conceive. Yoga for fertility uses specific yoga practices to help stimulate and tone the reproductive system. We welcome friends and family to attend too! Please note that our fertility class is now FREE of charge due to Dr. Kiltz's strong belief in the power of yoga to improve the body's ability to conceive (for men and women). Enjoy! Pre-registration encouraged at 585.244.1280 ext. 2.
Fertile Friends Gathering
Wednesdays, 11/7, 11/14, and 11/21 6:00-7:00pm – No Fee
This is a non-facilitated peer group for individuals on their path toward fertility. Please feel free to stop in and enjoy a cup of tea and make new friends. This is the time to be open and share stories with one another, lean on one another for support, and to know you are not alone on this journey. No RSVP required.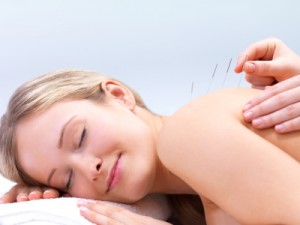 Ladies Night Out: Essential Oil Therapy & Acupuncture
Friday, November 9th 5:45-8:00pm – $40 Fee
Join us for this fun night out, you'll feel great and improve your health. Essential oils are successful in treating both acute and long-standing health conditions by addressing basic energetic imbalances to improve the mind-body relationship, and thus, improve your health. You will receive your own "customized" acupuncture treatment to help you on your health journey for the following health concerns: fertility and pregnancy, allergies and sinus issues, chronic headaches or migraines, menopause, stress, muscle tension and pain, anxiety & stress, depression, insomnia, fatigue, etc. Our acupuncturists will spend one-on-one time with you applying oils,
doing acupuncture and leading you through a relaxing, guided meditation. Join Rochester's Licensed Acupuncture team of Kristen Carroll-Gilbert, Heather Smith and Shelley Szymko-Carroll for a fun, fragrant evening with Essential Oil Acupuncture treatments! Please wear comfortable clothing to this event. Healthy, refreshments are provided. The $40 fee includes an aromatherapy sample to take home with you! RSVP required by 11/8/12 585.244.1280 ext. 2.
Meditation & Movement
Tuesday, November 13th 5:15-6:15 pm – $20 Fee
Join Shelley Szymko-Carroll, L.Ac to calm & de-stress with gentle movements that are used to open and relax the mind making meditation easy to achieve. We will use simple visualizations to focus the mind and instill relaxation & peace. This class is for beginners, as well as those who meditate regularly. All participants will enjoy a restorative, profound mind-body experience that combines movements, meditation & visualizations. RSVP required at 585.244.1280 ext. 2.
Fertility Foods & Supplements
Thursday, November 15th 6:00-8:00pm – No Fee
Let's start the oliday season off right by talking about fertility nutrition! Shelley Szymko-Carroll, L.Ac, will discuss how a healthy diet can improve fertility and increase your chances for pregnancy: key nutrients and the recommended dosages of supplements, how sugar, caffeine, and dairy products may affect fertility, and the benefits for some women to eat gluten-free. Male nutritional and supplement recommendations will also be given so that both partners are maximizing your chances to conceive. Handouts will be provided, Q&A included. Dietary recommendations are made based on Traditional Chinese Medicine principles and foods are discussed based on their energetic benefits for fertility using the cookbook, Cooking for Fertility by Kathryn Simmons-Flynn. RSVP required at 585.244.1280 ext. 2.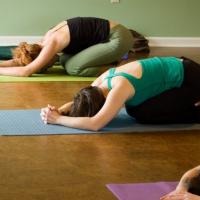 Rest and Restore!: A Restorative Yoga Workshop
Friday, November 16th 5:30pm-6:45pm – $16 Fee
With Ijlal Lenio, RYT: in this workshop you will completely restore your body and mind with a deliciously slow practice. Restorative postures held for longer periods of time, fused with breath and meditation allow for the release of both physical and mental tension. A long, guided savasana (relaxation) will also be offered. Create space for the body and mind to drop into stillness. RSVP required at 585.244.1280 ext. 2.
https://www.cnyfertility.com/wp-content/uploads/2018/06/CNY-BLACK.png
0
0
editor
https://www.cnyfertility.com/wp-content/uploads/2018/06/CNY-BLACK.png
editor
2012-11-01 08:00:12
2012-11-01 08:00:12
Rochester: November 2012 Support Groups, Workshops & Classes