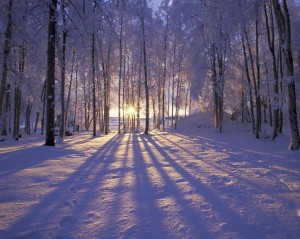 As we reach the end of January, we are focusing on getting back on track and returning to our normal routines.  The holidays, while a wonderful time to celebrate and enjoy friends and family, often throw us out of our regular day-to-day schedules.  We spend more time shopping, preparing for holiday gatherings, and catching up with those we love.  In turn, there is less time for a steady diet, exercise, and meditation practice.  Whether you were cycling through the holidays, or you took the past month off, now is the time to take a step back and return to the basics of wellness.
Transitioning back into your normal routine can be challenging, but if you are able to slowly reintroduce the components of wellness that felt most beneficial to you, you will likely find peace and serenity in returning to the familiar.  As you return to your regular diet choices, set aside time for yoga or other peaceful movement, and make the effort to quiet your mind, you will find comfort in your well known pace.  With this comfort and peace, will come renewed hope for your journey to fertility.  Gathering yourself together for a fresh start after a holiday break will take time, but the transition will open your heart to new possibilities for your fertility.
To help you ease back into increased health and wellness, it is helpful to look back and recognize the foods and practices that helped you feel your best.  First, try to think back to a time when you felt rested, light, energized and calm.  What were you doing to support your wellness?  Were you getting extra rest, attending yoga regularly, or limiting carbohydrates and sugars?  If so, those are perfect places to start and reintroduce those practices to your daily routine.
You will find many helpful support, exercise, and meditation sessions on our CNY Fertility and CNY Heling Arts calendars.
As you ease back into the support we have available to you, know that we are happy to have you back.  We are available for anything that you need, on your journey to your most fertile self.
Finally, did you know that we started  new Private Facebook Fertility and Pregnancy Groups for current clients?  Here, you can find a safe and secure space to share with other women and men facing similar challenges.  You can get immediate support and feedback!  If you are interested in joining, please email Lisa Stack:  Lstack@cnyfertility.com

If you are interested in a more private one-on-one support situation, Lisa Stack is our CNY Fertility Center Support Coordiator, she offers her services as a lay support person and can be contacted by email at lstack@cnyfertility.com if you are not yet a client or via the Patient Portal if you are a current client.

https://www.cnyfertility.com/wp-content/uploads/2018/06/CNY-BLACK.png
0
0
CNY Fertility Team
https://www.cnyfertility.com/wp-content/uploads/2018/06/CNY-BLACK.png
CNY Fertility Team
2015-01-26 09:21:10
2015-01-26 09:21:10
Returning to Your Normal Routine After the Holidays