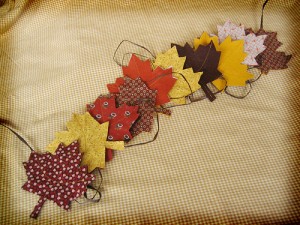 Below I have posted the Resources and Capacities exercise, adapted from the book Healing From Trauma by Jasmin Cori, MS, LPC
These are wonderful to prepare and keep handy before the holiday season!  First take the time to read through the two lists, and then complete the exercise at the bottom. This exercise will help you identify where you could improve certain aspects of your coping capabilities.
Resources are people or things that help us move through a traumatic or challenging experience, and capacities are characteristics that are also helpful.
Resources and Helpful Capacities

Resources:

The will to heal:  Dedication and devotion to your own healing.
Being a good life manager:  Becoming knowledgeable about your needs and limitations and creating a life that is as healthy and supportive as possible.
Your capacities:  Inner qualities like courage and compassion (listed below).
Caring people in your life: People who accept and respect you.
Good physical health and energy:  It is common, especially in this situation to have a number of medical issues to deal with.  If we work towards staying as healthy as possible, we will have more time and energy to work on the emotional.
Healthy spirituality:  This might involve several different things: Capacity to find the light within yourself, spiritual Path, and a spiritual community where you feel welcome, and where people do their best to integrate spirituality into their daily lives.
A caring partner: This can be essential, and it does not have to be a spouse, or even human!
Help with your various needs: Your healthcare team, holistic team, family, and friends.  Your entourage that will get you through difficult times.
Living in balance:  Healing trauma and accepting/honoring loss is challenging, but it is not as bad as unhealed trauma.  We need to counteract the challenging with good, fun, enjoyable activities.

Helpful Capacities

Awareness
Curiosity
Courage
Discernment
Compassion
Prudence
Hope
Humor
Love
Resourcefulness
Resiliency
Strength
Trust
Assessing Your Resources

This exercise is designed to help you take stock of your resources and your resource needs.
Name as many people as you can who are positive resources in your life.
Without trying to prioritize them, make a list of as many capacities or qualities that you can think of that are helpful to you in your journey.
Reread the above list and identify three that are most important.
Identify a quality or capacity you wish you had but that feels either absent or underdeveloped.  How could you support this?
Consider some of the resources listed above and assess these for yourself.  On a scale of one to ten (with ten being most developed), where are you in terms of your:

Dedication to healing?
Practicing balance in your life?
Health?
Lifestyle practices that support good health?
Financial resources?
Spiritual resources?
Having good people and appropriate helpers?

Name three things you could do to improve resources that you would like to improve.
Do you need more information about some aspect of trauma or resources for healing trauma?  Be as specific as possible in identifying what kind of information you need, and then see if you can identify a place to look for that.
Do you need more support?
How can you be more nourishing to yourself?
What will you do to help you remember these resources?
Please contact me if there is anything I can help you with.
Lisa
Lstack@cnyfertility.com
315-744-8073
https://www.cnyfertility.com/wp-content/uploads/2018/06/CNY-BLACK.png
0
0
lstack
https://www.cnyfertility.com/wp-content/uploads/2018/06/CNY-BLACK.png
lstack
2009-11-10 10:09:59
2009-11-10 10:09:59
Resources and Capacities Exercise from Circle of Hope Session, November 9, 2009