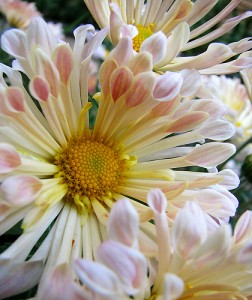 During the Syracuse Meet the Practitioners information session, a question regarding support for premature ovarian failure arose.  While at this time we do not offer a specific support group for premature ovarian failure, it is addressed in our monthly Circle of Hope, and Hopeful Again support groups.  We also touch on the subject during the Honoring Loss and Change Workshop, which will become a monthly occurrence after the first of the year.  Enrollment in the Fertile Friends program can also offer some nice one on one support with a fellow patient experiencing a similar journey.
While I know none of these exclusively serve premature ovarian failure, I am absolutely open to beginning a support opportunity geared more specifically to this diagnosis.  The Hopeful Again support group (which addresses secondary infertility) was created out of a response to patient needs, and requests – created because of you!
If you would be interested in a Syracuse premature ovarian failure specific support opportunity, please email me and I can begin looking into what format would work best (monthly, bimonthly, etc…) based on the need.
I am also available for one on one support via phone and email.
Please remember that these support opportunities are here for you, and what we create and offer is in a response to your needs, and requests!
I hope to hear from you,
Lisa
Lisa Stack
Support Coordinator
Lstack@cnyfertility.com
315-744-8073
https://www.cnyfertility.com/wp-content/uploads/2019/05/cny_logo.png
0
0
lstack
https://www.cnyfertility.com/wp-content/uploads/2019/05/cny_logo.png
lstack
2009-10-29 07:14:55
2019-04-24 19:10:31
Premature Ovarian Failure Support