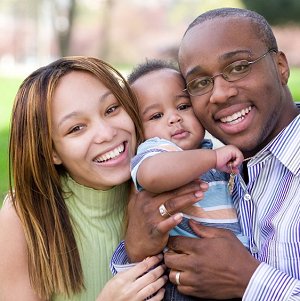 CNY Fertility Center partners with Parenthood for Me to further assist individuals and couples on their journey to creating the family they desire. Below is an excerpt of a recent news article about Parenthood for Me written by Nate Dougherty of the Rochester Business Journal. Click here to read the article in its entirety.
After spending four years and nearly $25,000 to try to have a baby, Erica Walther Schlaefer and her husband eventually decided to adopt a child from South Korea.
Walther Schlaefer says the experience was trying, and it left her with a desire to help others in her situation. Roughly two years ago she founded Parenthood for Me, a non-profit organization giving support to parents struggling to have children or going through the long and often difficult process of adopting.
This year Parenthood for Me awarded its first round of grants, $3,000 each, to four couples who were either adopting or using medical means to become pregnant. The goal, Walther Schlaefer says, is to offer "life-changing money." That amount of money is not enough to fund an entire adoption or all the medical procedures necessary to become pregnant, she says, but often it can help put families past the last hurdle for those already in the process.
The target population for the organization is large, Walther Schlaefer says. Nearly 7.3 million Americans suffer from infertility, and many are still young when they learn of their troubles having children.
Walther Schlaefer went through this herself.
"I found out at a young age, at 26, that getting pregnant wasn't going to happen the way people said it was going to," she says. "I didn't have anywhere to turn. People think it's maybe women closer to 40 who have these problems, but there are hundreds of thousands of people of childbearing age who can't get pregnant, so a big part of this is emotional."
Her first foray into supporting prospective parents was a blog about her experiences, first with medical procedures and then with the adoption process. This connected Walther Schlaefer to the growing online community of people who were going through the same experience and craved the support of others.
"I got people who contacted me that I didn't know from anywhere who said they appreciate what I'm writing and that it helped them wrap around their own experiences," Walther Schlaefer says. "Then locally I met with many people, just sat down and talked with them face to face."
These experiences spurred Walther Schlaefer to use her own site as a forum for others to tell their stories, and at that point she also incorporated Parenthood for Me as a 501(c)(3) non-profit organization. In spring 2009 the organization had its first fundraiser, intending to make its first grants the following year.
Offering emotional support remains an important part of what the organization does, Walther Schlaefer says. Its website, www.parenthoodforme.org, offers links to adoption and infertility resources along with blogs and other organizations dedicated to helping prospective parents.
For people who have gone through or are experiencing difficulties, it is important to know they are not alone, Walther Schlaefer says. Read more here.
https://www.cnyfertility.com/wp-content/uploads/2019/05/cny_logo.png
0
0
Guest Bloggers
https://www.cnyfertility.com/wp-content/uploads/2019/05/cny_logo.png
Guest Bloggers
2011-01-20 09:28:45
2011-01-20 09:28:45
Parenthood for Me: A Personal Experience Becomes a Corporate Mission