As the forces of life influence you on a daily basis, some of the most important things, such as healthy eating and exercise, take a low place on your list of priorities. What's more, when you're trying to get pregnant, you're priorities are weighted on an entirely different scale. No matter the reason, we at CNY Fertility urge you to keep healthy eating and exercise at the top of your list!
Although no food will guarantee you pregnancy results, a recent Harvard study, known as The Fertility Diet, presents its readers with some compelling evidence supporting the belief that certain foods encourage fertility in women. Getting sufficient exercise can only boost your chances at success, as well as your metabolism! Even if you aren't planning to have a baby, we can all benefit from practicing some of these healthy eating tips: 
Drink lots of water!
Eat hormone-free meats only
Avoid junk food
Eliminate caffeine, nicotine, and alcohol from your diet
Avoid eating too many acidic foods. Acidic foods (like meat, dairy products, and most grains) produce acidic environments. An acidic cervical mucus may make in difficult for sperm to survive, since sperm require an alkaline environment to exist. Alkaline foods include most fruits, most vegetables, goat milk, green tea, wheatgrass, and barley grass.
Get plenty of essential fatty acids. Linoleic acid and alpha-linoleic acid: two fatty acids that are key in ovulation and essential to every living cell in the body. Good sources: fish, fish oil, flaxseed oil, pumpkin seed oil, eggs, soy products, raw nuts and seeds, and dark-green and winter veggies. Another crucial fatty acid is omega-3 (found in deep-sea fish oil).
Eat more cruciferous vegetables. Veggies like cabbage, Brussels sprouts, broccoli, and cauliflower contain a compound that encourages more efficient use of estrogen.
EAT ORGANIC. When foods are processed, it eliminates much of the natural nutrition present in the original fruit, veggie, grain, etc. It is like you're consuming processed leftovers.  
In addition to a healthy diet, be sure you're getting enough of these three baby-making minerals: 
Calcium
Manganese
Zinc 
If at all possible, try to avoid unnecessary medication, including over-the-counter drugs. Even non-steroidal anti-inflammatory drugs (NSAIDs) like ibuprofen can inhibit ovulation.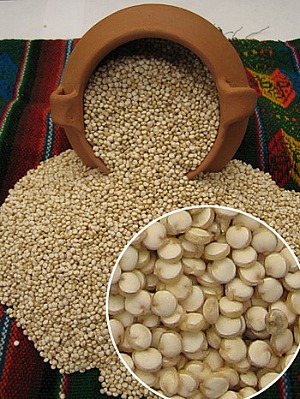 Featured Recipe: Quinoa and Spinach Stuffed Tomatoes 
Ingredients:
8-10 medium tomatoes
¼ cup butter
1 large onion, chopped
2 cloves garlic, minced
1-1/2 lb. fresh spinach, chopped
1 cup cooked quinoa
2 eggs, beaten
1 tsp salt
¼ tsp pepper
Method of Preparation:
1. Preheat oven to 350 degrees.
2. Cook quinoa according to package directions.
3. Core and stem tomatoes, scoop out seeds and some of the flesh.
4. Melt butter in a medium saucepan. Add onion and sauté until transparent. Add garlic and sauté for one minute.
5. Turn heat down to low, add spinach and cover for just a minute until the leaves of the spinach wilt. Turn off heat. Add quinoa, eggs, and salt. Stir to combine.
6. Spoon the quinoa/spinach mixture into each tomato. You may need to trim a bit off the bottom of the tomato in order for it to stand straight.
7. Bake for 30 minutes and let cool.
8. Enjoy!
https://www.cnyfertility.com/wp-content/uploads/2019/05/cny_logo.png
0
0
editor
https://www.cnyfertility.com/wp-content/uploads/2019/05/cny_logo.png
editor
2011-02-03 14:07:18
2011-02-03 14:07:18
Nutrition for Fertility