National Infertility Awareness Week's Ultimate Fertility Grant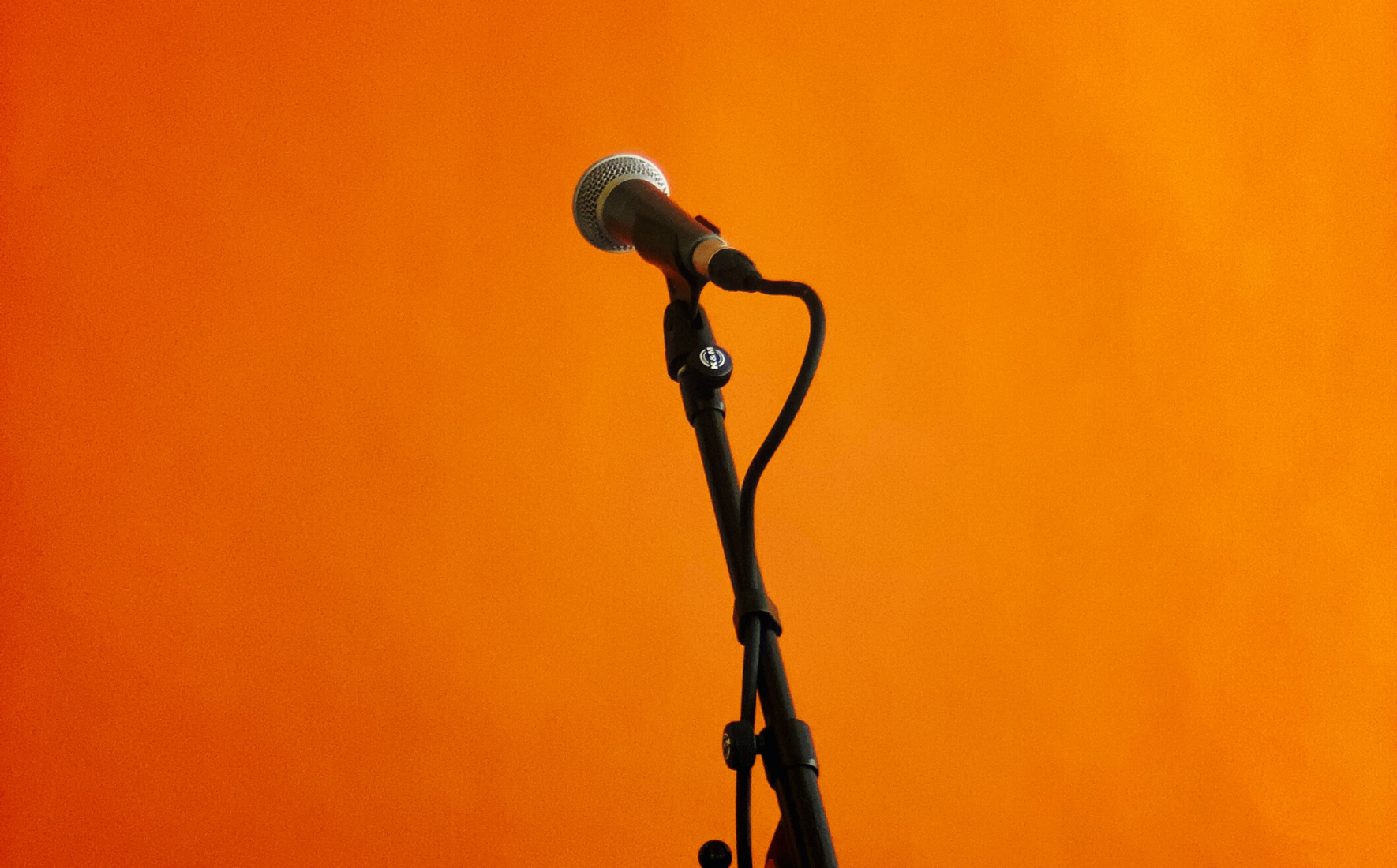 This National Infertility Awareness Week, we are giving away our most comprehensive grant ever presented here at CNY Fertility.
As the nation's most affordable fertility clinic, it's our mission to ensure everyone has access to the high-quality fertility care needed to start or expand their family. We have offered our state of the art fertility care for a fraction of the cost for over 20 years, and in those years, we've seen a lot. We've helped bring over 20,000 beautiful children into the life of their loving parents. We've seen more and more states pass laws mandating IVF coverage.
But, a lot of that is due to the incredible community surrounding us. The wonderful community that shares our story of how people can travel to us from anywhere. The wonderful community that marches with us to the state and federal capital to fight for modern family building laws and the coverage of important treatments by health insurance.
To honor and celebrate all of you strong warriors in our community, the remarkable way we have come as a society in recognizing infertility, and also the work still needed to raise awareness around infertility and the modern family, we are so happy to present this remarkable gift during national infertility awareness week.
Grant Details
The recipient of the grant will receive:
$3,900 Towards any treatment at CNY Fertility
$3,000 discretionary funds for medications, travel, genetic testing, etc gifted by The Three Under2 Foundation
$1000 medication gift card to Integrity Rx for medications
Up to 7 Nights stay at the Maplewood Suites Extended Stay (if coming from out of the area and needing accommodation)
Enrolment and 1 Month Access to Fertility Coaching, Yoga, and Support course at Fertile Hope Yoga
2 fertility meditation course by Circle + Bloom
To enter the grant, you must:
Follow the following partners on Facebook or Instagram:
Tag someone on the grant social media post (Instagram link – facebook link) who you think might need this (or who you think should be more educated on fertility issues – like your senator who could help pass legislation to mandate fertility coverage).
Send an email to ivfgrant@cnyfertility.com that includes:
your name (and your partner's name if applicable)
a short history of your trying to conceive/carry history including fertility testing and treatments
Proof that you followed all the other rules (followed the grant partners and tagged someone) – screenshots would be preferred, or you could provide your social media handles.
Bonus Drawing:
We also have a bonus drawing for a second smaller (but still amazing) gift (not telling what it is . . . it's a surprise):
To be considered for the bonus drawing, you must post something on Facebook or Instagram about infertility, fertility treatments, your experience with infertility, etc., and tag all of the partners mentioned above in the post. Please add the tag in the photo itself.
If you're not sure what to post, you can copy any of the graphics below and post them to your social media: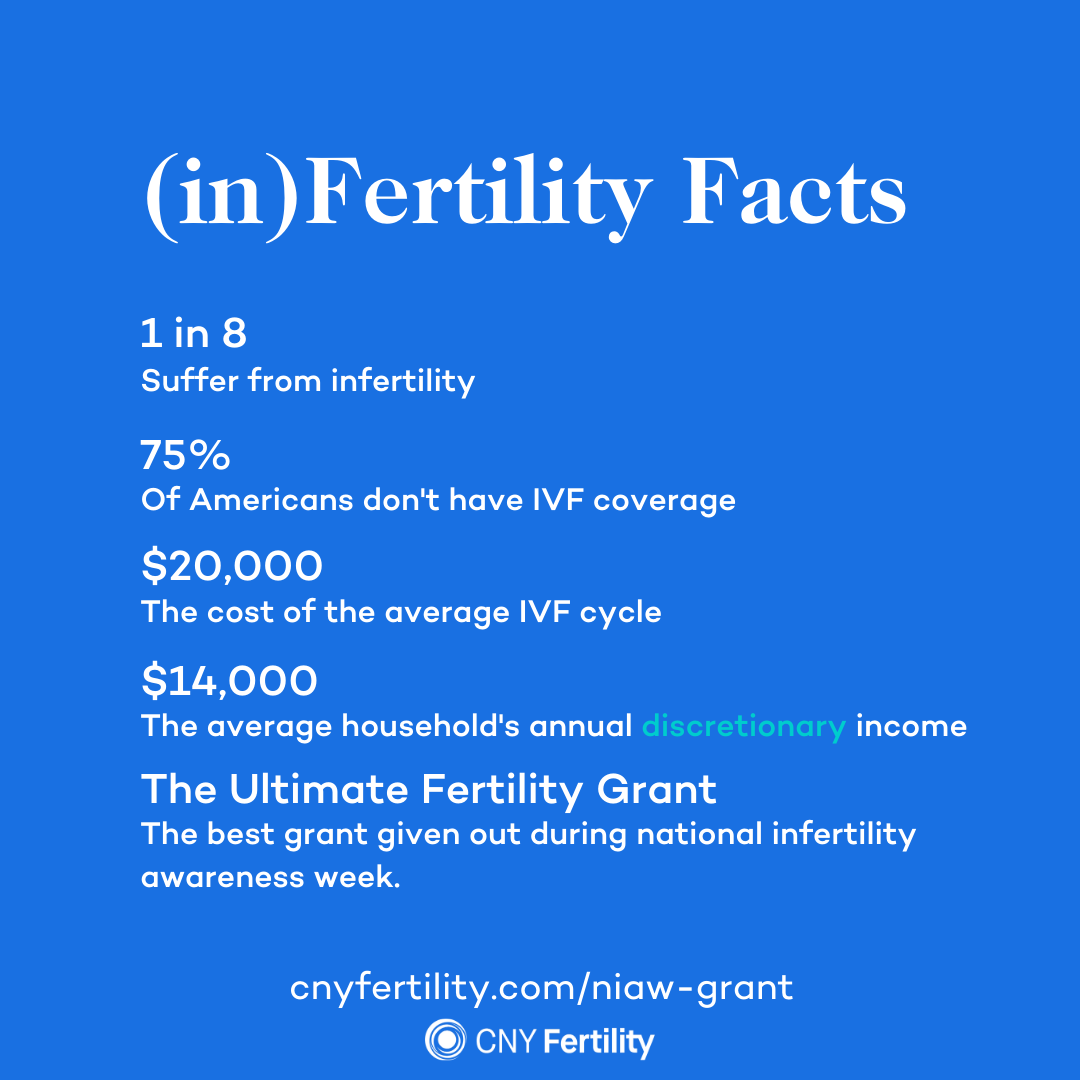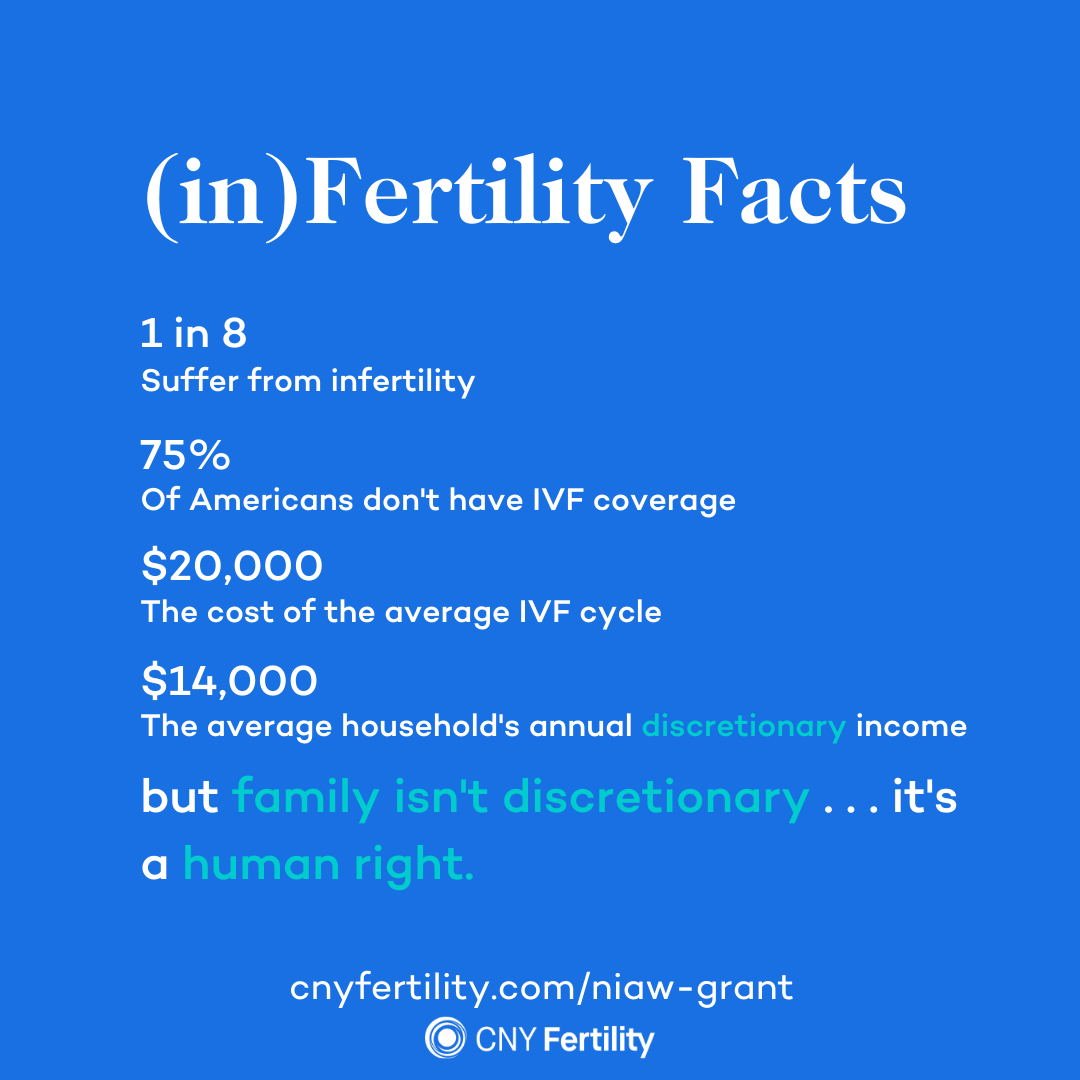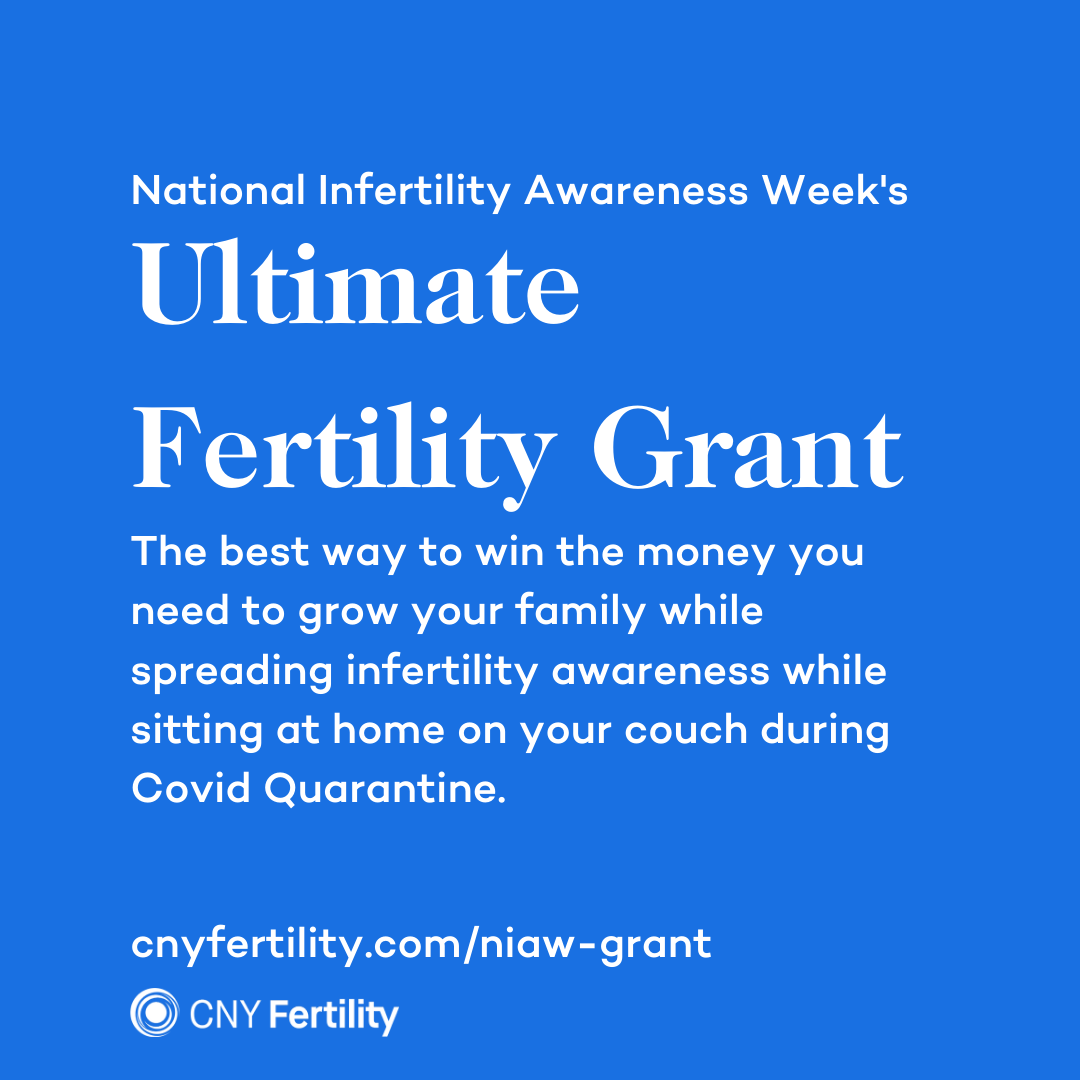 More on Our Partners
Three Under 2 – The Three Under 2 Foundation was created to help couples suffering infertility by providing them with guidance, support, and resources to accompany them throughout this journey. They provide grants to help pay the cost of fertility treatments.
Integrity Rx Specialty Pharmacy – Integrity Rx is CNY Fertility's preferred pharmacy offering our clients the best prices for fertility medications and shipping fertility medications to our clients around the country.
Maplewood Suites – Maplewood Suites is CNY Fertility's preferred hotel accommodation for those staying in the Syracuse area for their fertility treatment. They offer incredible service, including hotel shuttle to and from the airport, our office, and anywhere within 5 miles of their hotel.
Fertile Hope Yoga – Fertile Hope Yoga is the premier Online Fertility Yoga and Mind & Body Fertility Support program.
Circle + Bloom – Is a one of a kind online resource for guided meditations specializing in a number of key health issues, including infertility.
With that, it's our pleasure to introduce the most comprehensive fertility grant ever presented here at CNY Fertility thanks to all our wonderful partners joining us in our collaborative National Infertility Awareness Week's Ultimate Fertility Grant.
Other important details:
All "gifts" must be redeemed within one year of receiving the grant.
The recipient must not have insurance coverage for the intended fertility treatment now or at the time of treatment.
*CNY Fertility is not responsible in any way for the failure of any partner to award their above-mentioned gift.