Meditation: The Mind & Body Benefits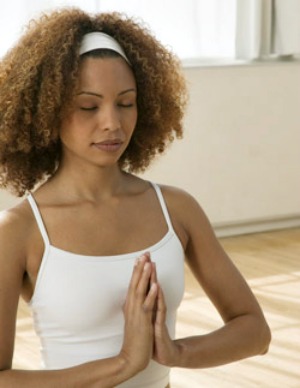 Meditation is an eastern ancient practice that has been around for thousands of years. At CNY Fertility Center we embrace the practice and encourage it to all clients. It offers incredible benefits to our physical and emotional well-being. By simply taking 10 to 15 minutes in the morning to devote to meditation, the effects are endless.
Don't worry if you feel like it's difficult to quiet your mind at first! As with all good things, it takes a little practice. As you're working towards clearing the thoughts in the mind, such as all of the emotions and challenges that you may be currently facing, you are still receiving the calming effects on your mind and body.
How meditation benefits the mind:
• It helps us to understand our own mind better and increases self-esteem
• Helps to transform our thoughts to positive ones and helps to keep things in perspective
• Less anxiety and worry and can instantly bring about a feeling of calmness
• Helps to keep the mind focused
• Allows you to live more 'in the moment' with less worry about the future
How meditation benefits the body:
• Improved sleeping patterns
• Helps heart rate, respiration, blood pressure
• Reduces chronic pain and inflammation in the body
• Helps to boost the immune system
• Reduced stress on the body and therefore, may help to increase fertility in men and women
If you're new to meditation, it may be helpful to consider using a form of guided meditation. Guided meditations help us to breathe properly, relax and focus on a purpose. CNY Fertility Center now offers Meditation Podcasts that you can listen to at any time by visiting this link: http://www.cnyfertility.com/podcasts/ or you can subscribe to them on iTunes! In addition to the podcasts, CNY Fertility Center is also offering meditation classes at all of our locations in August:
Syracuse:
Restorative Yoga & Meditation Class with Katrin Sundays, 12:00-1:00pm
Fee is $15. Please RSVP to 315.671.5755.
Journey to the Center: Mandala as Meditation Saturday, August 11th 10:00am–2:00pm
Fee is $30. Please RSVP to 315.671.5755.
Rochester:
Meditation & Movement Tuesday, August 7th 5:15-6:15pm
Fee is $20. RSVP required at 585.244.1280 ext. 2.
Albany:
Meditation Class Thursdays, August 9th & 23rd 4:30-5:30pm
Free to attend. RSVP to 518.724.5750.