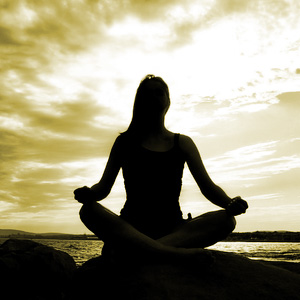 The benefits of meditation are well known to many, especially those seeking ways to effectively obtain inner peace and reduce their stress load. Fortunately, stress reduction goes hand-in-hand with higher fertility. If you are anxious, restless, worried or tense, consider incorporating meditation into your life.
It doesn't have to be a production; you can meditate for as little as 5 minutes each day to feel the restoration and rejuvenation it brings. Meditation can boost your fertility by helping to increase your self-awareness and keep you focused on the present, rather than worrying about the past or future.
It reduces negative energy and emotions while opening the door to new perspectives on stressful matters. If you need help getting started, click here to listen to audio recordings from previous meditation webinars and begin practicing meditation for your fertility on your own time!
Upcoming Meditation Workshops:
In Rochester, licensed acupuncturist Shelley Szymko-Carroll directs a Meditation & Movement workshop on Tuesday, June 14 from 5:30-6:30pm. She will aim to calm and de-stress you with gentle movements that are used to open and relax the mind, making it easier to achieve a meditative state.
Shelley will use simple visualizations to focus your mind and instill relaxation and peace. This class costs $20.00 and is suitable for anyone from beginner to advanced. To pre-register for this workshop, call (585) 244-1280.
In Albany, join Suzanne Maguire for a meditative/healing session from 4:30-5:30pm. There is one on Tuesday, June 14, another on Thursday, June 16 and one more on Thursday, June 30. These workshops will give you the opportunity to relax and bring out your inner healing abilities through rejuvenating meditation.
It costs $15.00 to attend each class and you must RSVP to dmcfadden@cnyhealingarts.com.
Join us on Tuesday, June 21 for an Evening Meditation and Relaxation Webinar hosted by Lisa Stack. From 7:00-7:30pm, Lisa will guide you through a quiet and peaceful meditation and breathing exercise to end your day. This webinar is designed to prepare your mind and body for a night of worry-free sleep, and from the comfort of your own home!
Please e-mail Lisa with any questions your may have: Lstack@cnyfertility.com. To register, visit the following link: https://www1.gotomeeting.com/register/969526720.
https://www.cnyfertility.com/wp-content/uploads/2018/06/CNY-BLACK.png
0
0
editor
https://www.cnyfertility.com/wp-content/uploads/2018/06/CNY-BLACK.png
editor
2011-06-13 08:10:43
2011-06-13 08:10:43
Meditation for Fertility: Upcoming Events and Resources