Maya Abdominal Therapy and Male Infertility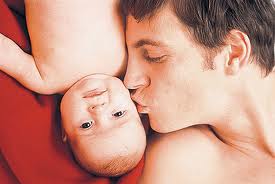 Maya Abdominal Therapy: To help aid with male fertility
Infertility can be defined as the failure to achieve pregnancy after regular unprotected intercourse for at least one year. About 1/3 of fertility issues are related to female symptoms another 1/3 are related to male symptoms the rest are unknown causes.
There are several causes of fertility issues in men:
Disorders of sperm numbers, movement and shape.
Erectile dysfunction, premature ejaculation and failure to ejaculate.
Varicocele; a mass of enlarged and dilated veins that develops in the spermatic cord.
Medical disorders; diabetes, high blood pressure, coronary artery disease, neurological disorders, kidney disease, cancer, alcoholism, stress.
Recreational drugs; alcohol, tobacco, marijuana, opiates, anabolic steroids.
Prescribed drugs; consult with your physician.
Daily life changes to help promote fertility:
A healthy diet, avoid junk foods
Exercise; consult with your physician
Maintain ideal body weight.
Reduce alcohol consumption
Don't use recreational drugs / smoking
Find ways to reduce stress; example: meditation, yoga, walking, reading, etc…..
Acupuncture
Maya Abdominal Therapy
Why Maya Abdominal Therapy (MAT) for Men?
Maya Abdominal Therapy returns the body to homeostasis. The technique guides abdominal organs into their proper position. This increases blood supply to the prostate and encourages blood flow to the entire pelvis. It relieves chronic constrictions this can enhance erections by allowing an increased blood flow into the penis. We recommend one session (in some cases 4) along with instructed use of Dr Rosita Arvigo's rainforest remedy Male Tonic (nick name Mr. Saturday night). Male tonic is used for erectile dysfunction, impotency, benign prostate hyperplasia, and kidney or bladder infection, prostatitis, kidney or bladder stones (not acute). Taken with Blood Tonic it can help sperm production.
For a full list of Rain Forest Remedies please visit our CNY Healing Arts website here.
Take ownership of your health:
During your one hour Maya Abdominal Therapy session your therapist will teach you self care abdominal massage techniques. These techniques can be performed at home daily and will take only 3 to 5 minutes. The fertility process can be a very stressful time, Maya Abdominal Therapy is for both female and male with self care this is something you and your partner can share. Take a few minutes each day to work with each other, this will not only lower stress, but it will increase your overall health.
To research other symptoms relieved by Maya Abdominal Therapy; please visit our CNY Healing Arts website here or arvigomassage.com
Signs of improved health:
After your first session and over the next three months you may notice a difference in your urination and stool. You might have milky urine, which is a positive thing (a good cleanse). If you are a person who suffers from constipation or loose stool, this will dissipate, and you should have regular movements. Your energy levels will increase, any symptoms of low back pain, heartburn, reflux will change for the better.
~~
John Capozzi, LMT,
Certified Maya Abdominal Therapist
CNY Healing Arts offers Maya Abdominal Therapy at all three locations. Syracuse, NY – Latham, NY – Rochester, NY.
For more information please contact John Capozzi, LMT, Certified Maya Abdominal Therapist, located at CNY Healing Arts 191 Intrepid Ln, Syracuse NY 13205 (315-671-5755), jcapozzi@cnyhealingarts.com